ODD FELLOWS - REBEKAH PAST (NOBLE) GRAND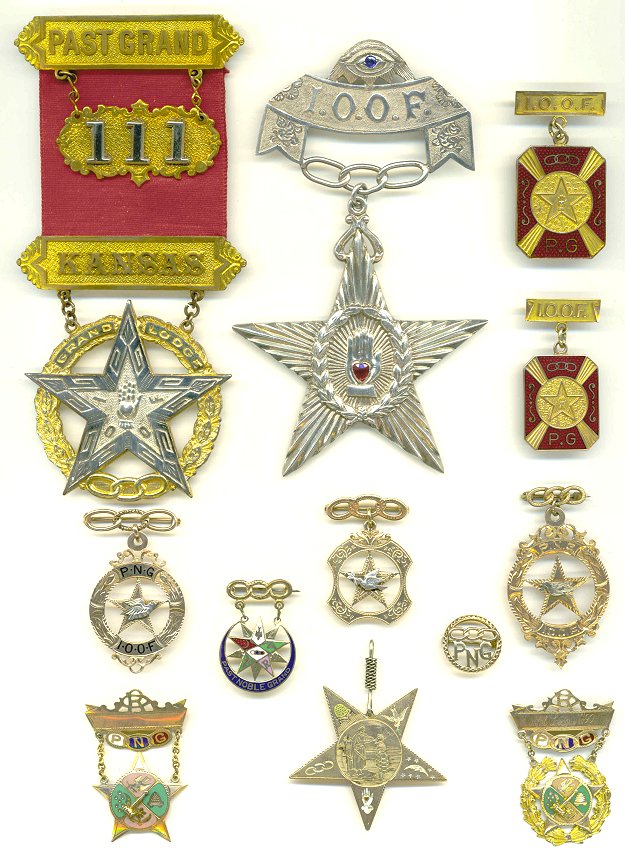 The large red-ribboned piece dates from the late twenties or early thirties. The silver piece set with sapphire and ruby is from Australia and is dated 1916. To the right are contemporary IOOF Past Grand jewels.
Below is a collection of Rebekah Past Grand jewels. The contemporary design is top center and dates from 1937 to the present. The other jewels are older with the large star dated 1882.