Hiawathia Lodge No. 434
Silver Overlay Perfume Bottles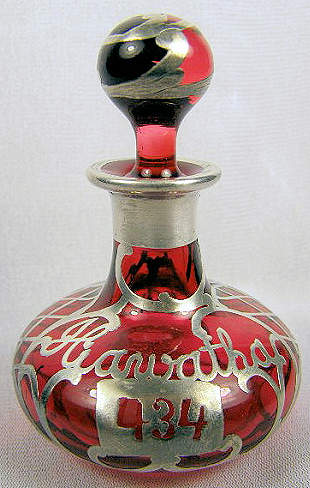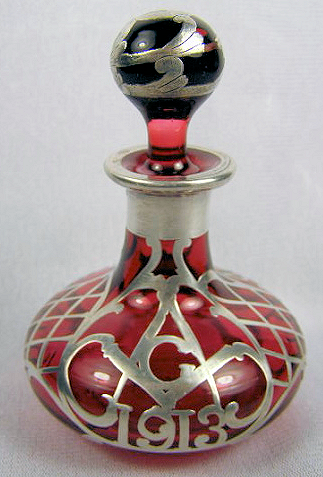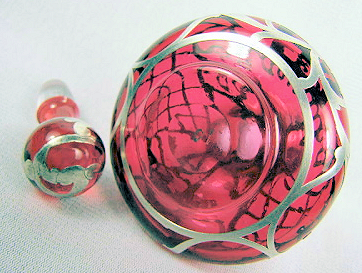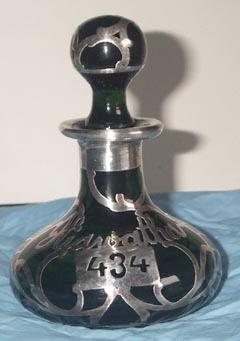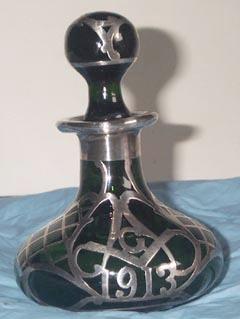 These beautifully handcrafted Perfume Bottles are made of blown green and cranberry glass with a fitted ground stopper then overlaid with sterling silver to create the art nouveau design. They was made for Hiawatha Lodge No. 434 of Mount Vernon, New York in 1913 and stand 3 1/2 inches tall. For their 100th Anniversary this Lodge commissioned another beautiful commemorative... an ashtray with the likeness of Hiawatha wearing his feathered head-dress. Click here to view this item.

Polar Star Lodge No. 5
Silver Overlay Perfume Bottle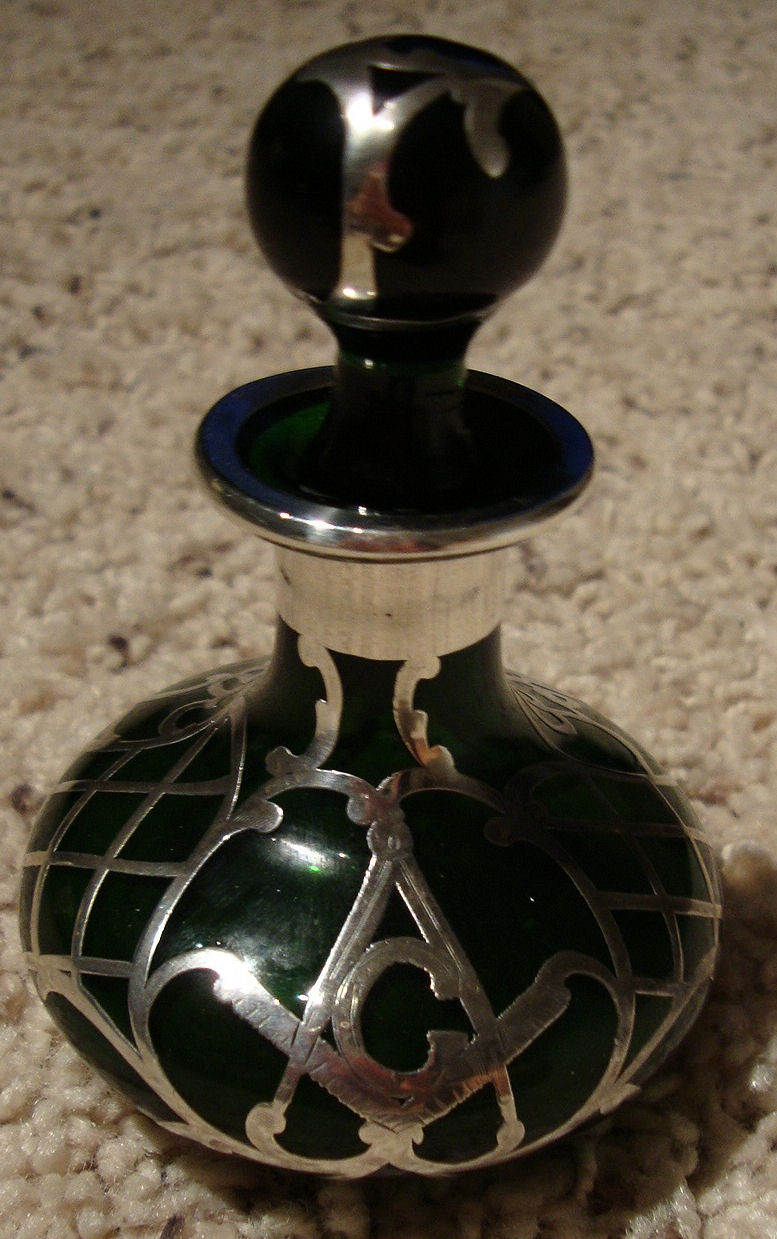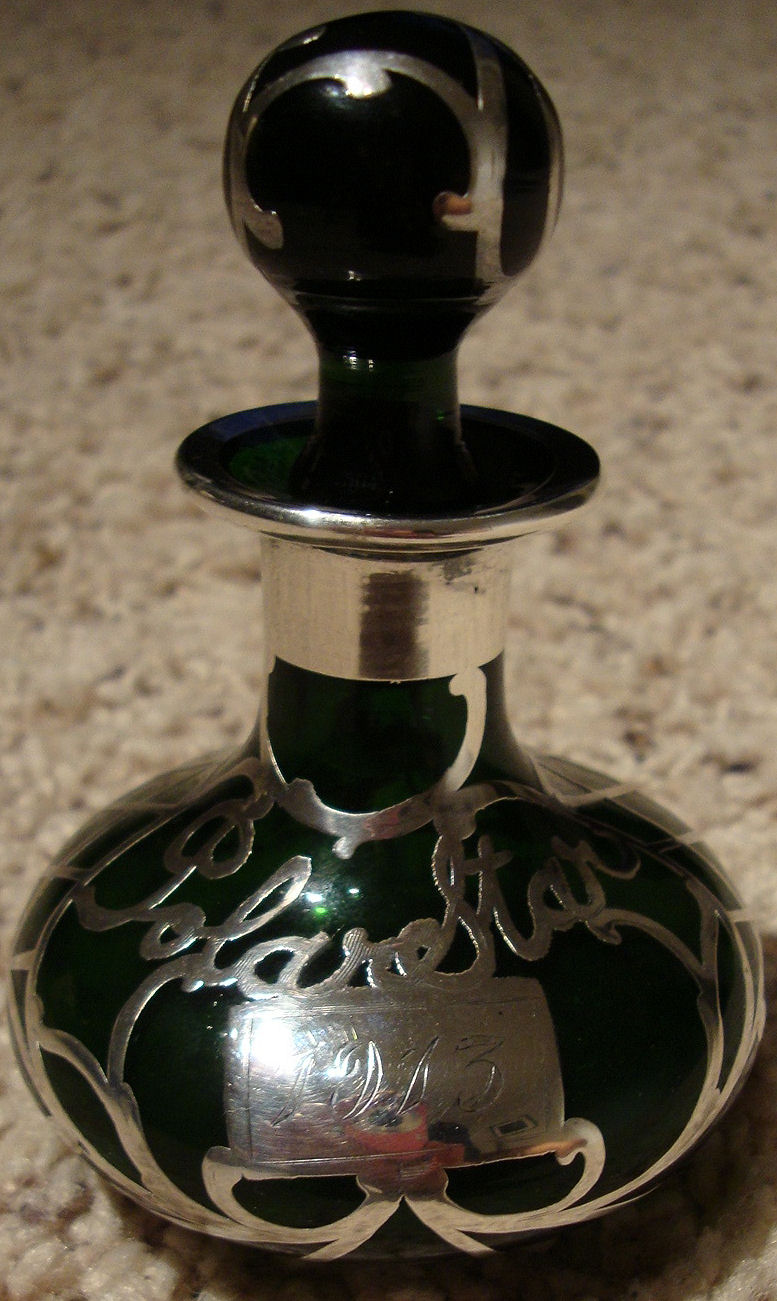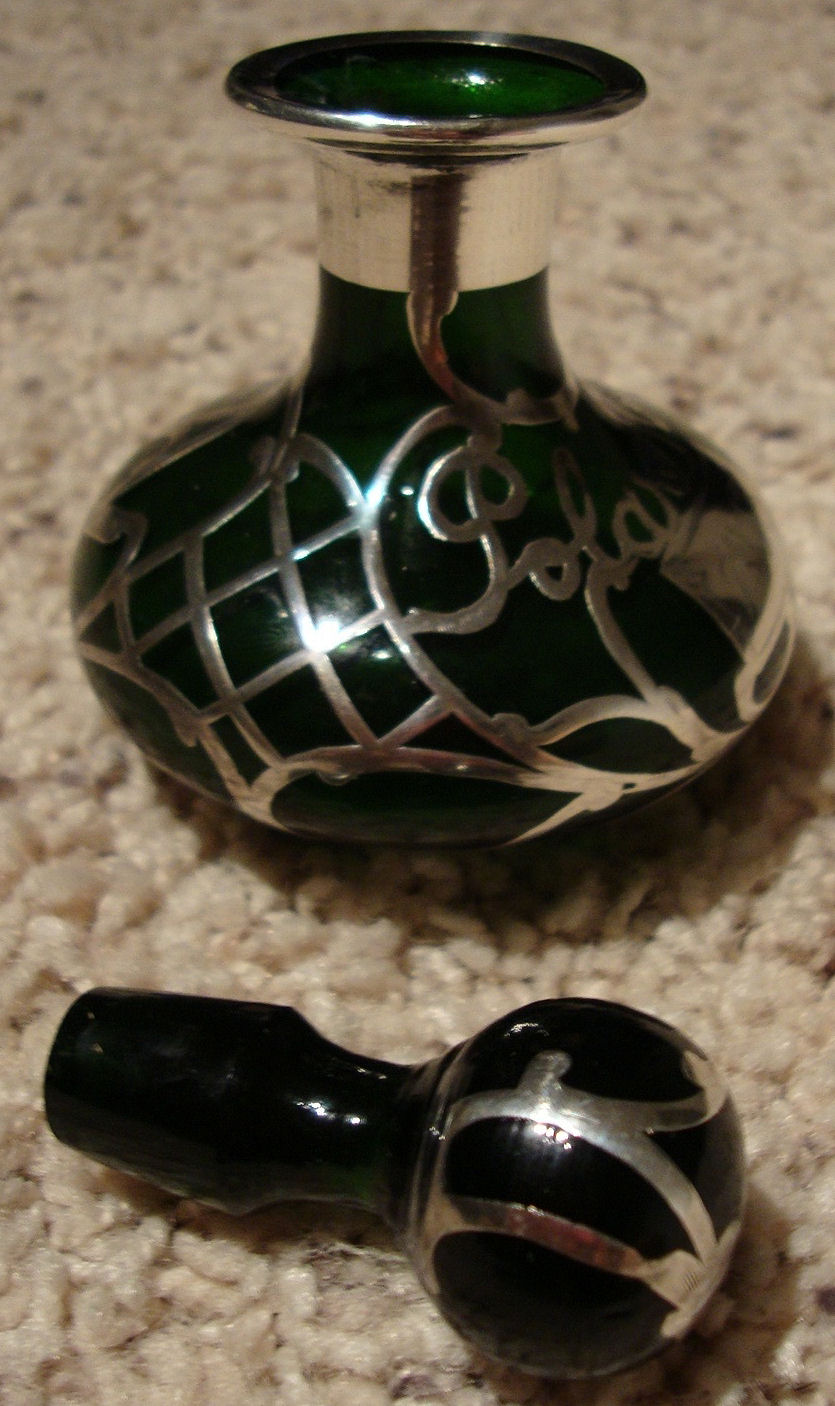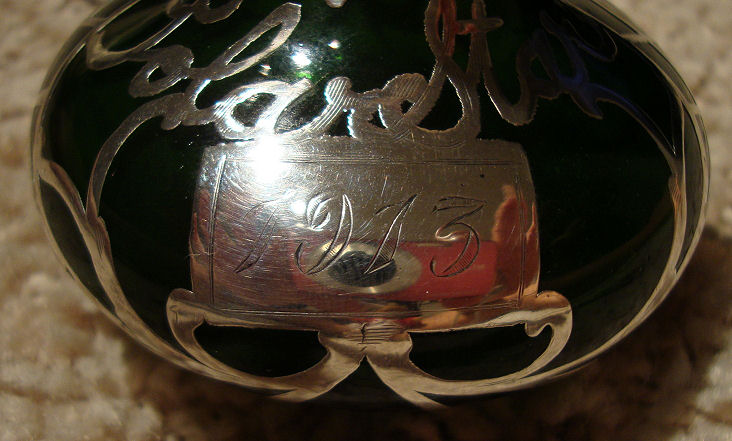 This green glass perfume bottle was made for Polar Star Lodge No. 5 during the same year - 1913. It was found by Brother Fred Lowstetter who submitted the pictures to our museum.