1903 Pittsburgh Commandery No.1
Knight Templar Portrait Plate
"Berlin"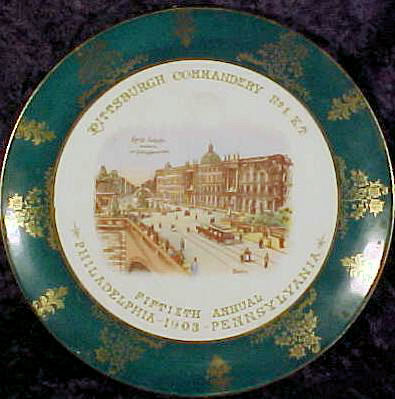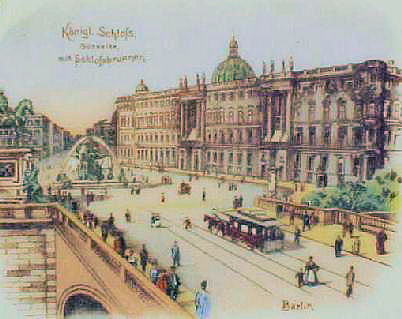 Freemasonry inherits some its most valuable lessons from the beauty of architecture and here is an example of that art. Berlin, Germany at the turn-of-the-century was one of the most beautiful and cosmopolitan cities in Europe. The Knights Templar of Pittsburgh Commandery No.1 produced a series of portrait plates to commemorate it. We are fortunate today that they chose to do so as most of this city was lost in the bombings during World War II and these plates with their architectural scenes, are but a small memory of the former glory that this city once held.
It measures 8 inches in diameter and is marked KTK on the back.
KTK are the initials of the Knowles, Taylor & Knowles Company of East Liverpool, Ohio, founded by Isaac W. Knowles in 1853. The company made many types of utilitarian wares, hotel china, and dinner wares. They made the fine bone china known as Lotus Ware from 1891 to 1896. The company merged with American Ceramic Corporation in 1928. It closed in 1934. Lotus Ware is listed in its own category in this book.