1906 64th Annual Conclave
Knight Templar Portrait Plate
"Herding Oxen"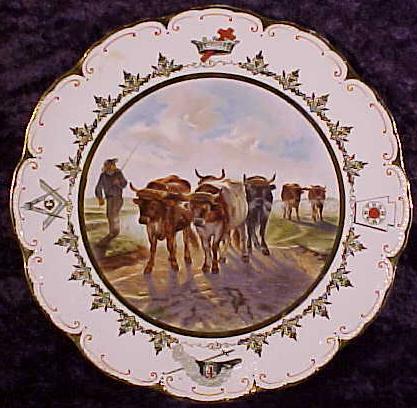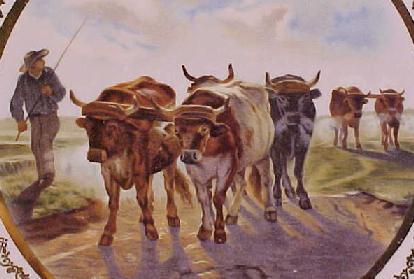 This lovely multi-colored portrait plate was made to commemorate the 64th Annual Conclave - State of Ohio - by Toledo Commandery No, 7 Knights Templar and St. Omer Commandery No. 59 Knights Templar on September 26 - 27, 1906. It was made by Knowles, Taylor & Knowles of East Liverpool, Ohio and is 8 1/4 inches in diameter.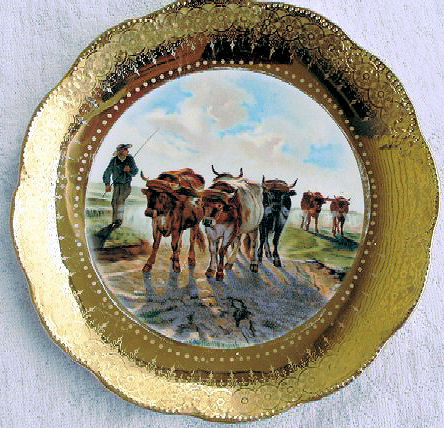 This herding oxen image was also used on the above 1907 Triennial plate by Pittsburgh Commandery No. 1 when they went to Saratoga, New York. This plate has a beautiful gold border.
A special "Thank You" to Dave Przech of Holland, Vermont for its submission!