Silver Plated & Engraved Masonic Stein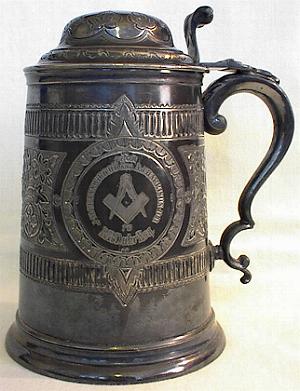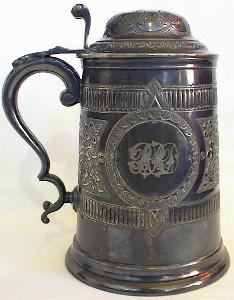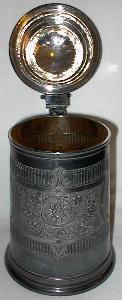 This early silver plated Masonic stein was a presentation piece from J. M. Cranswick and A. J. Harrison to R. R. Duke, Esq. whose initials are engraved on the side. It has a flower and leaf pattern and measures 7 3/4 inches tall by 5 1/4 inches in diameter at the base. It is also very heavy and weights about 2 1/2 pounds.
A special "Thanks" from Brother Al Lohman, a 30 year collector and 30+ year Masonic Lodge member from Wisconsin. Al trades on eBay under the User ID "lochlohman"