Vaux Lodge No. 393 F. & A.M.
37th Anniversary Plate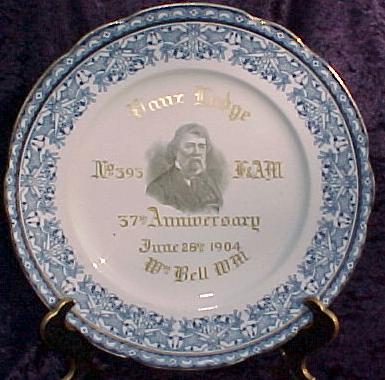 This beautiful plate has a flow blue border and in the center a black transfer of Past Grand Master of PA, R.W. Richard Vaux for whom this Lodge was named and dedicated. They celebrated their 37th Anniversary with this plate on June 28, 1904. William Bell was Worshipful Master and the names of the other officers are listed on the reverse. The lettering is in gold and it measures 9 3/4 inches in diameter.