A Lovely Collection of Sterling Silver
Art Nouveau Match Safes

Blue Lodge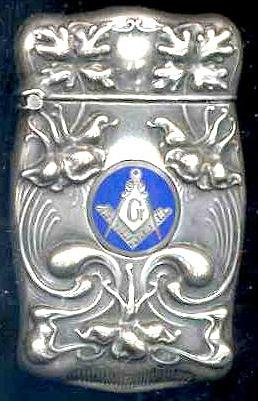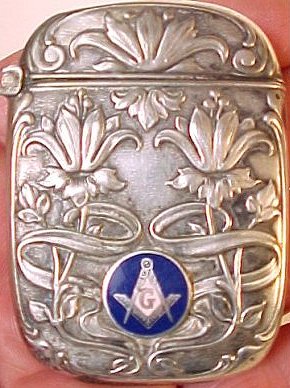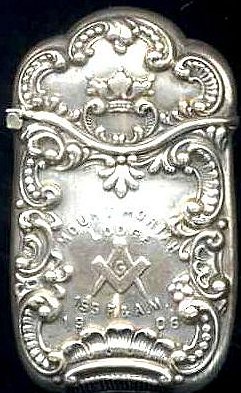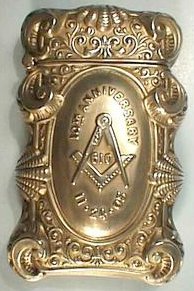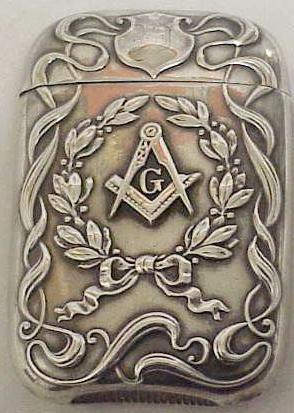 York Rite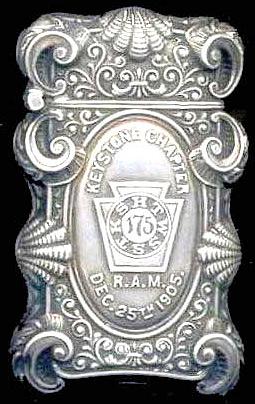 Scottish Rite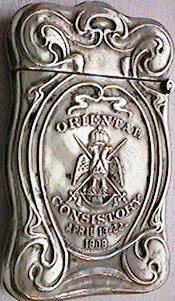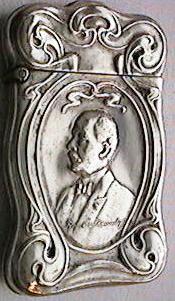 Shrine of North America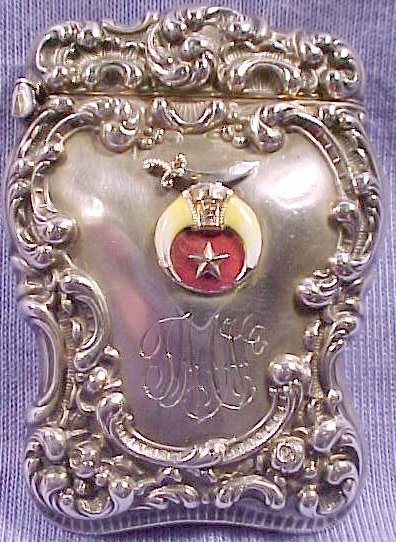 These lovely sterling silver art nouveau match safes bear the emblems from the Masonic Bodies that produced them.
What is Art Nouveau?
An art style begun in the 1890s, characterized by a graceful, attenuated interpretation of natural forms. The style contains designs in jewelry which incorporate undulating curves, spirals, and flowing lines, and especially the use of the female form as introduced by Rene Lalique, master of "high" Art Nouveau jewelry. The influence of Japanese art forms is also most apparent, popularized by the 1876 trade between Japan and the Continent as well as earlier Oriental art and wares exhibits (1854). Art Nouveau derives its title from Samuel Bing's Paris Shop, Galeries de l'Art Nouveau (1895). In its various interpretations, it was known as: America: Art Nouveau; England: Art Nouveau or Morris Style; France: l'Art Nouveau, Style 1900, or Le Style Moderne; Austria and Czechoslovakia: Recession, Secession, of Sezession; Belgium: Les Vinget (Brussels), for the 20 proponents of the "new art," or l'Art Nouveau; Germany (or German-speaking countries): Jugenstil, after the magazine, Jugend, meaning "youth" or "new born." (In Germany, sometimes Lilien Stil); Holland: Stijl; Italy: Stile Liberty, after London's Liberty & Co., the Regent Street department store, featuring "modern" merchandise; Spain: Arte Joven, meaning "young art."