Welcome to the
Phoenixmasonry Masonic Museum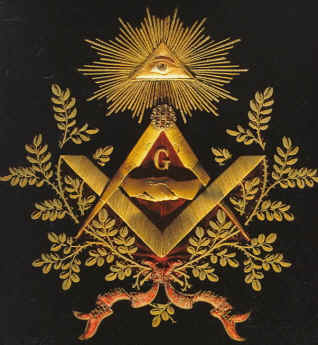 Click here to enter the Museum - Table of Contents
The first online Masonic Museum in North America!

This museum was established to bring to the Brethren and the visiting public the rich heritage of Masonic Artifacts and Collectibles that were created and produced to commemorate many special Masonic events. Lodge Dedications - Cornerstone Layings, Anniversaries, Officer Installations, State and National Conventions were all marked and remembered by these presentation pieces which were made in glass, china, porcelain, wood, metals, coins and medallions. They were given away or sold as fundraisers to those friends, family and brethren who were in attendance. These artifacts are truly symbolic of the perfection our forefathers strived to achieve in their daily lives.
Its hard to keep a good idea down and Nineteenth Century America experienced a regular renascence of fraternalism with more than three hundred new orders coming into being. Among them are the familiar Odd Fellows, Elks, and Pythians as well as the lesser known Heptasophs and Order of United American Mechanics. The stories and jewels of these and other orders are to be found here as well.
We hope that this museum becomes an inspiration to those who have visited and would like to "Thank" again the many Brethren and individuals who donated their time and artifacts to bring this project through to fruition. If you have an item that you would like to donate in your name or "In Memory" of another or a special Masonic item of interest that you might just want to share pictures of with others, please contact us. There are numerous items kindly donated by Freemasons or their relatives and it is by this means that the collection primarily continues to grow.
The Phoenixmasonry Masonic Museum and Library, in concert with the policies of many museum and libraries, respectfully declines to provide appraisals or an assessment of the value of an object - in accordance with federal tax law and the American Association of Museums Code of Ethics. Phoenixmasonry also respectfully declines to recommend one appraiser over another. To find a qualified appraiser, please check your local telephone directory, go online to find local appraisers or contact:
American Society of Appraisers: 800-272-8258, www.appraisers.org
Appraisers Association of America: 212-889-5404, www.appraisersassoc.org
International Society of Appraisers: 312.224.2567, www.isa-appraisers.org
National Institute of Appraisers: 800-676-2148, www.appraiseroffineart.com