Lodge No. 9 F. & A.M.
Chocolate Pot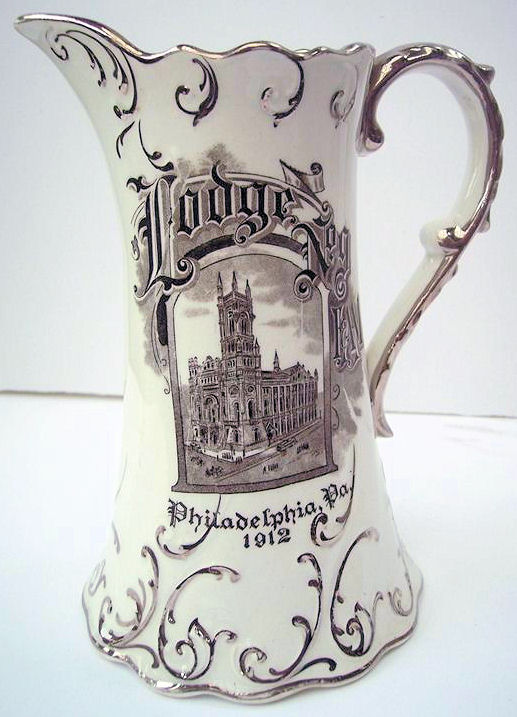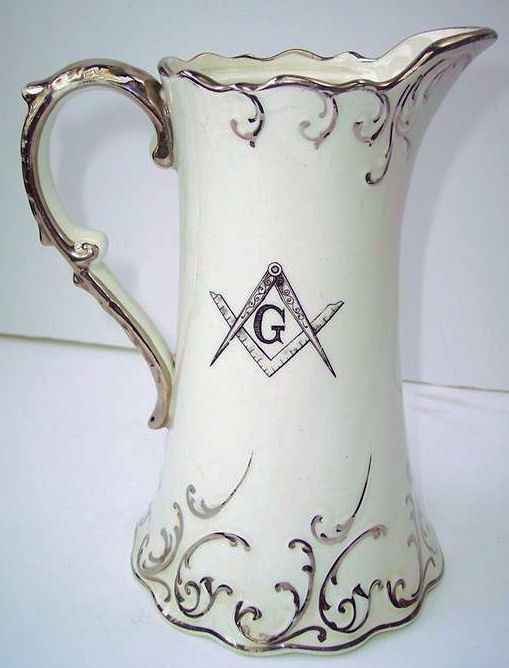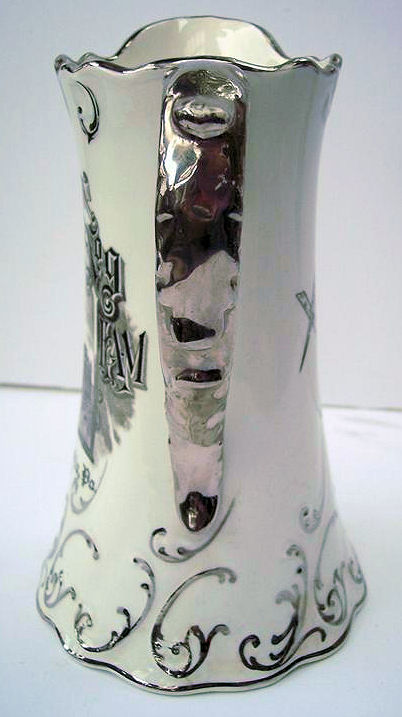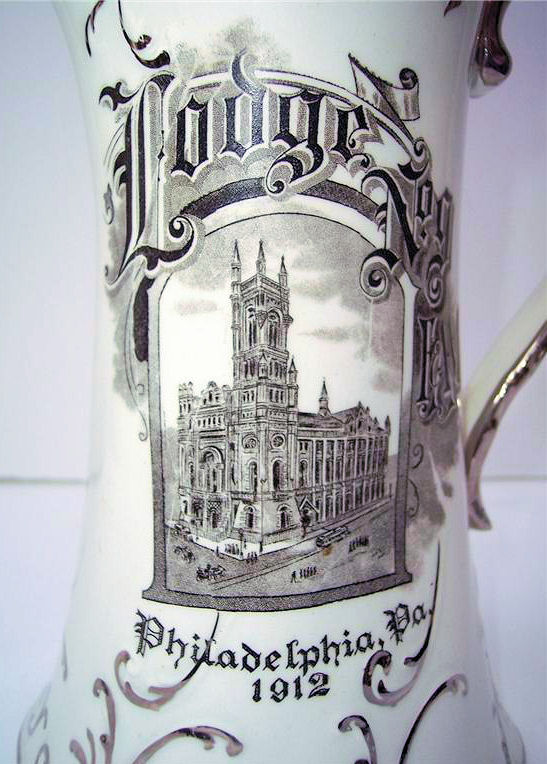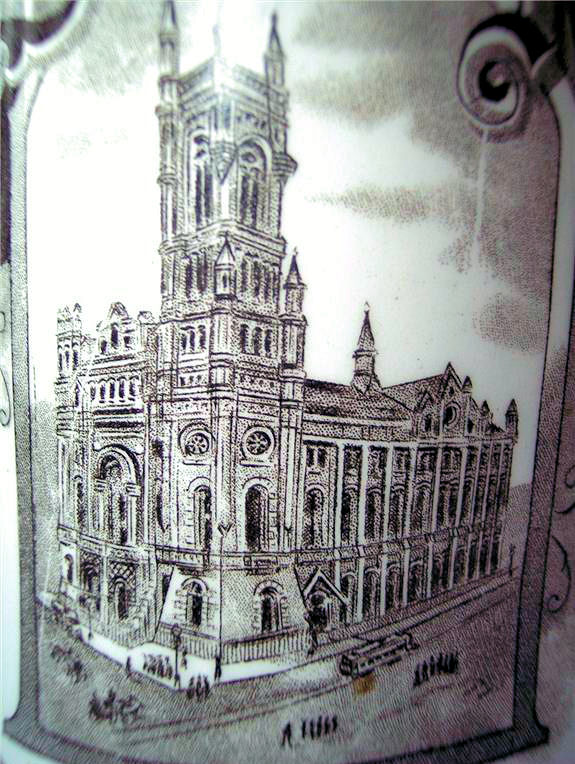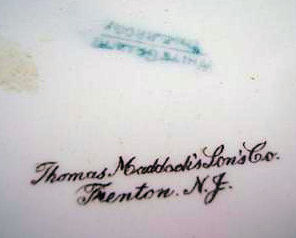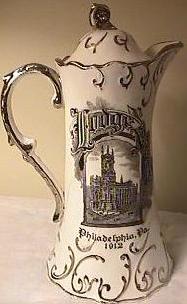 This is what the chocolate pot would look like if it had its lid!
This beautifully decorated Chocolate Pot was made for Lodge No. 9 of Philadelphia, PA and is dated 1912. It has black lettering and transfers on a white background and is decorated in hand-painted silver trim. It is 10" tall and 5 3/8 inches in diameter at the base. It was made by Thomas Meaddock's Sons Co. of Trenton, N.J. An estimated auction value in excellent condition is $125. - $175.