Early Knight Templar Post Cards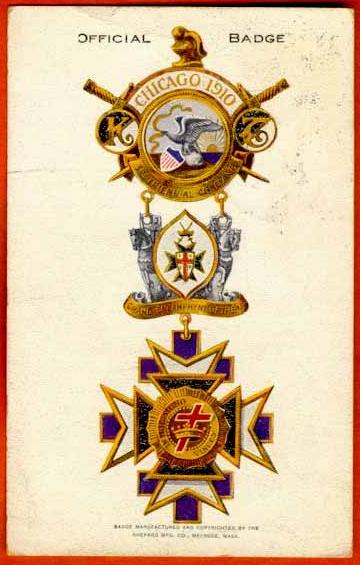 This early Knight Templar post card announces the 31st Triennial Conclave in Chicago, Illinois on Aug. 9 - 11, 1910. It pictures the jewel or Official Badge that will be available to those who attend the Conclave.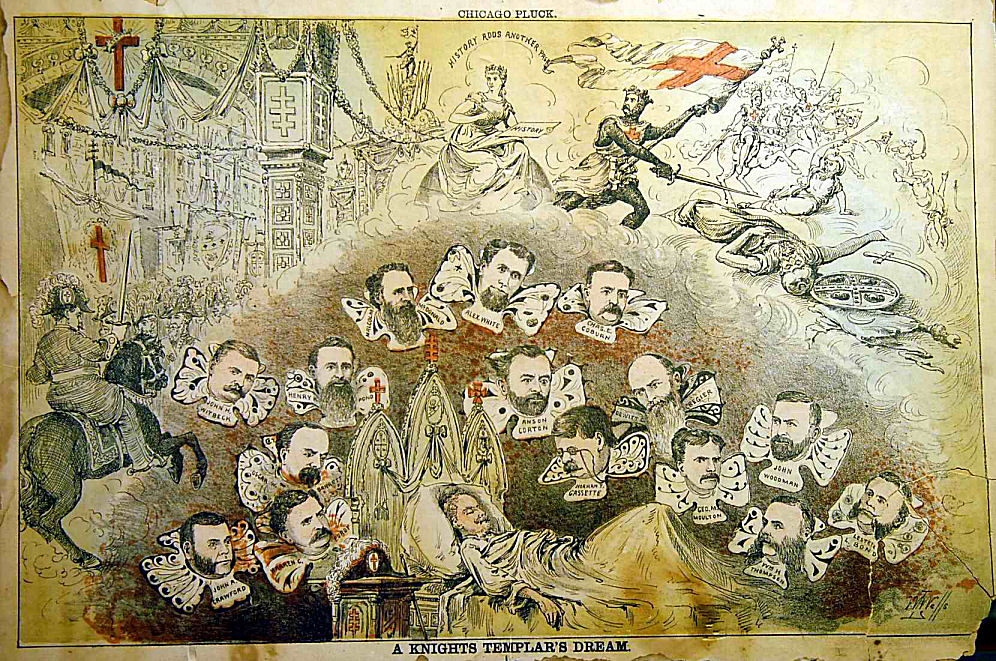 Water-coloured drawing entitled ďA Knight Templarís DreamĒ,

in which a fratre dreams of the Grand Encampmentís forthcoming 21st Triennial Conclave at Chicago, and of the planning committee membersí heads flying about.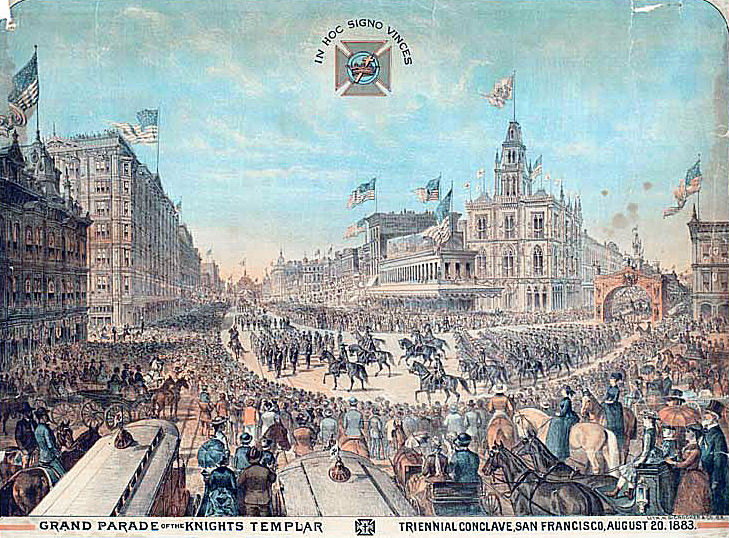 Picture postcard

from the Grand Encampment's 22nd Triennial Conclave at San Francisco, from 1883.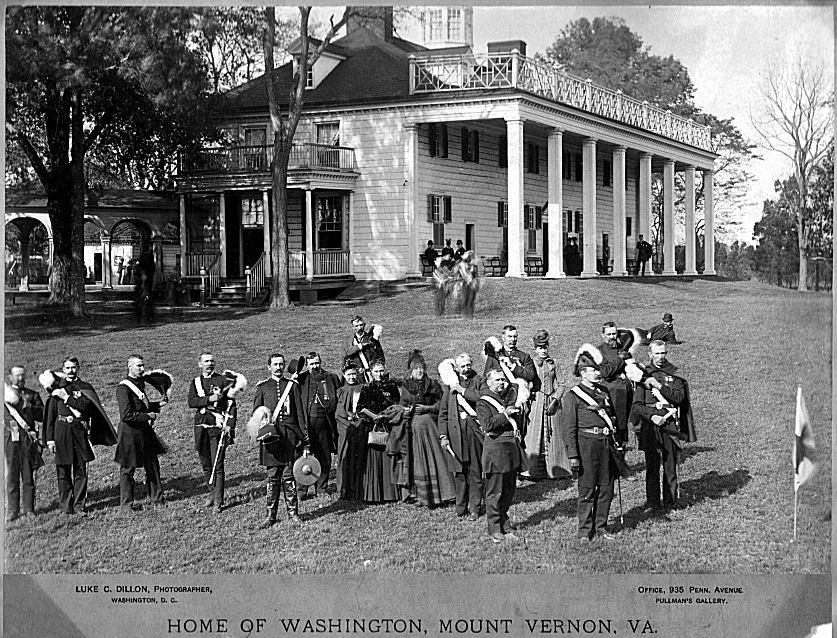 Photograph of fratres and their ladies

visiting George Washingtonís historic estate, Mount Vernon, during the Grand Encampmentís 24th Triennial Conclave at Washington D.C., in 1889. The image was captured by Washington-based photographer, Luke C. Dillon.