Early Masonic Light Bulbs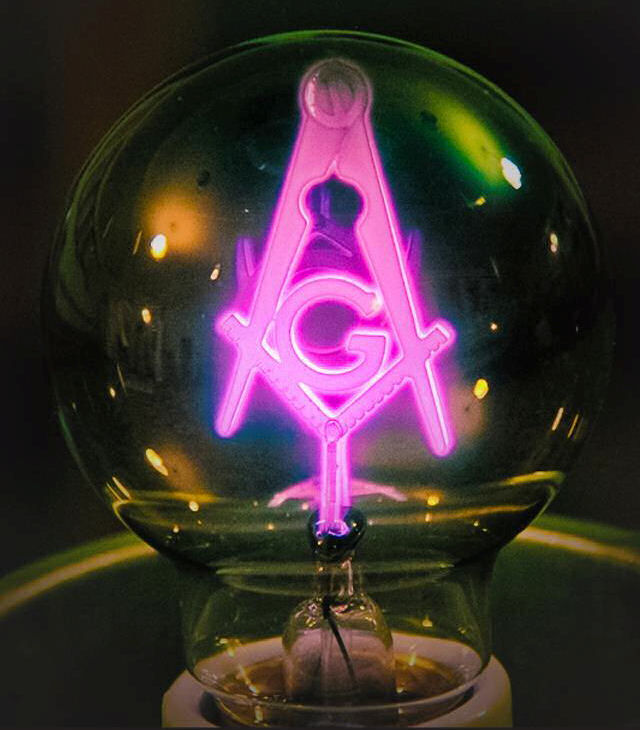 In this light bulb the square and compasses glow red when turned on!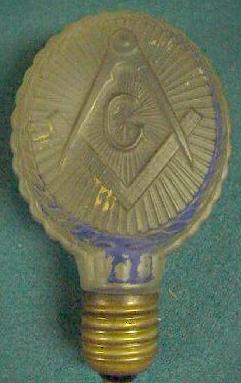 This early Masonic Light Bulb still works and has remnants of the gold and blue paint which decorated it. The round face measures approx 3 inches over all. These bulbs were made in Austria (visible on the rim of the brass base) and contain a long-lasting, hot-burning carbon filament. I'm not sure of the date but 40s is likely. It was used in one of the electric "Three Lesser Light" candle stands that are placed in a triangular position about the Altar in the Lodge room.
A special "Thanks" to Chris Kocsis, a bulb collector, for his description of the Masonic bulb pictured above.