An Illustrated Glossary of
Masonic Collecting Terms and
Symbolism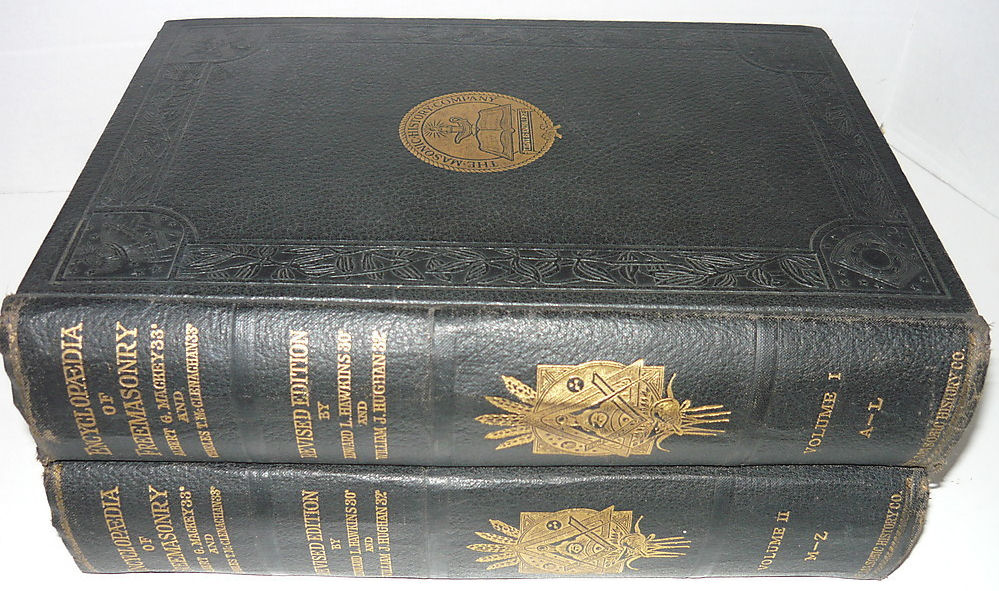 Browse the glossary by clicking on any of the letters below.
A | B | C | D | E | F | G | H | I | J | K | L | M
N | O | P | Q | R | S | T | U | V | W | X | Y | Z
Alphabetically Arranged with Cyclopedic Meanings and Bible References
Introduction
This illustrated glossary has been produced with the intent of informing collectors of the meaning of many of the words they encounter in reading, or in discussion with fellow Masonic collectors. Some terms chosen for the index headings may not be those commonly used by a particular Lodge, Grand Lodge or group of individuals. But, in an effort to bring standardization of terminology to the hobby of Masonic collecting, I have preferred one term over another.
Wherever possible, illustrations -- compiled from many sources -- have been included in the glossary, to allow for better visualization of the meaning of a particular term, through exemplification. It would have been an exhausting task, however, to track down visual examples of every term; for many terms, illustrative materials were not readily at hand.
I expect that I may have missed out some terms. If so, I apologize. But if you care to suggest what such omissions might be, I will incorporate them in a future revised edition of this glossary. Regardless of what its shortcomings may be, I hope you will find this a useful reference tool.
Additions to this glossary can be made by contacting the webmaster@phoenixmasonry.org

Bibliography and
Sources of Information
A New Encyclopedia of Freemasonry; by Arthur Edward Waite, © 1970 by University Books Inc.
A Glossary of Terms Used in Phaleristics - The Science, Study, and Collecting of the Insignia of Orders, Decorations, and Medals; by Alexander J. Laslo © 1995
Bespangled Painted & Embroidered; Masonic Aprons in America from 1790-1850., published by the Northern Scottish Rite Jurisdiction © 1980.
Born in Blood; The Lost Secrets of Freemasonry, by John J. Robinson, published by the M. Evans and Company, Inc., New York, © 1989.
Encyclopedia of American Silver Manufacturers; by Dorothy T. Rainwater.
Encyclopedia of Freemasonry; by Albert G. Mackey, published by The Masonic History Company, © 1929.
Fraternally Yours: A Decade of Collecting. Scottish Rite Museum of Our National Heritage, Lexington, MA © 1985.
Gould's History of Freemasonry; Vols. 1-4. revised and edited by Rev. Herbert Poole, distributed by Macoy Publishing and Masonic Supply Company, Inc. © 1958.
Holy Bible: The Great Light in Masonry; published by the A. J. Holman Co. © 1940.
International Encyclopedia of Secret Societies and Fraternal Orders, The; by Alan Axelrod; published by Facts on File, Inc. © 1997.
Macoy's Masonic Manual, containing the Rituals of Freemasonry embraced in the Degrees of the Lodge, Chapter and Encampment, by Robert Macoy, Fifteenth Edition © 1853.
Masonic Collectibles; by George B. Spielman, printed by Oak Printing, Inc., Funkstown, Md. © 1990.
Masonic Symbols in American Decorative Arts; Scottish Rite Masonic Museum of Our National Heritage, Lexington, Massachusetts. © 1976.
Masonry Defined; A Liberal Masonic Education; by E. R. Johnston, National Masonic Press, Inc. © 1930.
Material Culture of the American Freemason; by John D. Hamilton, published by the Scottish Rite Museum and Library in Lexington Mass., © 1994.
Secret Societies of All Ages and Countries, The; by Charles William Heckethorn, In two volumes; by University Books © 1965.
Secret Teachings of All Ages; concealed within the Rituals, Allegories and Mysteries of all Ages., printed for Manly P. Hall by H.S. Crocker Company, Incorporated, San Francisco © 1928.
Theatre of the Fraternity: Staging the Ritual Space of the Scottish Rite of Freemasonry, 1826-1929. by C. Lance Brockman, distributed by University Press of Mississippi.
Trade Marks of the Jewelry and Kindred Trades. Third edition. The Jewelers' Circular Publishing Co.
United States & Canadian Patent Office records.
Worshipful Masters Assistant; The Useful Encyclopedia of Useful Knowledge, by Robert Macoy, published by Macoy Publishing and Masonic Supply Co. Inc. © 1885.
Copies of various manufacturers', retailers', wholesalers', and mail-order catalogues.
And, last but not least, I am grateful for information contributed to this glossary by the following collectors:
Jerry E. Stotler
Al Lohman
Stephen Kapp
Burke Gray
Denis P. McGowan
Misha Taylor
David Hamilton
Nick Saunders
Stephan Patrick
Joe Opauski
As "Thanks" for the support given to this project by my fellow enthusiasts for the subject... I dedicate this glossary.
David J. Lettelier