1916 Knight Templar Portrait Plate of
Grand Master Arthur MacArthur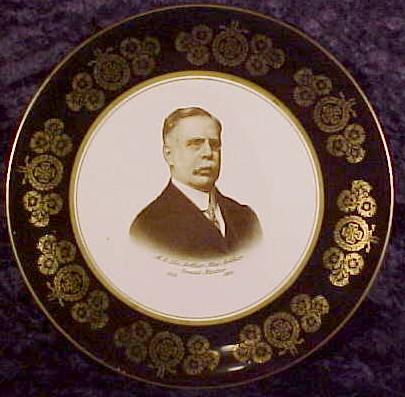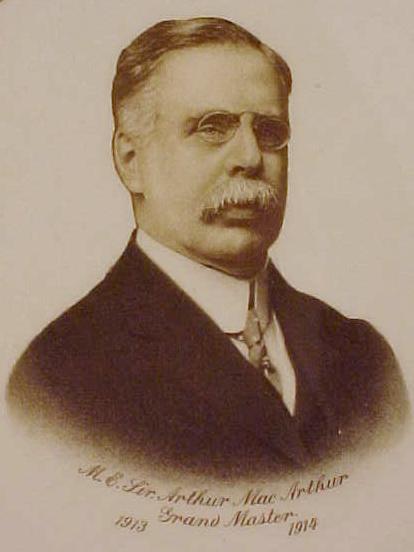 This portrait plate of Most Excellent Sir Arthur MacArthur was made by the Grand Commandery of Knights Templar for their 33rd Triennial Conclave in Los Angeles, California on June 20 - 23, 1916. It was made by the Knowles, Taylor and Knowles Company of East Liverpool, Ohio and is 8 inches in diameter.
Arthur MacArthur (1850-1914)
Grand Master, Grand Encampment, K.T., 1913-1916. b. July 24, 1850 in Troy, N.Y. He was publisher of the Troy Northern Budget from 1875. Initiated in Mt. Zion Lodge No. 311, Troy, N.Y. on November 22, 1872; exalted in Apollo Chapter No. 48, R.A.M. February 18, 1874, and later served as high priest. He was Grand Commander of New York in 1888. An active member 33rd degree AASR, Northern Jurisdiction. d. December 27, 1914.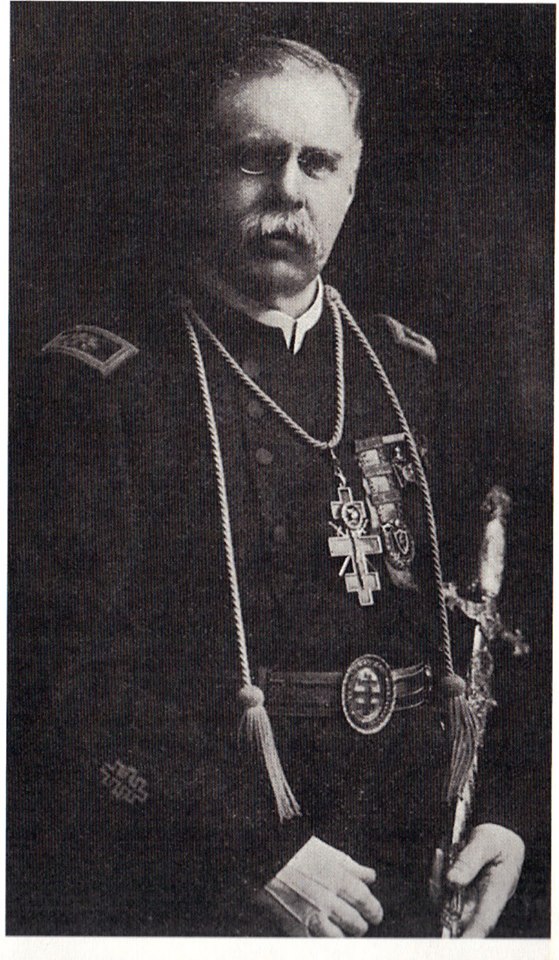 Lt. General Arthur MacArthur, Jr., another Civil War Congressional Medalist for heroism at Missionary Ridge. The father of General Douglas A. MacArthur, he served as military governor of the Phillippines at the end of the Spanish-American War, where he was an antagonist of fellow Mason William Howard Taft, future president and later chief justice of the United States.