Early Masonic Daguerreotype
Photo Case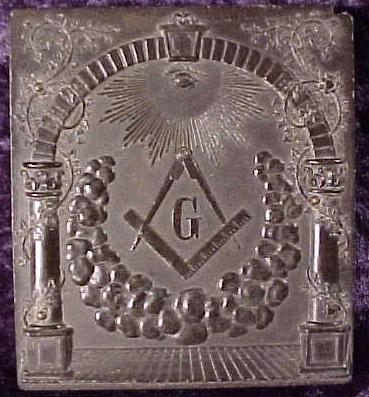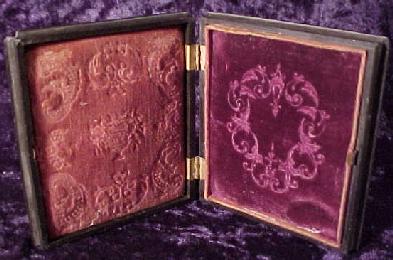 This early Masonic Daguerreotype photograph case was often thought of being made of gutta-percha the very first type of thermoplastic to be developed. However, photo cases were never made out of gutta-percha, but from a combination of wood fiber and shellac mixed together to form a thermoplastic material that its inventor called "Union" - thus the name. The man responsible for this material was Samuel Peck. He was one of the owners of the Scoville Company, which made these cases for photographs from leather and papier-mâché as well.
It was not long before other companies had duplicated Peck's product and were making Union cases of their own. This case has a matching front and back and bears many of the symbols of Freemasonry.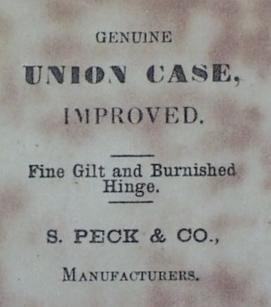 The original label inside reads: "Genuine / Union Case / Improved. / Fine Gilt and Burnished / Hinge. / S. Peck & Co. / Manufactures." It measures 3 1/2 inches tall by 3 1/4 inches wide by 3/4 inches thick when in the closed position. We haven't seen many of these come up for auction which makes them hard to value and attests to their rarity. They were mass produced which means they are in circulation. Circa 1880's - 90's
A special "Thanks" to Brother Jerry Stotler (jstot on eBay) of Dodge City, Kansas for donating this special collectible to our museum. Thanks Jerry!