Masonic Carving of a Lodge in the Woods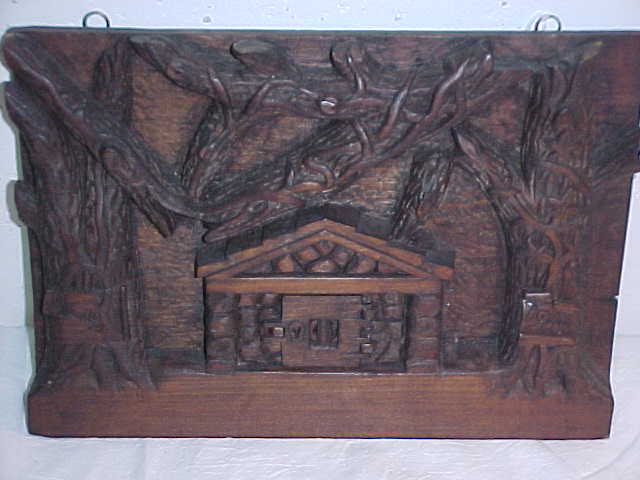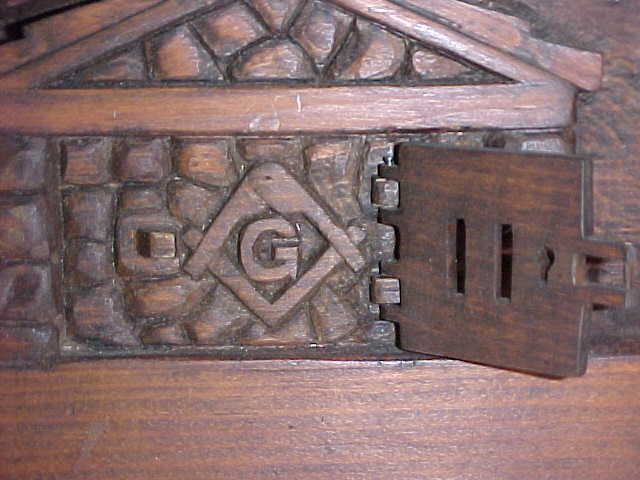 This unusual carving pictures a Lodge in the Woods and behind the hinged door on the front is the Square and Compasses. It is carved from a piece of mahogany lumbercore 12 inches wide by 8 inches tall and is 1 1/4 inches thick. It is initialed L.S. and dated 1919. It was found in Central Vermont and recently sold on a popular on-line auction.
A special "Thanks" from Brother Al Lohman, a 30 year collector and 30+ year Masonic Lodge member from Wisconsin. Al trades on eBay under the User ID "lochlohman"