Masonic Goat Horn Snuff Boxes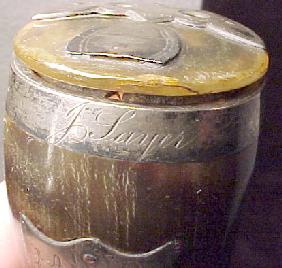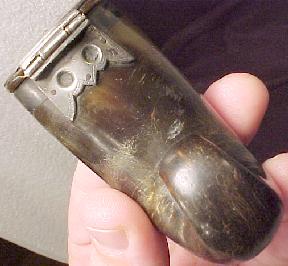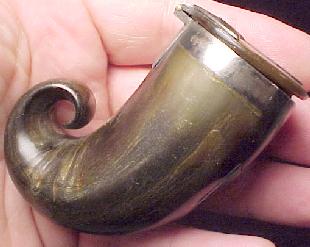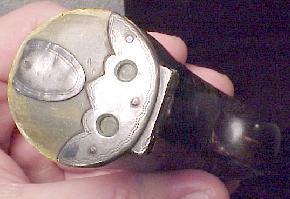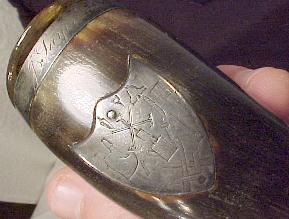 This early Masonic Snuff Box was made from a goats horn and has an applied shield on the front side with the Masonic working tools engraved on it. The name of the original owner was Brother J. Sayer and his name is engraved on the hinged lid band. It has a cork seal inside the lid to keep the moisture out. By the craftsmanship involved in the making of it and the style of York Rite working tools engraved upon the shield it is early 1800's. Whatever its age it was certainly a prized possession of Brother Sayer. It recently sold at auction for $600 US.
A special "Thanks" from Brother Al Lohman, a 30 year collector and 30+ year Masonic Lodge member from Wisconsin. Al trades on eBay under the User ID "lochlohman"