1898 27th Triennial Portrait Plates
"Wildlife Series"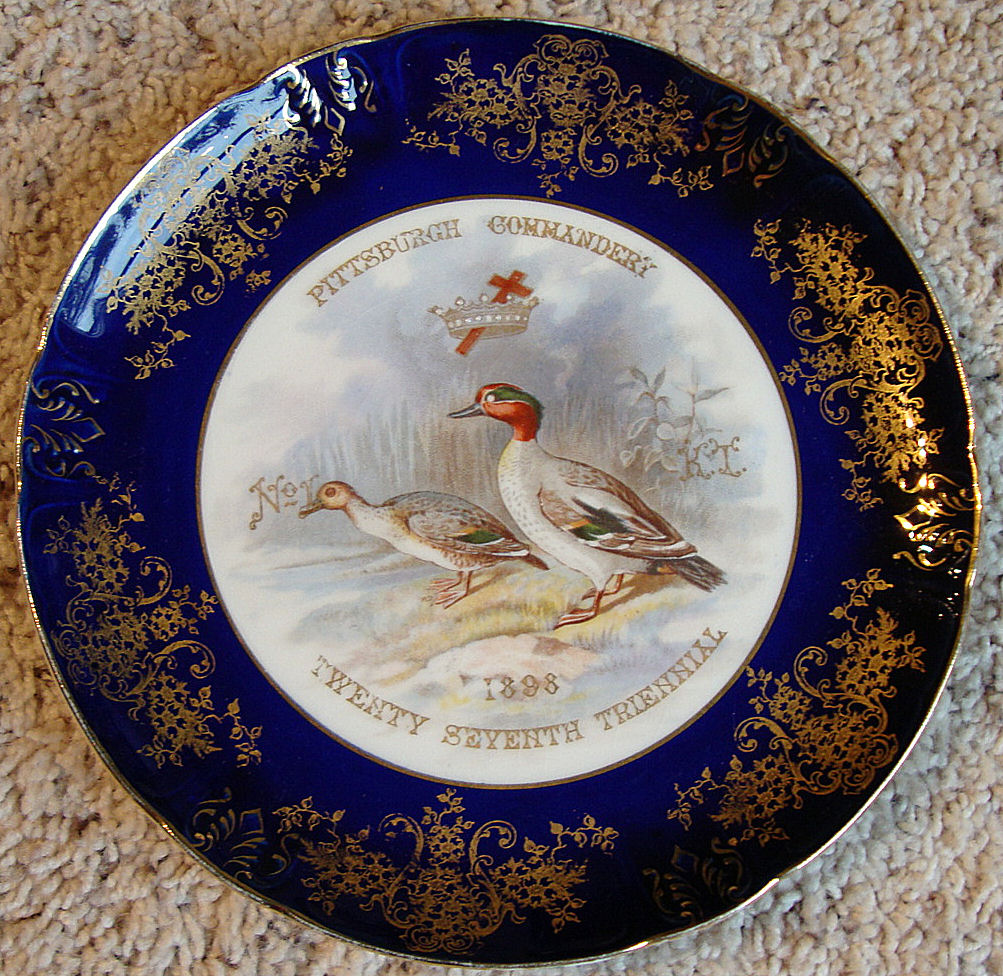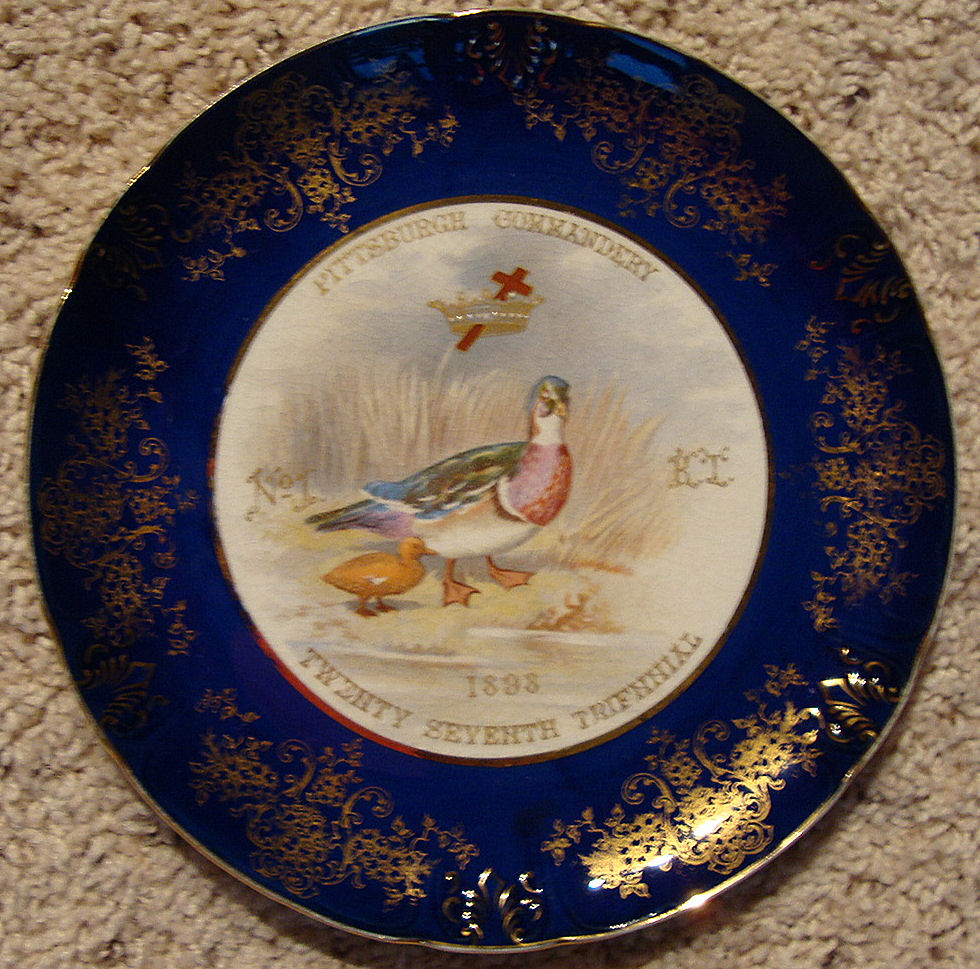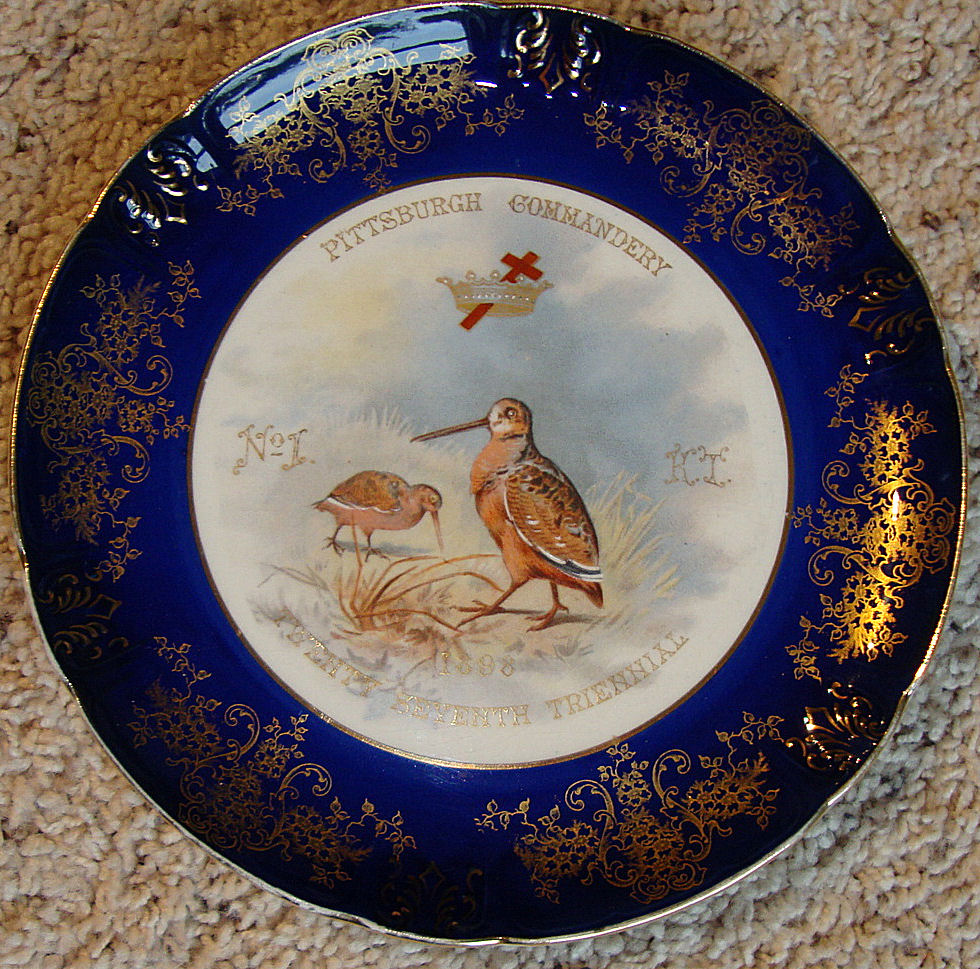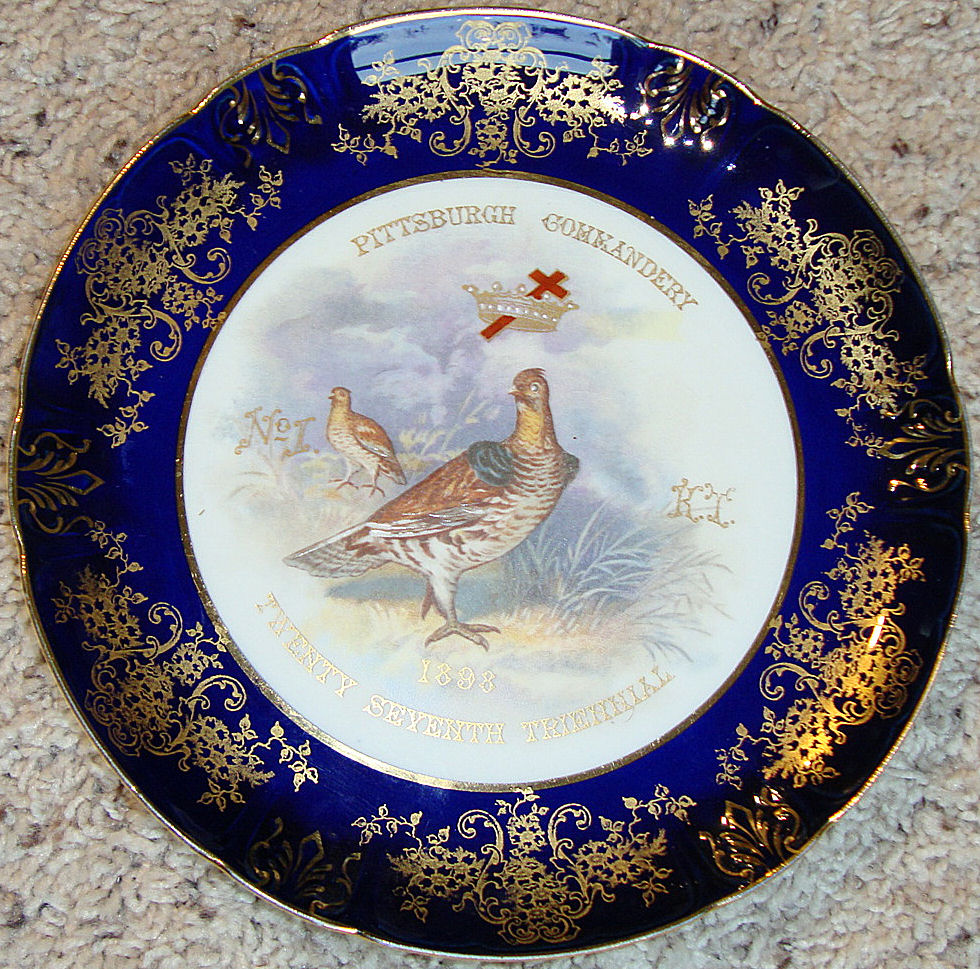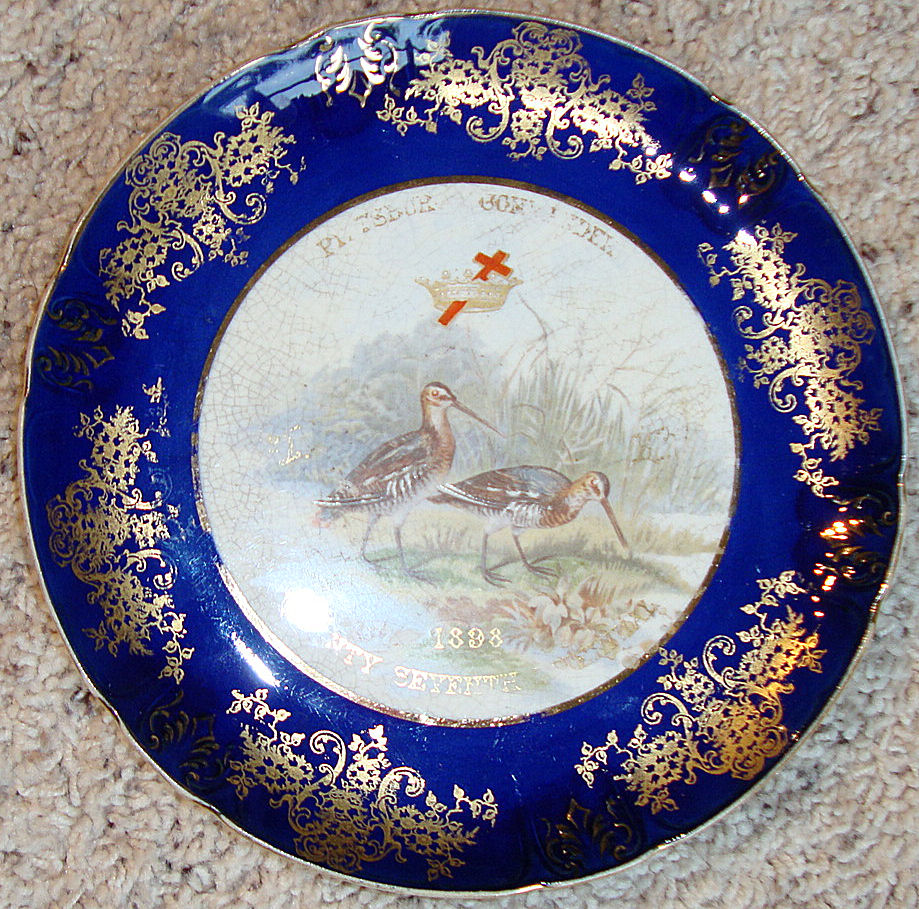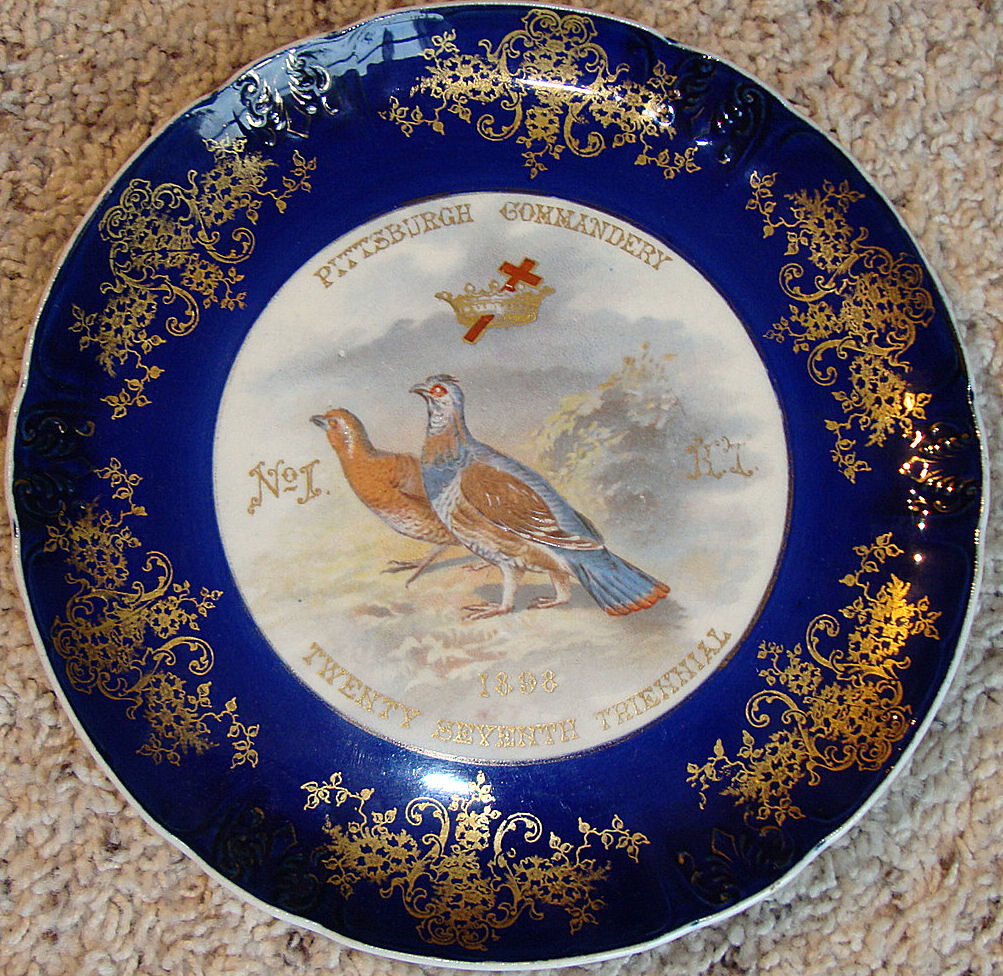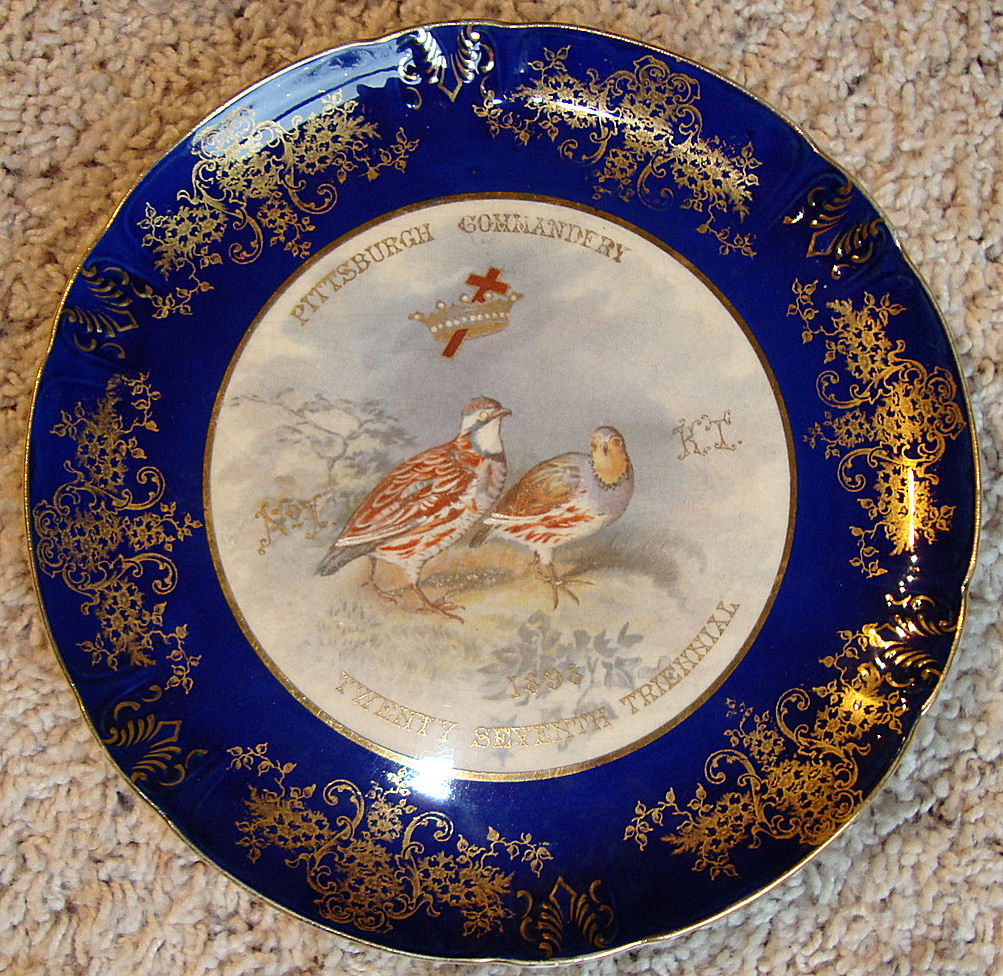 These beautiful plates were made as part of a "seven plate wildlife series" for Pittsburgh Commandery No. 1 for the 27th Triennial Conclave in Pittsburgh, Pennsylvania on October 11 - 14, 1898. They were made by the Knowles, Taylor & Knowles Co. of East Liverpool, Ohio and measures 8 inches in diameter.
A special "Thank You" to Brother Fred Lowstetter for sharing these beautiful Wildlife Series Plates from his personal Masonic collection!