1904 29th Triennial Portrait Plate
"Early Gibson Girl Style"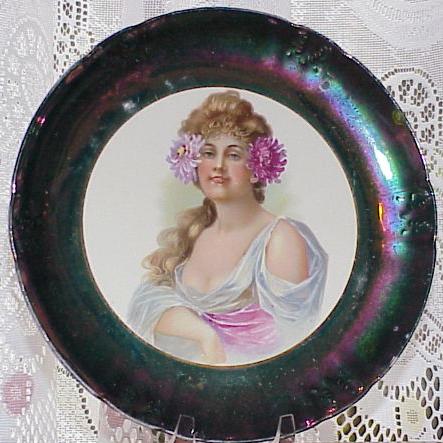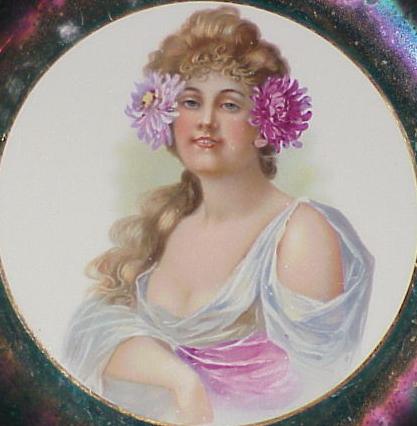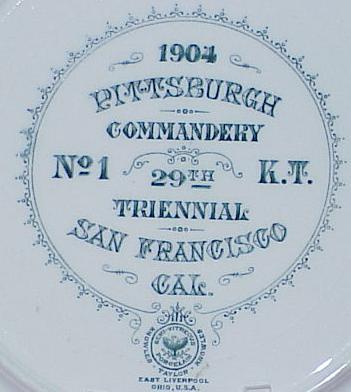 This is a wonderful souvenir plate which pictures a breathtaking image of a woman on the front.. in the Gibson Girl style. The outer border of the plate is done in a purple/green luster finish. This only adds extra beauty to the plate. On the back the inscription reads: 1904 PITTSBURGH COMMANDERY NO. 1..29TH. ....K.T. ...TRIENNIAL... SAN FRANCISCO...CAL. It was produced by KNOWLES TAYLOR EAST LIVERPOOL, OHIO, U.S.A. This wonderful piece measures 8" in diameter.