1898 Ascalon Commandery No. 59
Gold Beaded Finger Bowl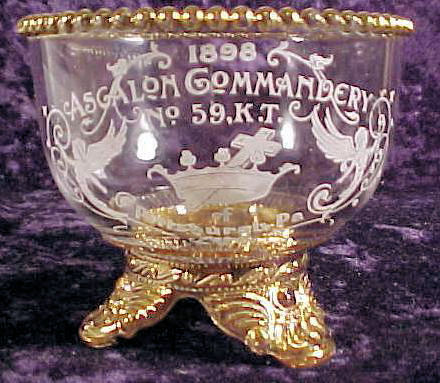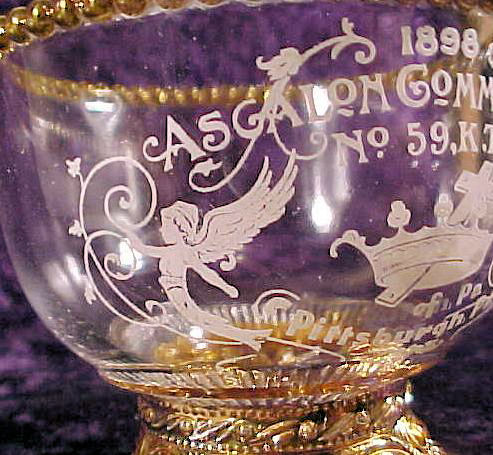 This beautiful three footed finger bowl was made for Ascalon Commandery No. 59, Knights Templar, of Pittsburgh, Pa. Finger bowls at a fully set table were filled with water and one could wash his/her hands between dinner courses without having to leave the table. This courtesy fell out of practice as the ladies liked to excuse themselves from the dinner table anyway to powder their noses, etc. This finger bowl is one of the prettiest ones ever made. It is trimmed with gold beads around the top (a sign that it was not used for drinking water) and the three feet are gilded as well. It is decorated with cherubs, wings outstretched, and the York Rite Cross and Crown in the center. It measures 3 inches tall and 3 1/2 inches in diameter.

Kadosh Commandery No. 29 Finger Bowl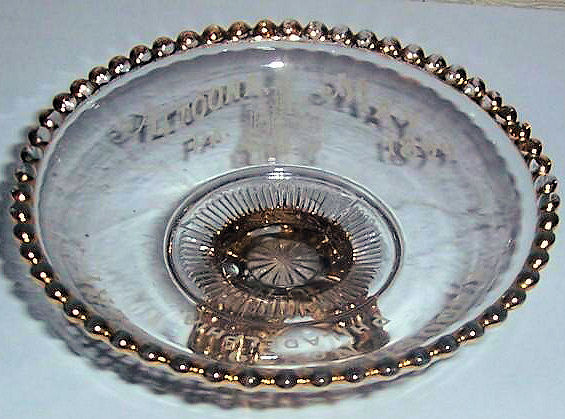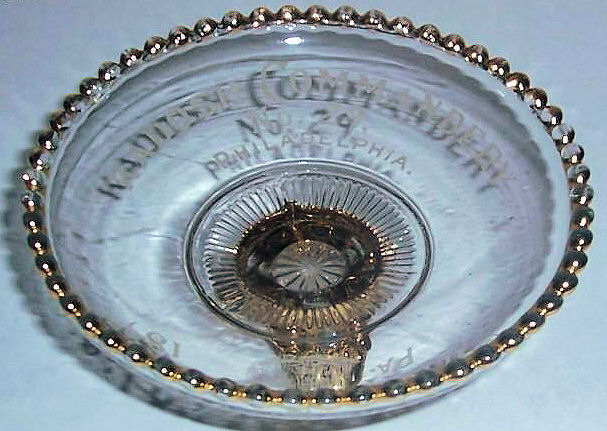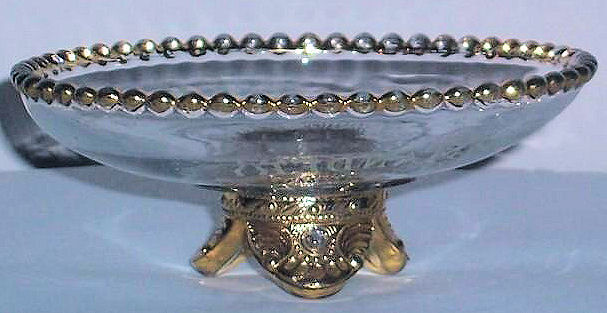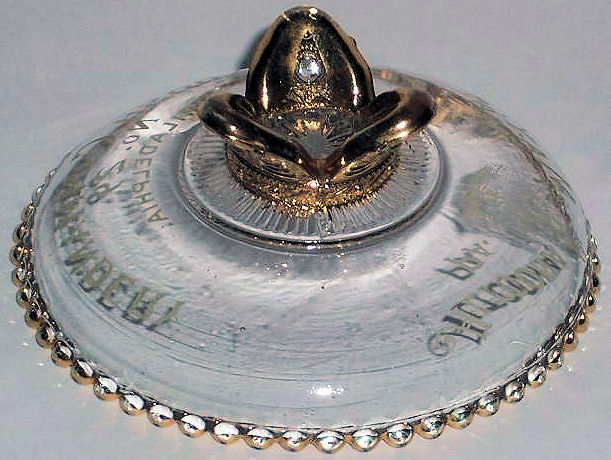 Here is a similar finger bowl made for Kadosh Commandery No. 29 of Philadelphia commemorating their trip to Altoona, PA in May of 1899.