Chapeau of a York Rite Knight Templar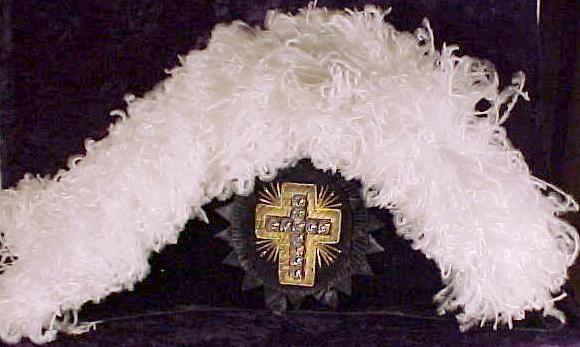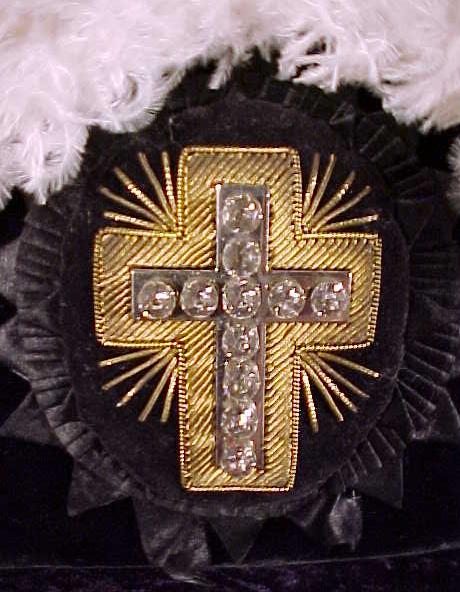 This cocked hat is worn in the United States bodies by Knights Templar. The regulations of the Grand Encampment of the United States, in 1862, prescribe that it shall be "the military chapeau, trimmed with black binding, one white and two black ostrich plumes, and appropriate cross on the left side."
A special "Thanks" to Sir Knight Alexander B. Daniels for donating his chapeau to our museum. Thanks Brother Alex!