1911 Wheeling Commandery No. 1
"Lady Portrait Plate #1"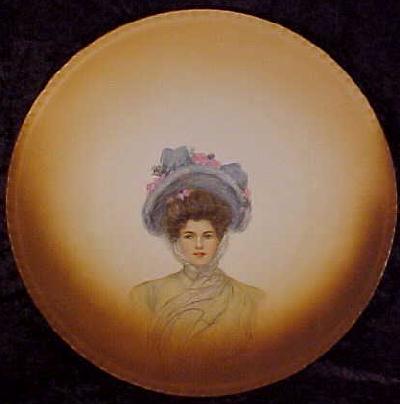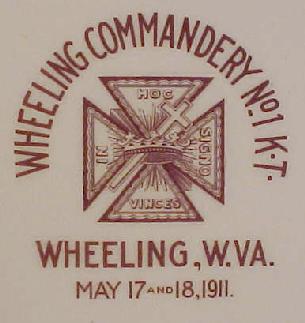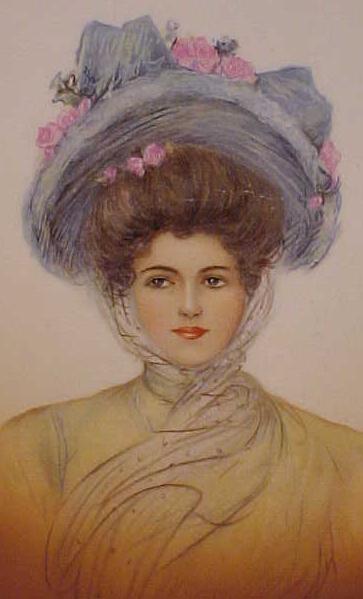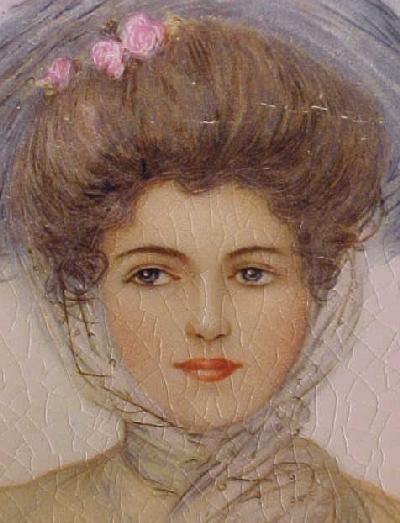 Since the curator is allowed to pick a few favorites this series of Wheeling Commandery plates are certainly special! These plates are hand-painted and the artistry is near perfection! They were made for Wheeling Commandery No. 1 Knights Templar of Wheeling, West Virginia and commemorates their Conclave held May 17 and 18, 1911. These plates stand as a testament that the women 100 years ago were as pretty then as they are now! It is 10 inches in diameter and signed by the artist H. Richard Boehm.
About the Artist
Henry Richard Boehm was born in Illinois around 1870.
By 1905 he had moved to New York. He lived in Briarcliff Manor, New York in
Westchester County near Ossining. He is listed in the 1910 NY Census with
his wife and adopted daughter. He was an artist of some note whose work
appeared on the covers and inside several magazine like COSMOPOLITAN,
LESLIE'S WEEKLY, PEARSON'S, and LADIES' WORLD. He received strong praise
from the editors of COSMOPOLITAN who claimed to have "discovered" Boehm.
Despite this apparent success, he committed suicide on February 1, 1914