Early Masonic Motometer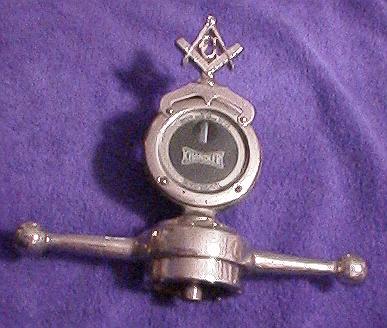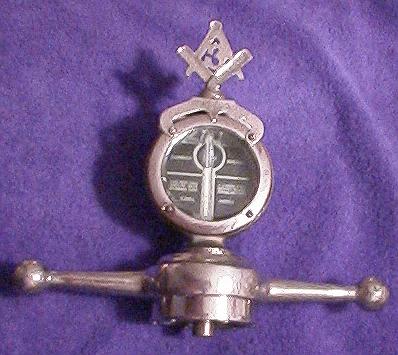 This beautiful brass item was called a motometer when Brother Steve Kapp bought it on eBay. It was made by Boyce Motometer Co. and was used on a Chandler automobile. The back side has a glass tube where the driver could see if his car was over heating. it is 7 inches high and 8 inches wide. This piece alone, without the Square and Compasses emblem, is worth a good bit, but with the emblem on it of course its worth even more. It is very well made and a treasured piece in Steve's collection.
A special "Thanks" to Brother Steve Kapp (kalbo on Ebay) for submitting the pictures of his wonderful motometer. Steve is a Master Mason and a Masonic Collector who is affiliated with the below listed Masonic bodies:
Leonard Wood Lodge No. 105, Angeles City, Philippines
Cavite York Rite, Cavite, Philippines
Okinawa Scottish Rite, Okinawa, Japan (Valley of Okinawa and Guam) Aloha Temple, Honolulu, Hawaii

Masonic Radiator Cap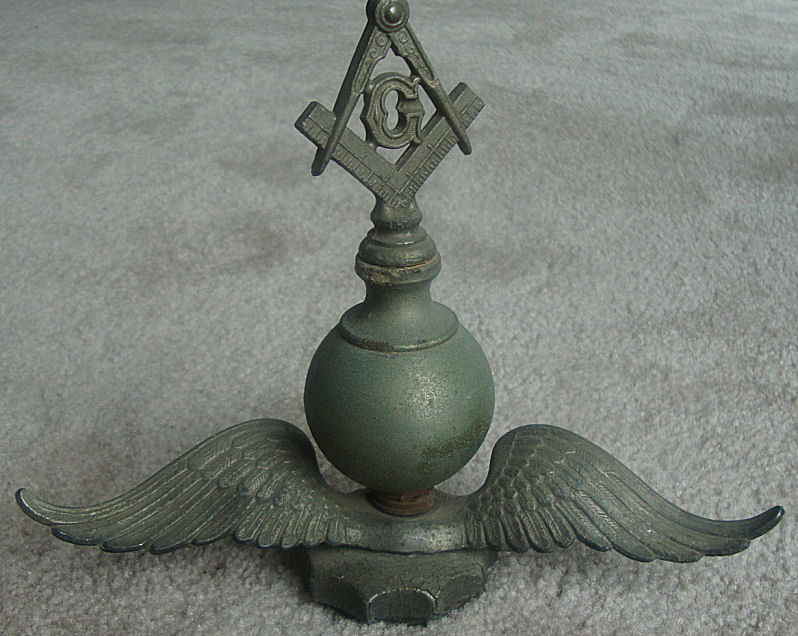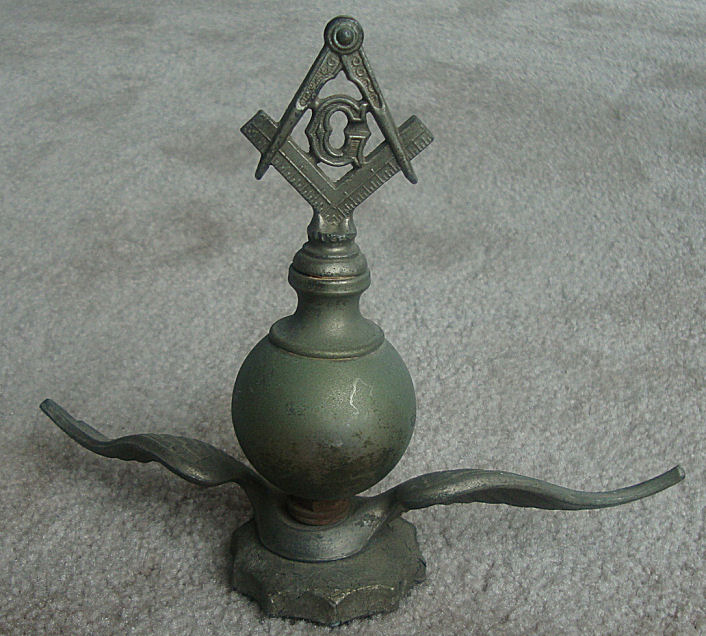 Pictured above is an old Masonic radiator cap. It weighs 1 pound/6 ounces. It stands 7 ½" tall and 9" across at widest part of wings. The bottom is threaded to turn onto radiator (threads are under the cap you can see in the photo). It is made of some sort of pot/white metal versus brass. A great piece in great shape!

A special "Thank You" to Brother Frederick Lowstetter for submitting the pictures and description of his early radiator cap!