Wade & Butcher
Masonic Straight Razor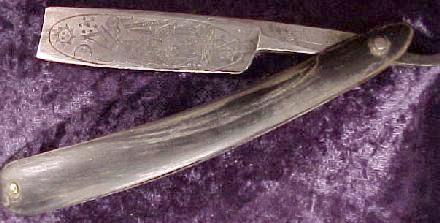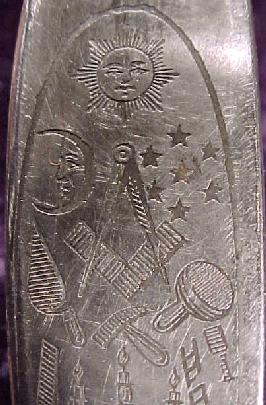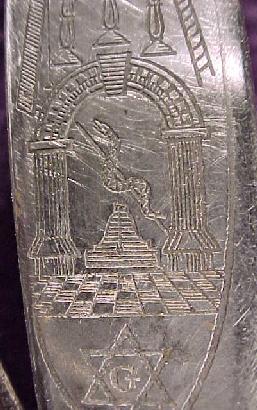 This early Masonic Razor was made by the Wade & Butcher Company of Sheffield, England. They were very popular 1890 - 1920 before double edge razors appeared on the scene. The Masonic decorations are acid etched into the metal blade. It is hard to find a nice one these days as the blades rust easily and the horn handles will shatter if dropped. They are being reproduced today with the symbolism printed on the blade and they have plastic handles.

Taylor Masonic Straight Razor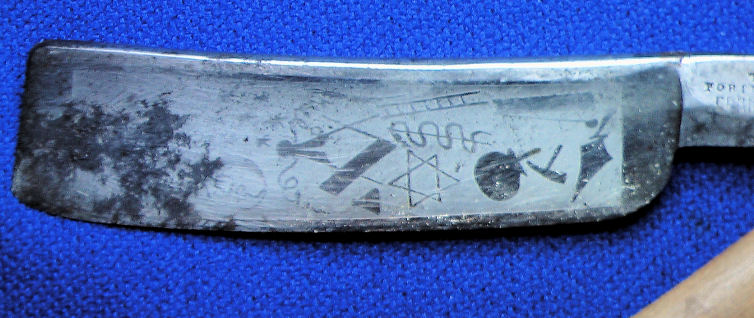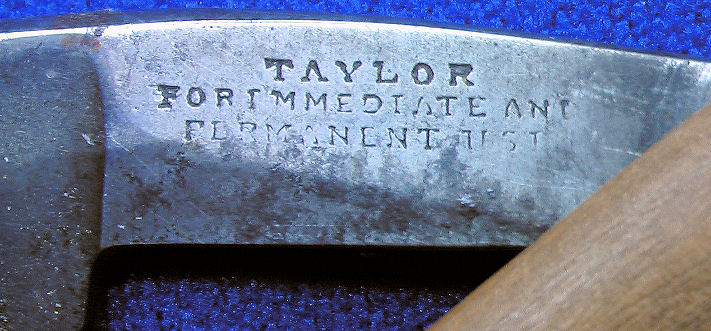 We'd like to Thank R.W. Bro. Marshall K. Robinson, of 937 Prospect Rd., Cheshire, CT 06410 for submitting the pictures of the Taylor Masonic Straight Razor. He is a Past Master of King Hiram Lodge No. 12 in Shelton, CT and Harmony Lodge No. 42 in Waterbury, CT. He is also a Past District Deputy in Masonic District 3B in Connecticut.

9/8 W. GREAVES and SONS Masonic Etched Razor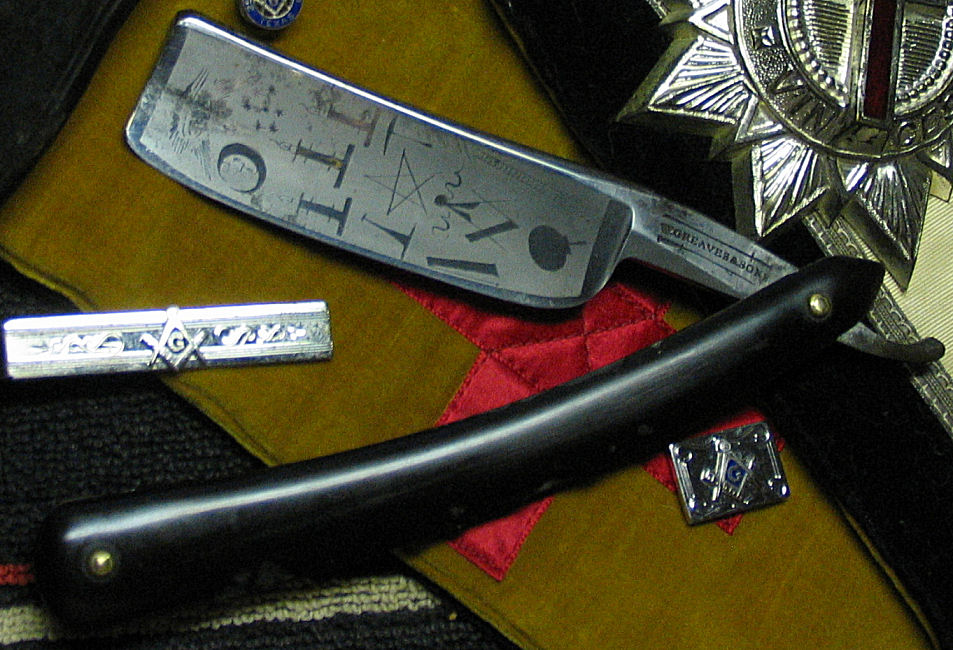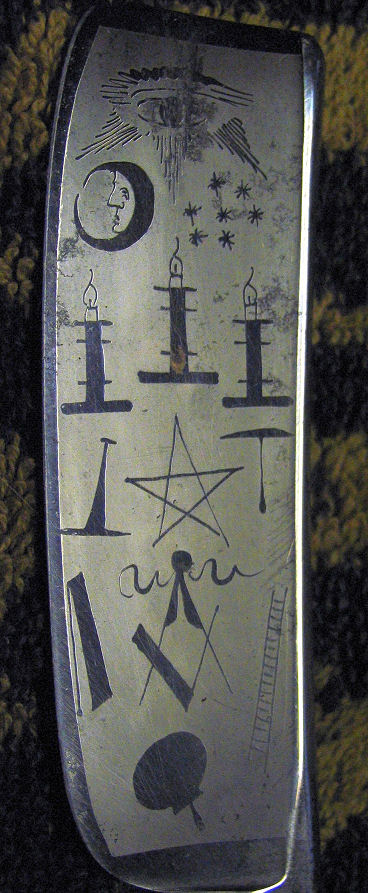 A Special "Thank You" to Bro. Willie Palm of Chico, TX #508 AF&AM. for submitting the photos of the Greaves & Sons razor.

T. Ascher Masonic Razor