Masonic & Fraternal Tobacco Silk Premiums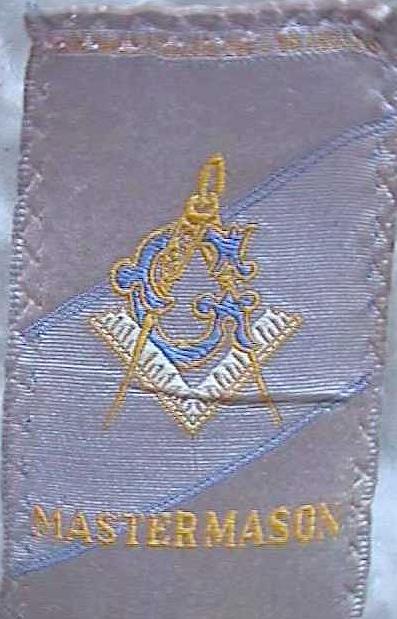 These embroidered silks were given as premiums in Egyptienne Luxury cigarettes around 1910 and reflect the styles in fraternal jewelry in the early Twentieth Century. They were also used as early bookmarks. They also represent the first machine embroidery done during the early 1900's. The above silk premium pictures the Square and Compasses with the Letter "G" and "Master Mason" underneath. It is in wonderful condition for its age.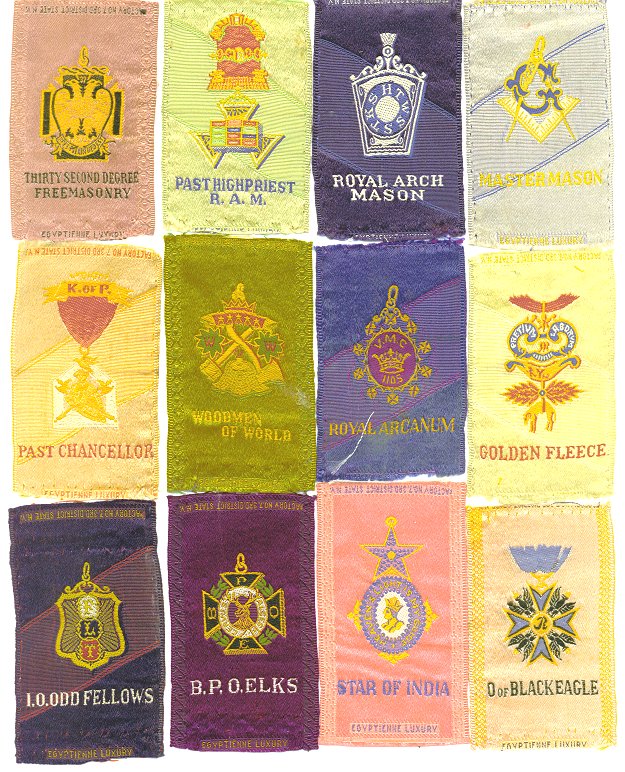 The fact that fraternal insignia were among the topics featured on tobacco silks also reflects the widespread popularity of fraternal organizations at this time.

Below is another Tobacco Silk commemorating the Masonic membership of Marques de Lafayette.