Etched Masonic Vase from the
Grand Chapter Royal Arch
Masons of New Jersey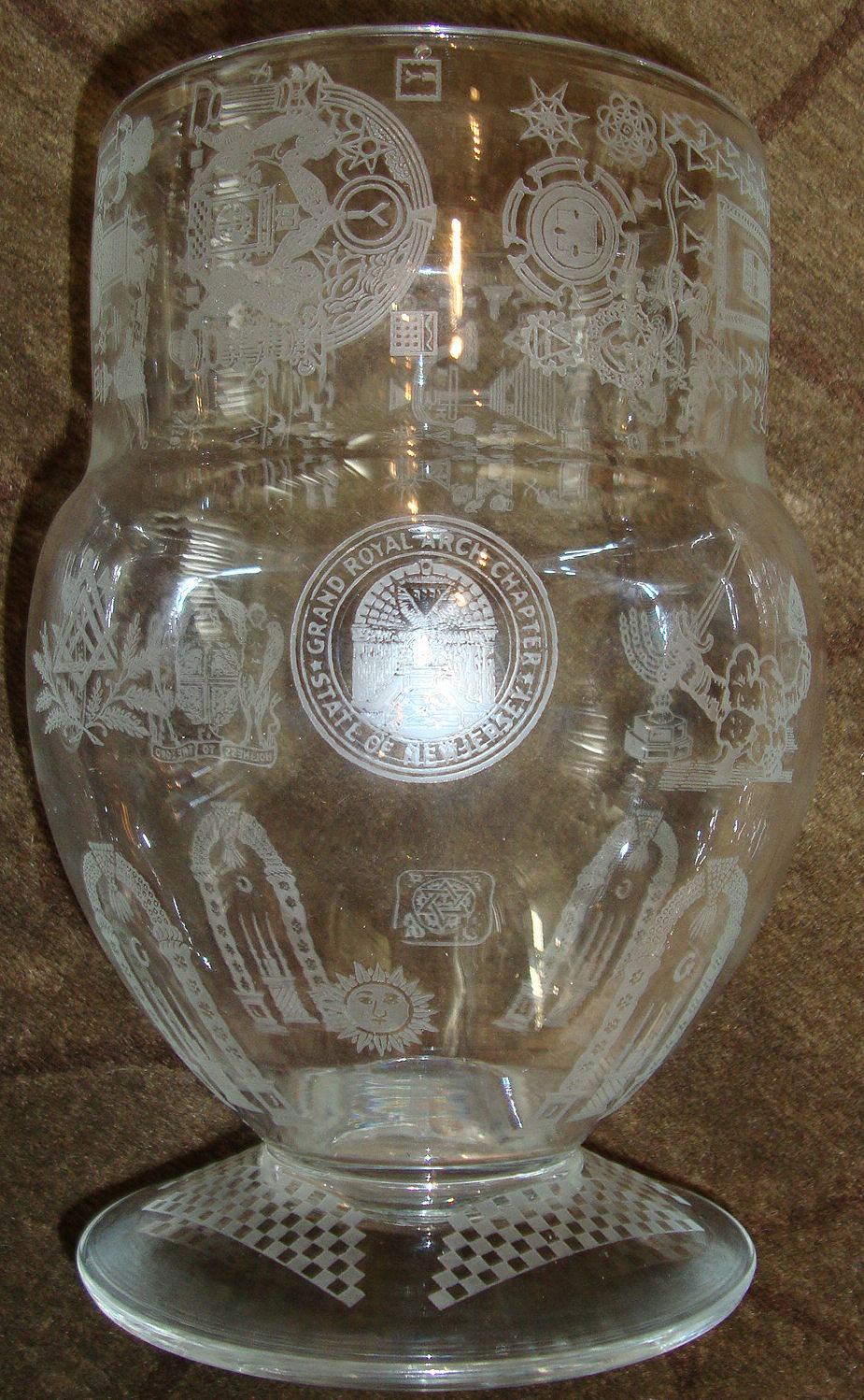 This is a fantastic old Masonic glass acid etched hand blown Commemorative vase of the Masons Grand Chapter Royal Arch of New Jersey , It reminds me of Blenko Glass of West Virginia. It is covered with etched Masonic engravings. It measures 8 ½ inches tall.
A special "Thank You" to Brother Fred Lowstetter for sharing the pictures and description of the above vase!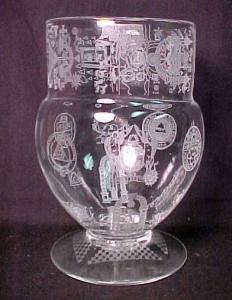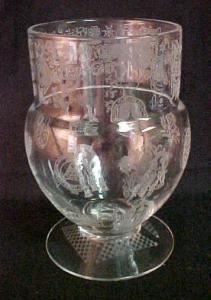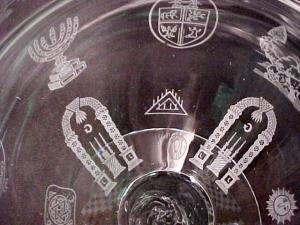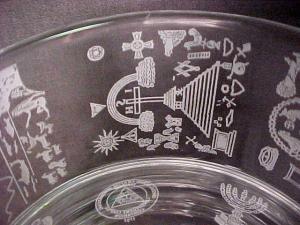 This glass vase commemorates the Grand Chapter Royal Arch Masons of Missouri and measures 8-1/4 inches high and is 5 inches in diameter at the mouth of the vase. The stenciled emblems are similar in design to early acid etched engravings. It is a recently made item, almost an identical copy of the New Jersey Vase pictured above, but it is also destined to be a nice collectible.