1907 Pilgrim Commandery No. 11
"54th Annual Conclave Plate"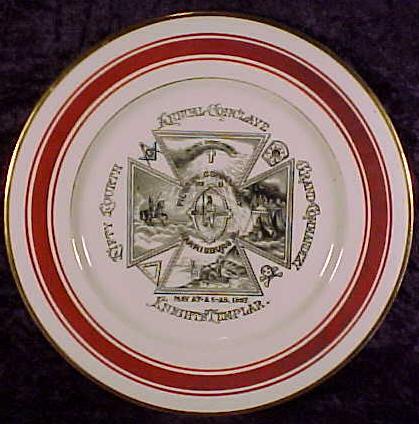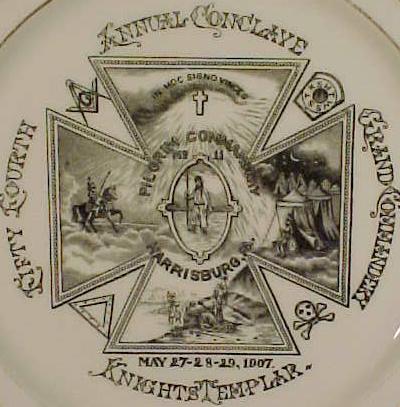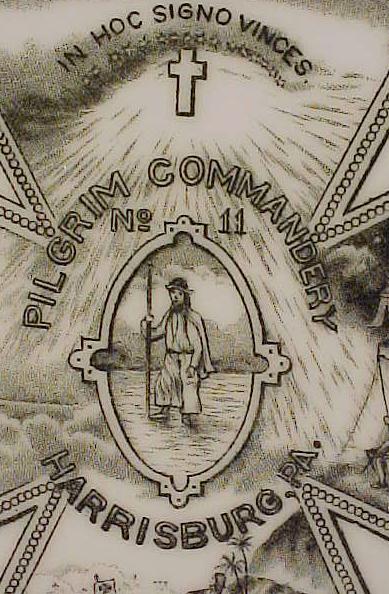 This wonderfully detailed plate was made for the 54th Annual Conclave of Knights Templar of PA by Pilgrim Commandery No. 11 of Harrisburg on May 27 - 29, 1907. It features different Templar scenes and has a pilgrim traveler in the center. It was made by Thomas Maddocks & Sons of Trenton, New Jersey and measures 9 3/4 inches in diameter.