Early Masonic Setting Maul
Whiskey Flasks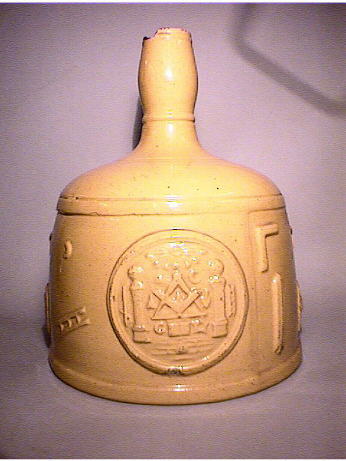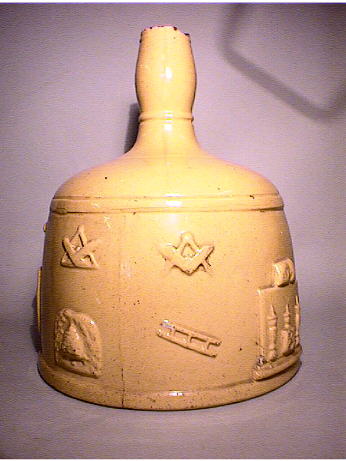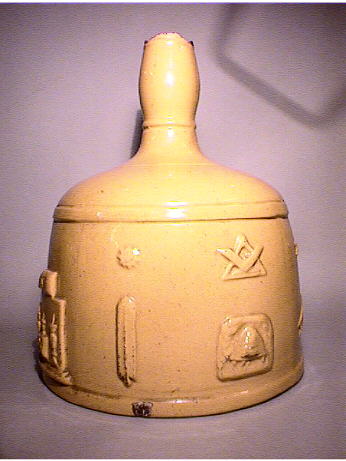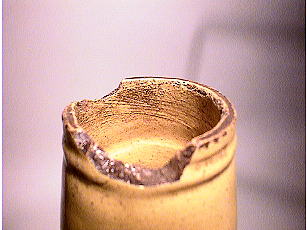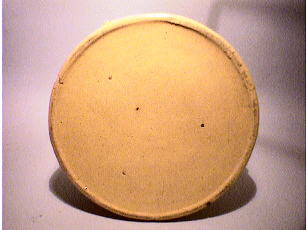 Pictured above is a rare Yellow Ware Masonic Whiskey Flask, Setting Maul shaped, decorated with various Masonic working tools and symbolism. The setting maul was a wooden hammer used by Operative Masons to set the stones in their proper place in the mortar. It is in Speculative Masonry a symbol in the Third Degree, reminding us of death of the builder of the Temple, which is said to have been effected by this instrument. This flask is dated mid 19th century, measures 9 1/2 inches high, 7 inches in diameter at the base, thinly potted, appears to be press molded in sections, the top in two sections, the base in 4 sections, then assembled. Old damage to the rim and several very minor areas of fritting, a very unusual and attractive item. The country of origin is presumed to be Australia.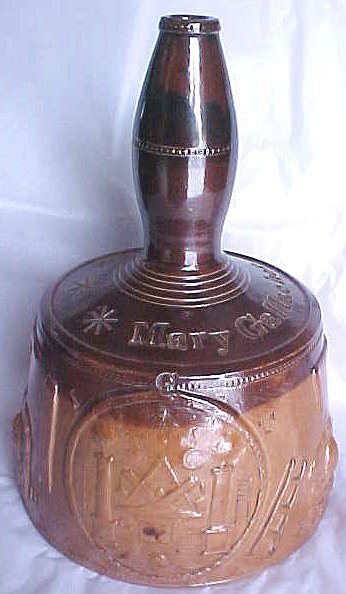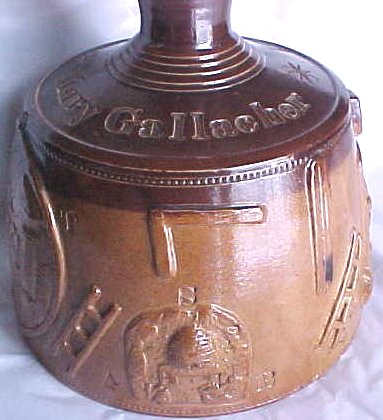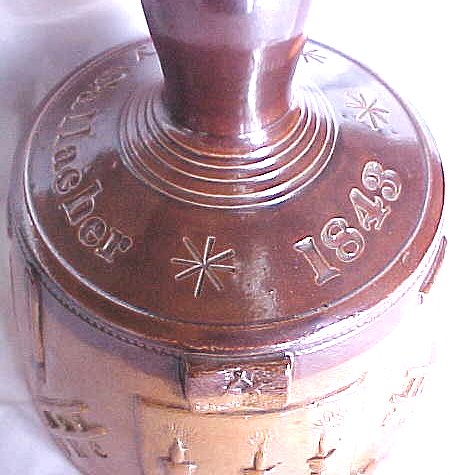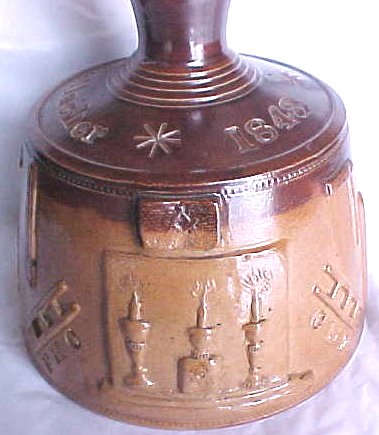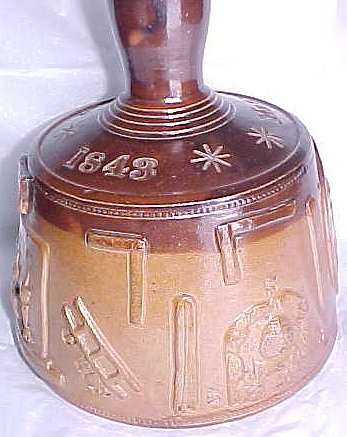 Dated setting maul flask, approx 9 1/2 inches tall. Inscribed Mary Gallacher 1843. Molded, incised, etc., by hand and has many different techniques in the execution of this finely made piece. Also incised by hand with the date and maker on the bottom of the piece at the time it was made.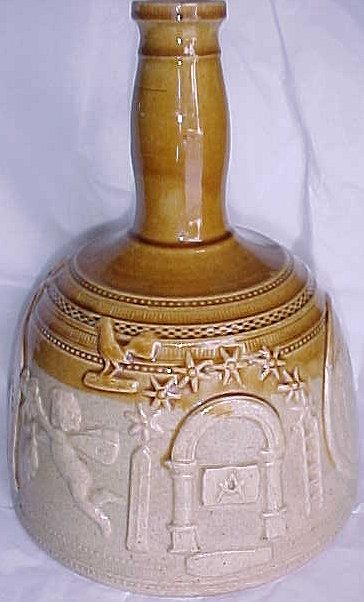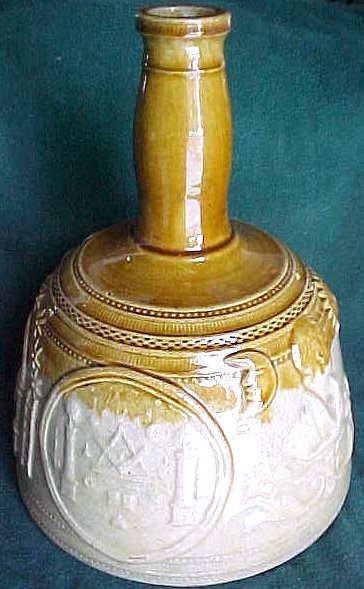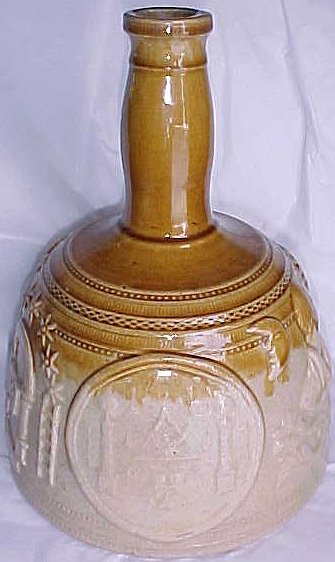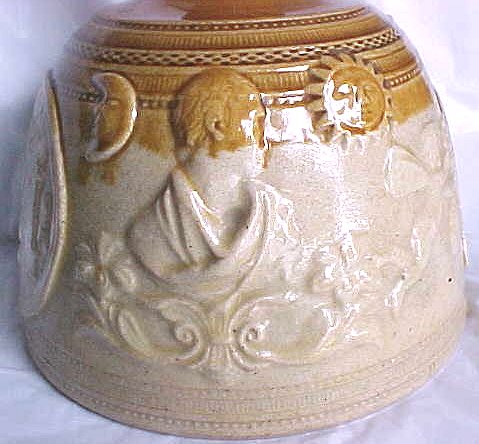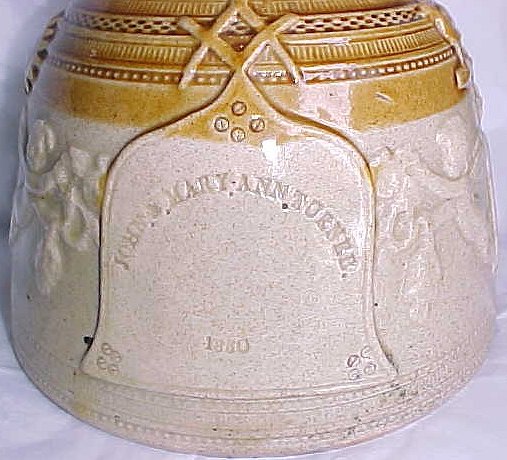 Stoneware setting maul, 2 tone finish, believed to be Pennsylvania in origin. 11 inches tall, mint condition. One piece, incised, john and Mary Turner 1860. Most of these pieces were European in manufacture. Very unusual to find one of American origin.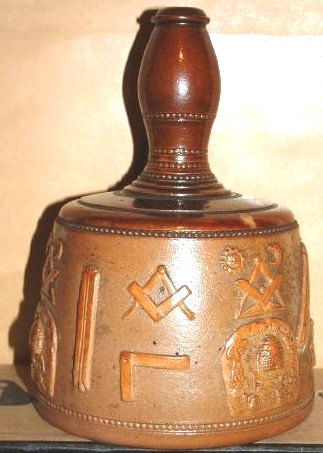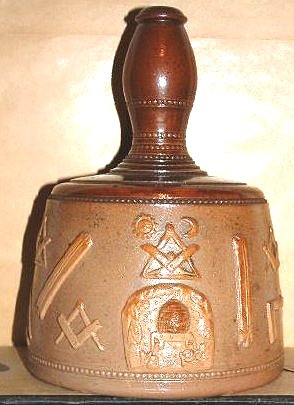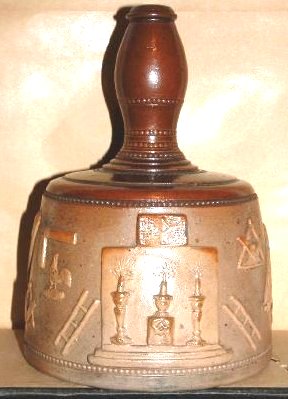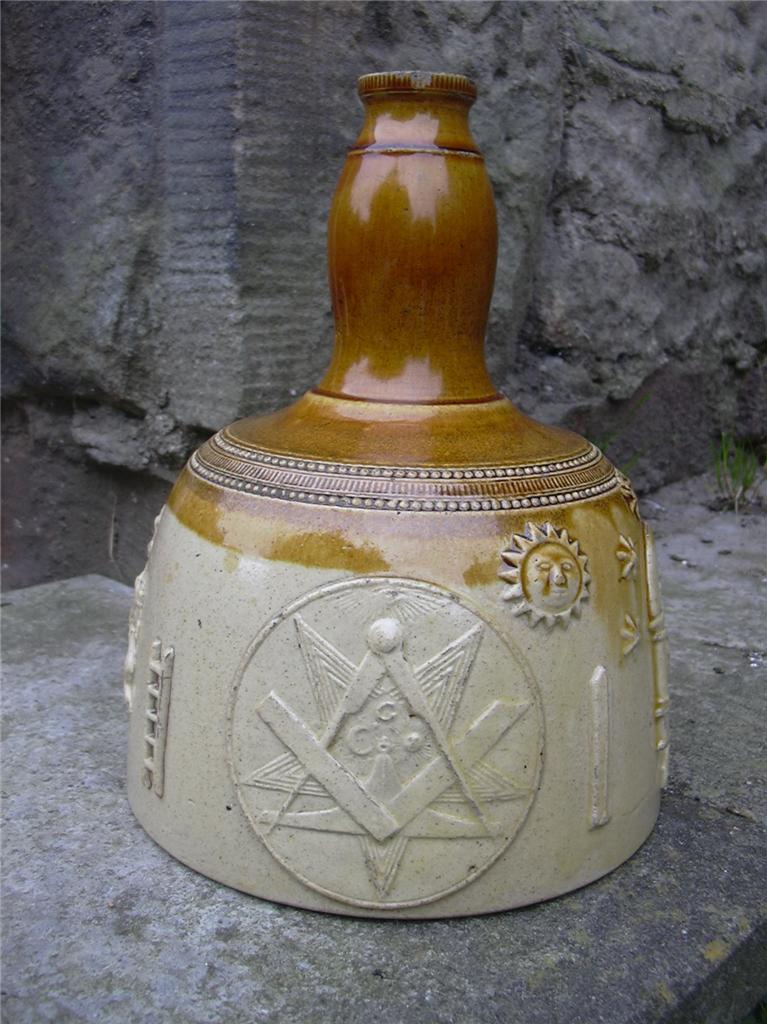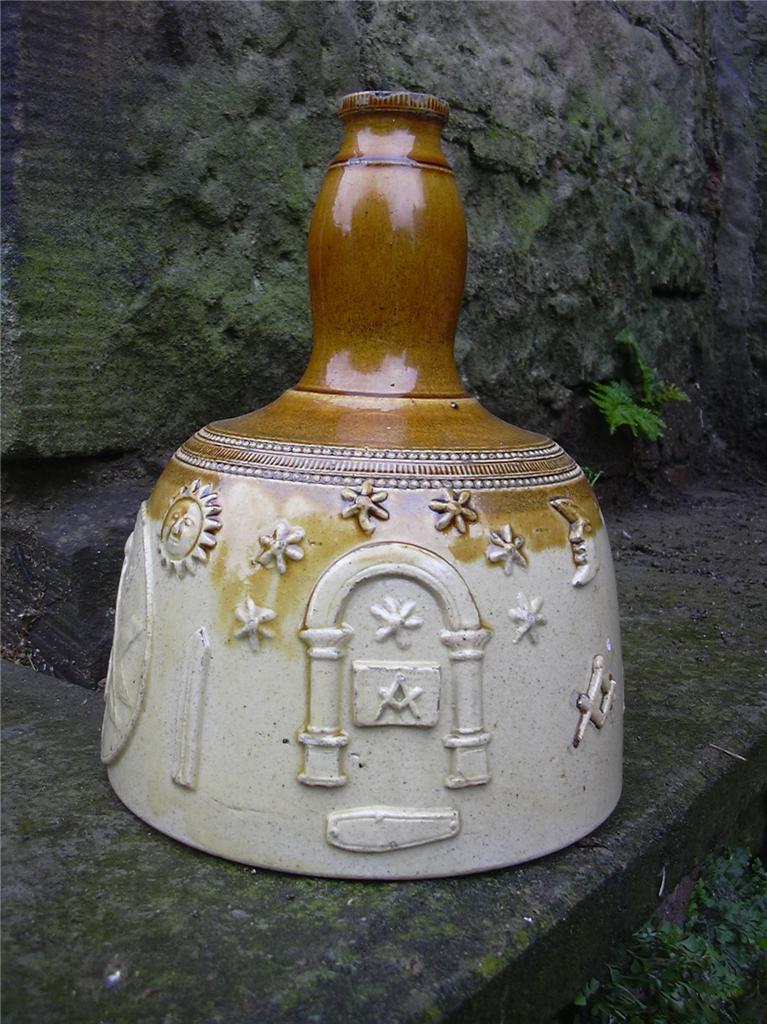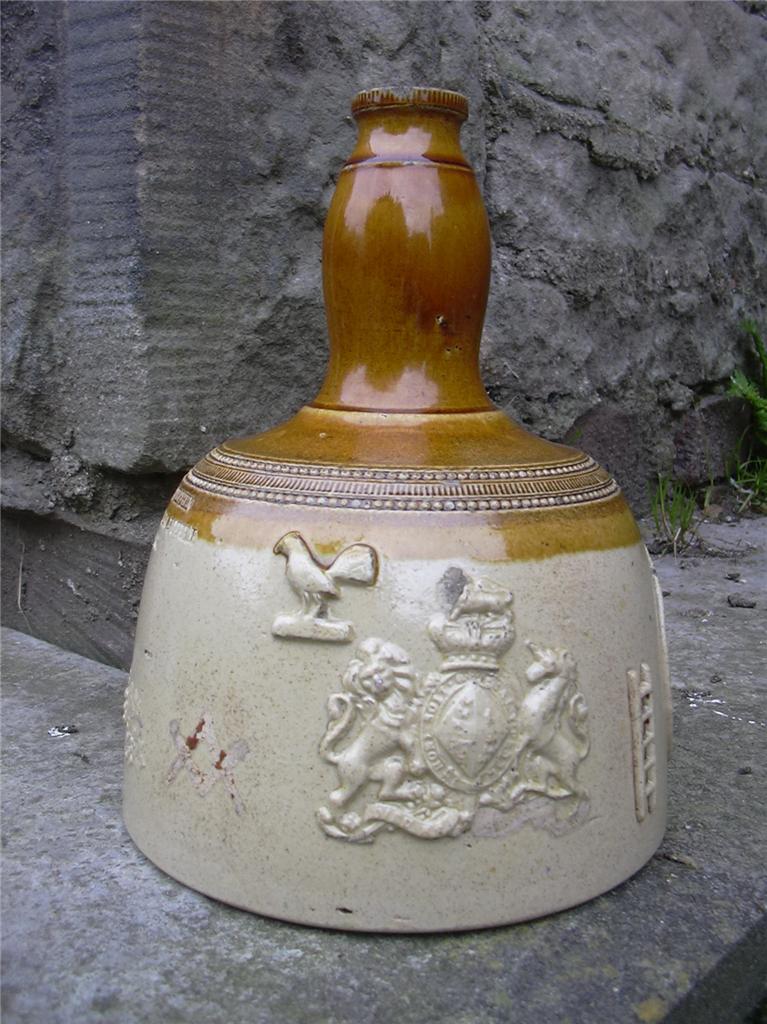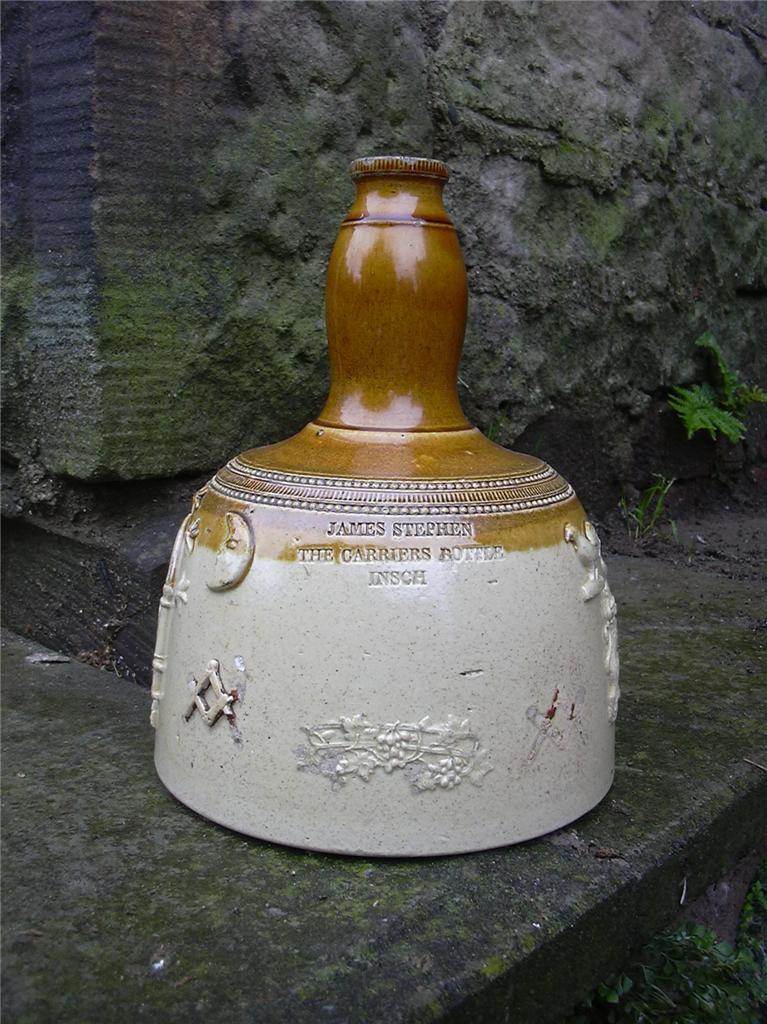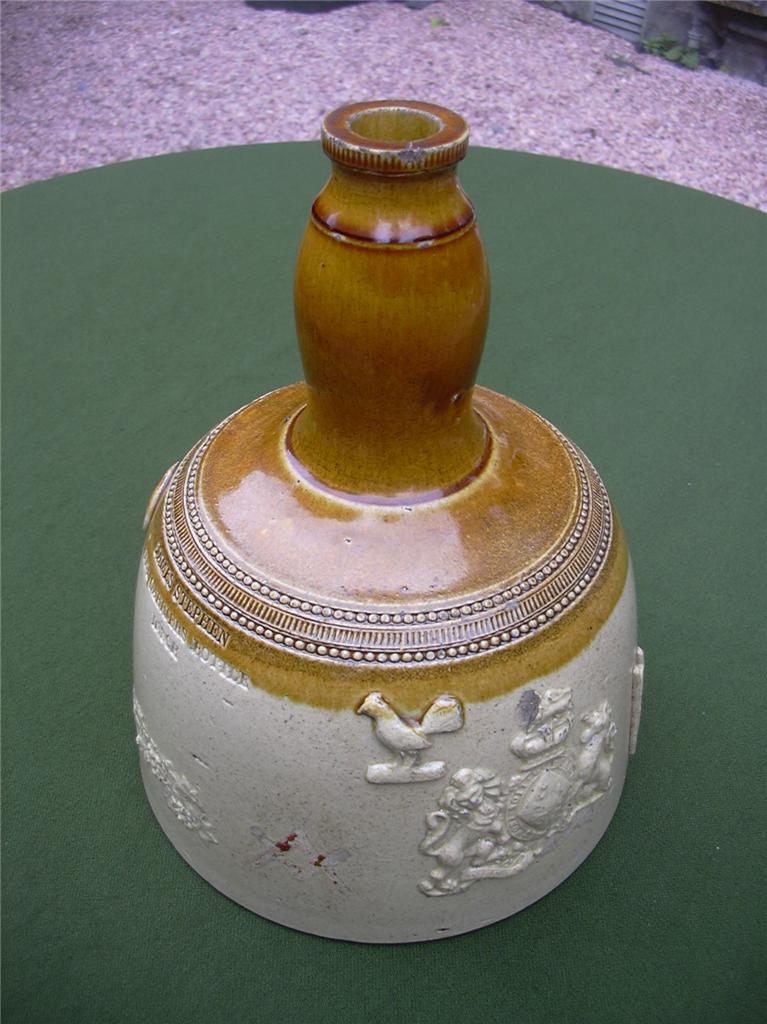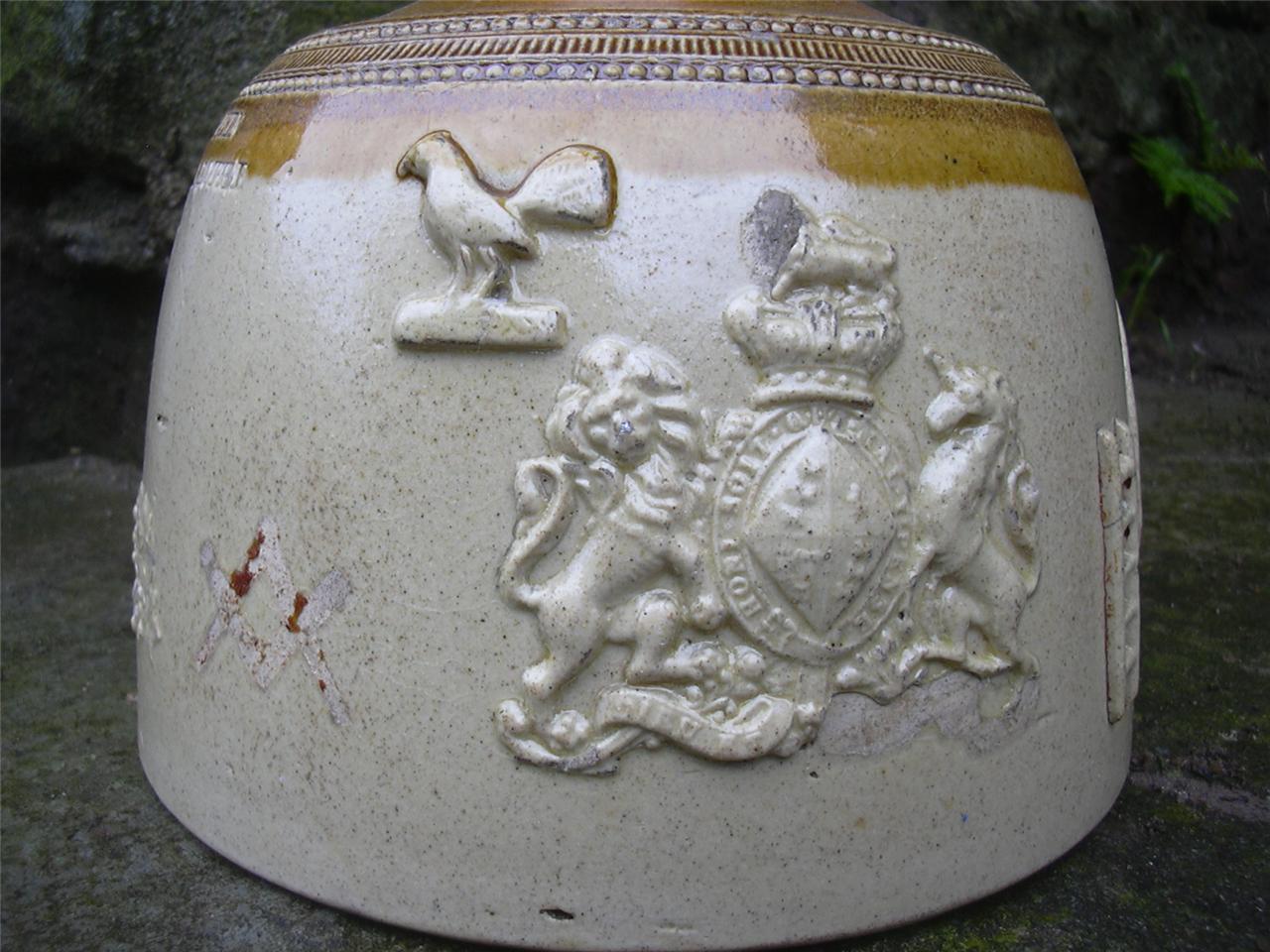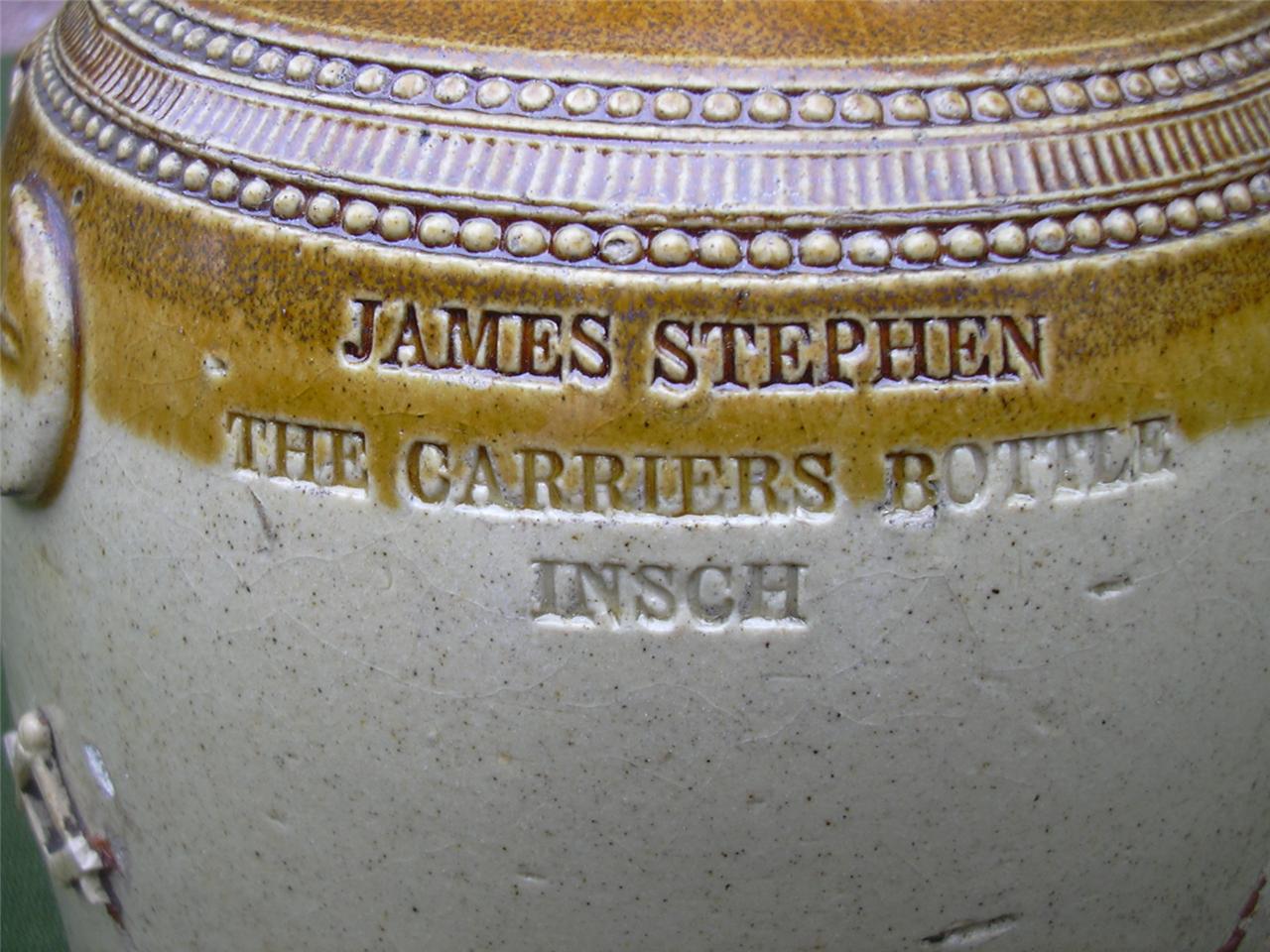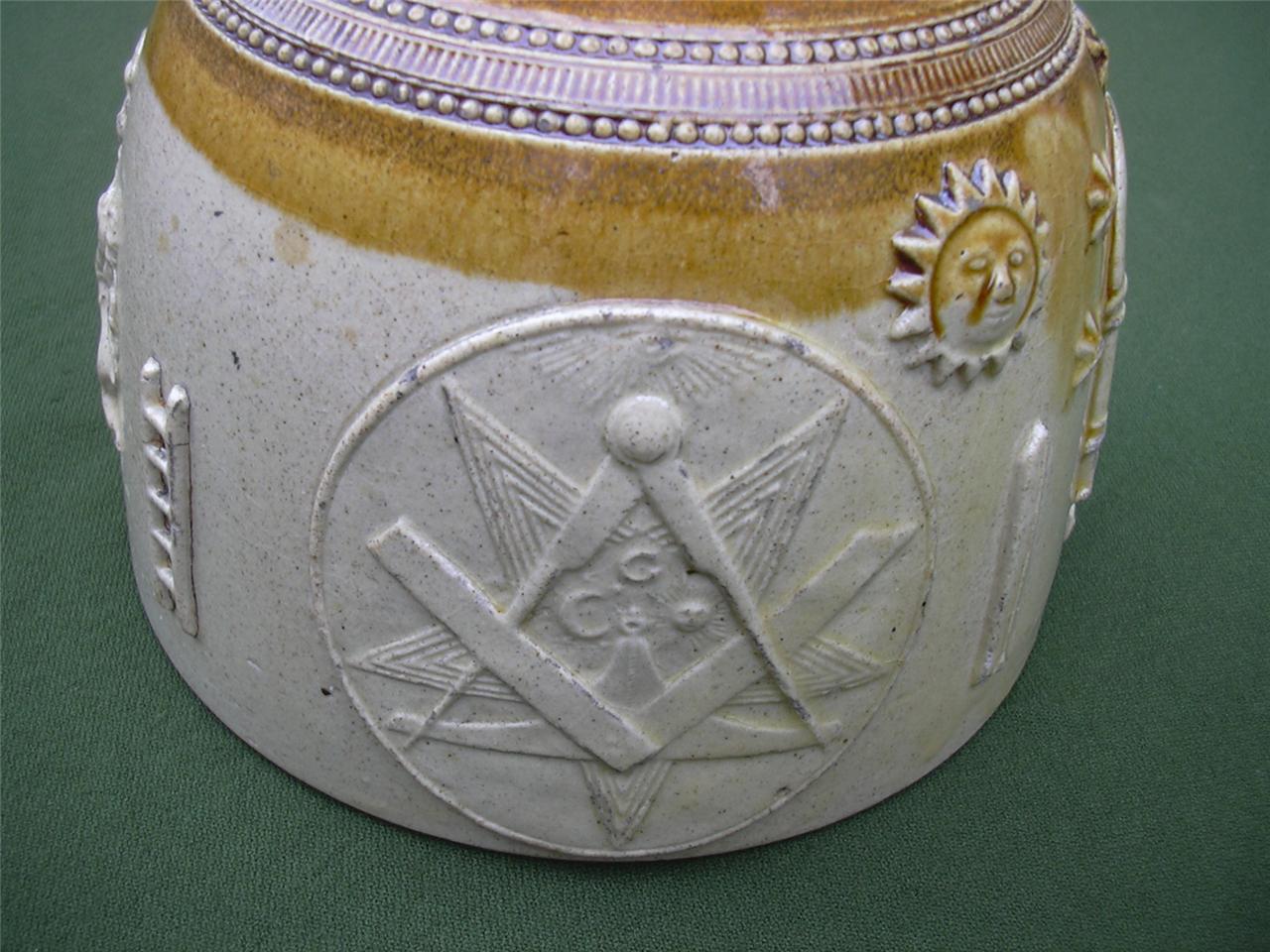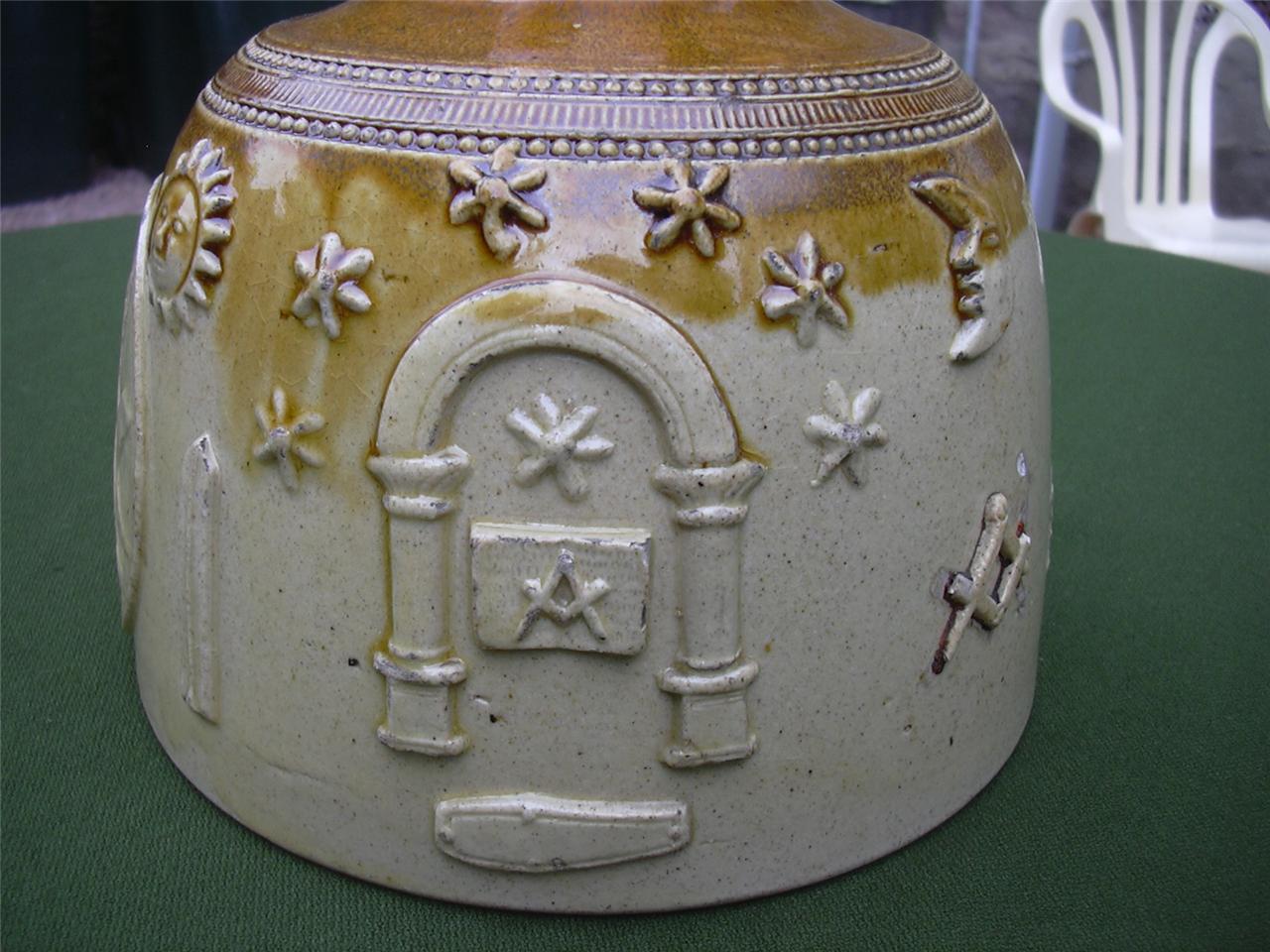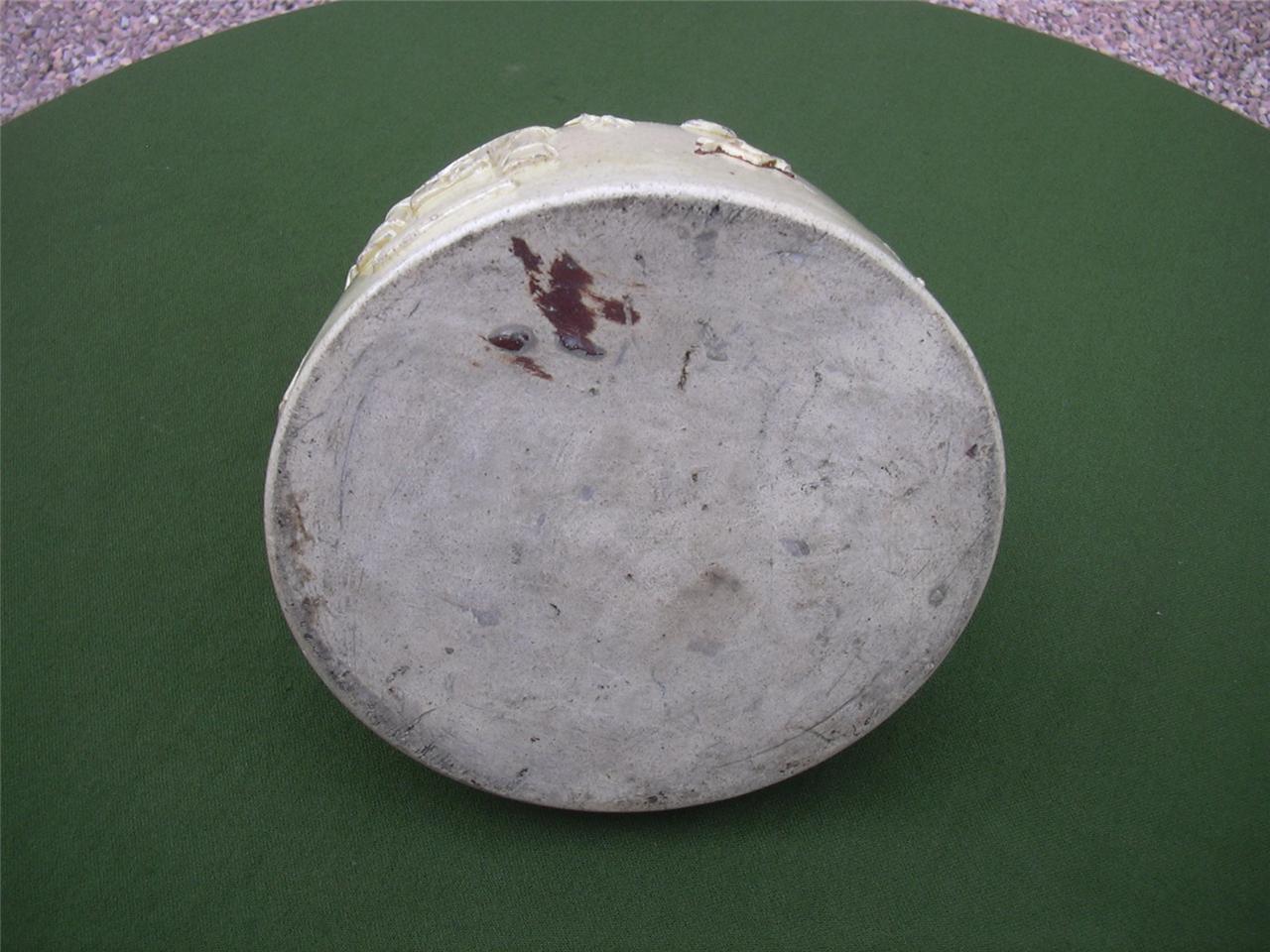 This is a nice rare Masonic Lodge stoneware decanter that stands 10 inches high and 7 and 1/2 inches at the base. It has some damage little chips and a crack at the neck, a square and compass is missing showing only the shape on the bottle and the lions head is missing from the Victorian coat of arms. The name on the decanter reads 'James Stephen The Carriers Bottle Inch'. It is rare to find an example like this where the emblems have been laid on in a slab method before glazing. It must date circa 1860 when this process was used. Inch is a place in Aberdeenshire.
A special "Thanks" from Brother Al Lohman, a 30 year collector and 30+ year Masonic Lodge member from Wisconsin. Al trades on eBay under the User ID "lochlohman"