Al Malaikah Shrine Temple Walking Stick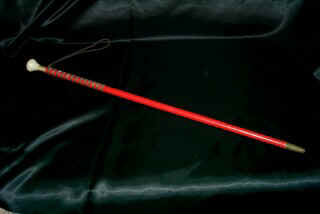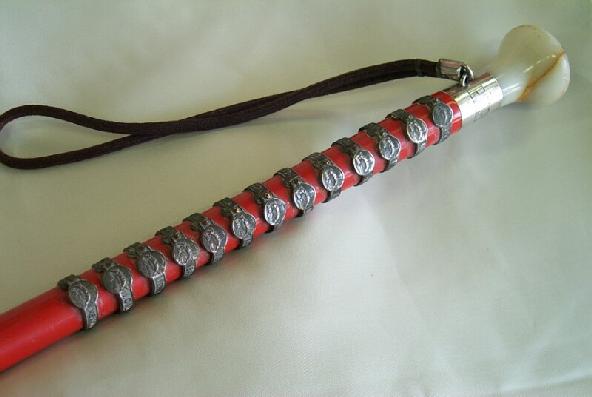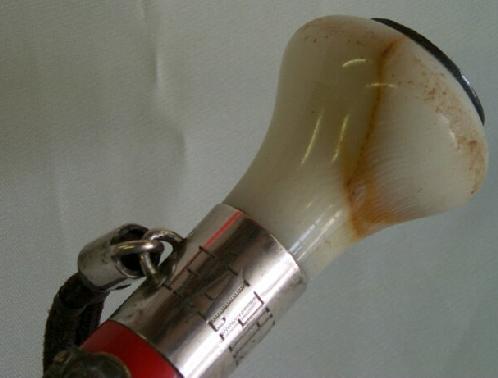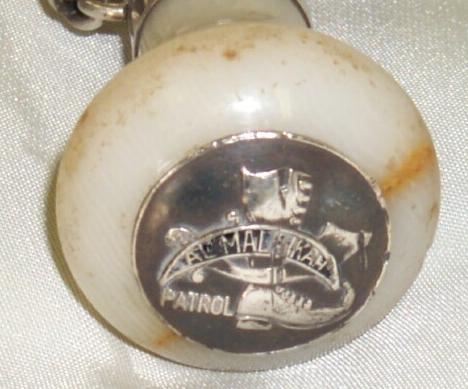 This beautifully constructed Al Malaikah Walking Stick has a wooden shaft with a brass footing. The hilt is white onyx with amber colorations capped by a metal plate that reads "Al Malaikah Patrol" over a tall boot. Beneath the onyx handle is a 3/4 inch band of sterling silver engraved with the owner's name "Ralph McIntyre". There are 13 campaign or event bands that were added during the years 1944-1950. They are: Rose Bowl Ceremonial 1944; Coliseum Event and Parade 1945; 'Imperial Council Session' San Francisco 1946; Bakersfield Ceremonial 1946; Imperial Council Session Atlantic City 1947; Palm Springs Ceremonial 1948; El Centro Pilgrimage 1948; Imperial Council Session Atlantic City 1948; Bakersfield Ceremonial 1948; Imperial Council Session Chicago 1949; Imperial Council Session 1950; Mexico City Pilgrimage 1950.
A special "Thanks" from Brother Al Lohman, a 30 year collector and 30+ year Masonic Lodge member from Wisconsin. Al trades on eBay under the User ID "lochlohman"