Ballut Abyad Shrine Mosque
"100th Anniversary Paperweight"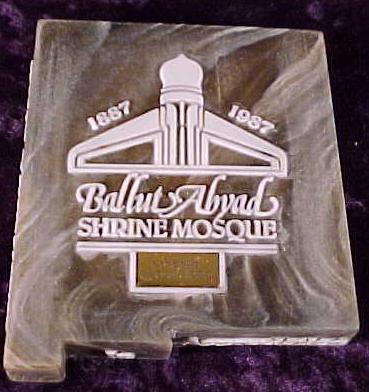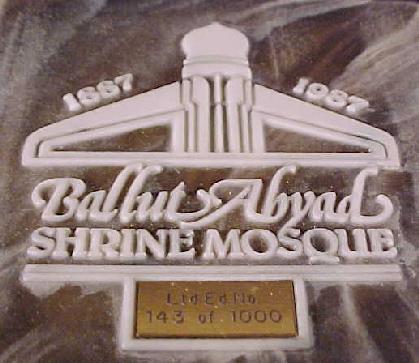 This limited edition granite paperweight is shaped like the State of New Mexico and sold as a fundraiser for their new Mosque and to commemorate 100 years of Shrinedom in Albuquerque, New Mexico. It measures 3 1/4 inches wide by 3 1/2 inches tall and is 3/4 inches deep.
A special "Thanks" to Brother Jerry Stotler (jstot on Ebay) of Dodge City, Kansas for donating this wonderful paperweight to our museum. Thanks Jerry!