1926 Bektash Shrine Temple
Letter Opener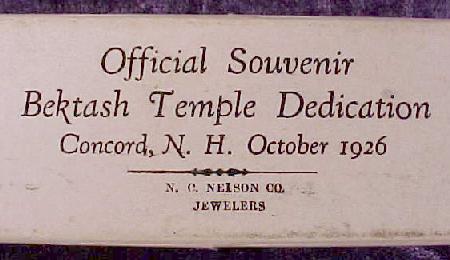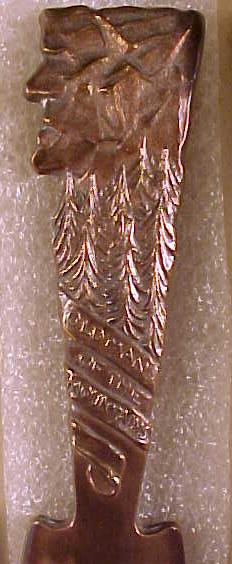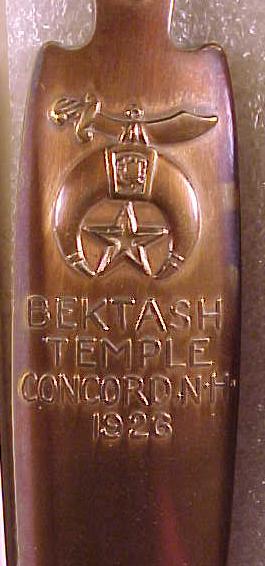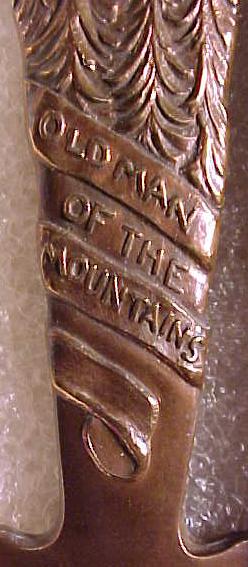 This beautiful copper letter opener commemorated the dedication of Bektash Shrine Temple in Concord, New Hampshire in October of 1926. The handle depicts a human face which was a natural formation of the rock on the mountain. Its theme is that of the "Old Man of the Mountains". "One of the most recognizable wonders of the mountain world, New Hampshire's "Old Man of the Mountain" collapsed on May 3, 2003." It measures 6 1/4 inches long and still has its original box.
"From its mountainous perch, the Old Man has stood for centuries as a testament to the steadfastness of New Hampshire's Yankee character and the resolve of its people. This rugged yet beautiful monument fit the character of the pioneers who founded this state, the immigrants who built it, and the spirit of those who live here today. It was the ultimate symbol of those who would "Live Free or Die." And while that symbol may have fallen, that spirit still remains."
-- Governor Craig Benson
There has since been a revitalization fund established to build a museum at the base of the mountain honoring its past.