Highly Decorated Shrine Ceramic Camel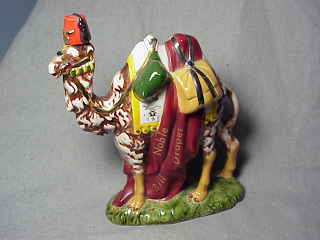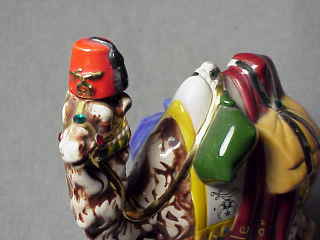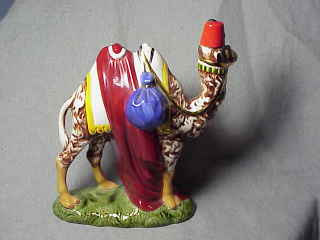 Here is a beautiful hand-pained ceramic Shrine Camel wearing his fez. He is painted 13 different colors and has gold lettering on the front that says Noble Bill Draper. It stands 8 inches tall by 7 inches wide by 2 inches deep.
A special "Thanks" to Brother Jerry Stotler (jstot on eBay) of Dodge City, Kansas for donating this colorful camel to our museum. Thanks Jerry!