Shrine Cigar Cutter / Lighter Totem Pole, Flag Pendant and Photo Album/Program from the 1915 Imperial Council Session held in Seattle, Washington



These beautiful items are from the 1915 41st Imperial Council Session held in Seattle, Washington. This cigar cutter and lighter is made to resemble an early gas street light and police/fire call box. The green globe at the top holds the fuel and has a wick at the top. The lamp snuffer is a 'Fez' made of cold painted copper with the Shrine emblem, attached by a chain. It appears to be silver plated brass, is heavy and solid in construction. The plunger on the top of the attached box is for clipping the end of a cigar. Around the glass bowl are symbolic Egyptian cat figures. The pole resembles a totem pole, but the figures are various Egyptian cat faces stacked on top of each other. This cigar cutter-lighter stands 7 1/2 inches tall.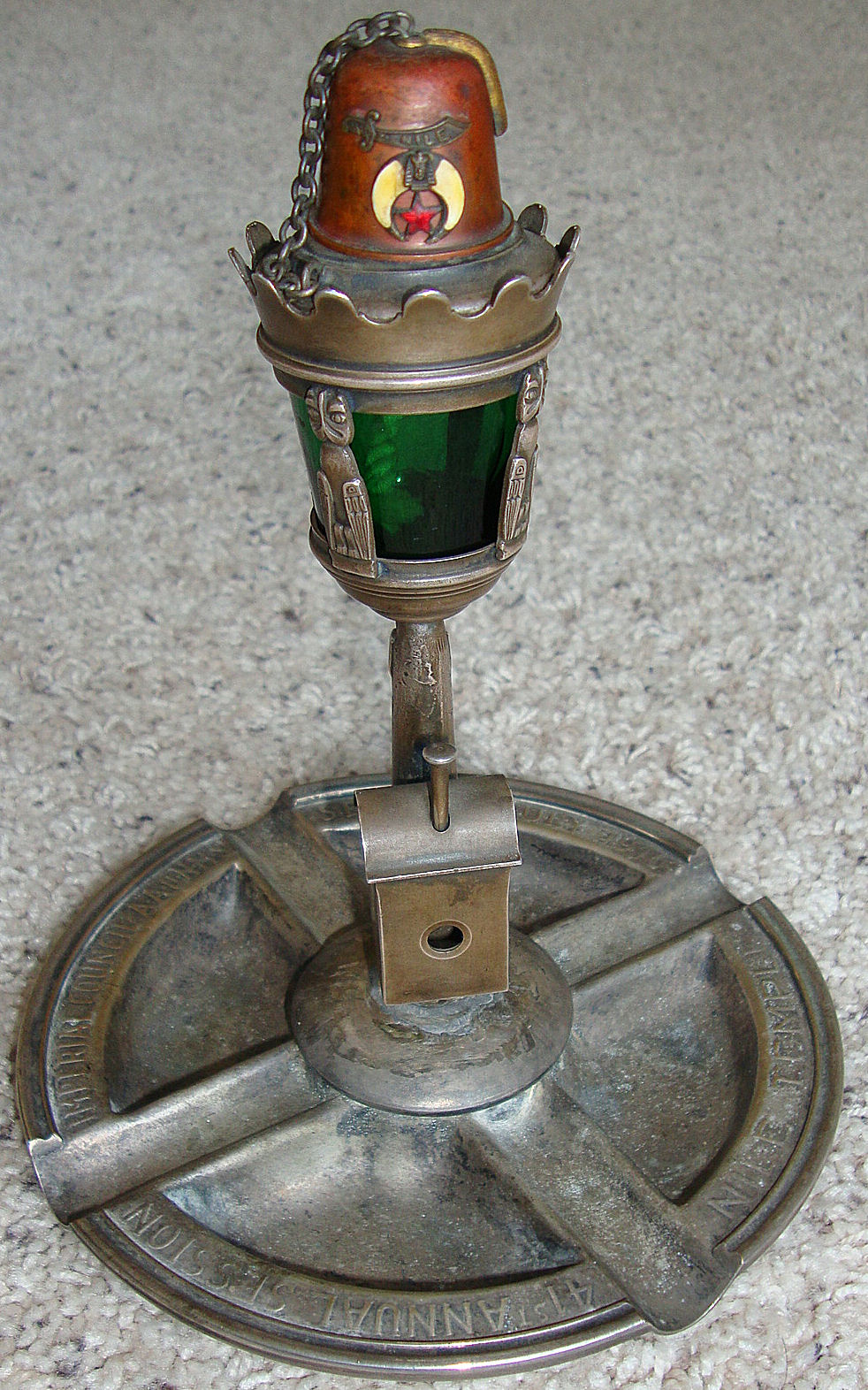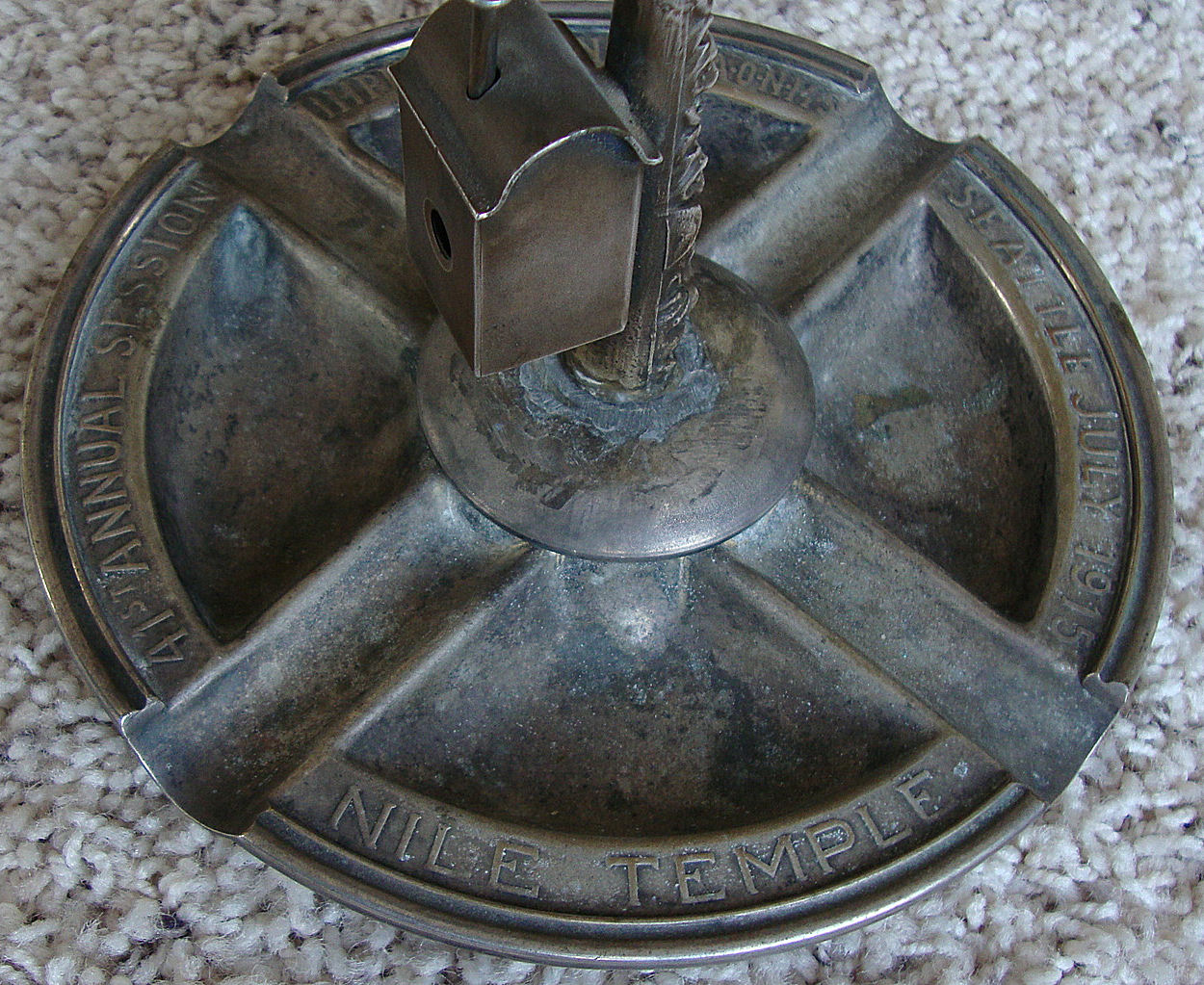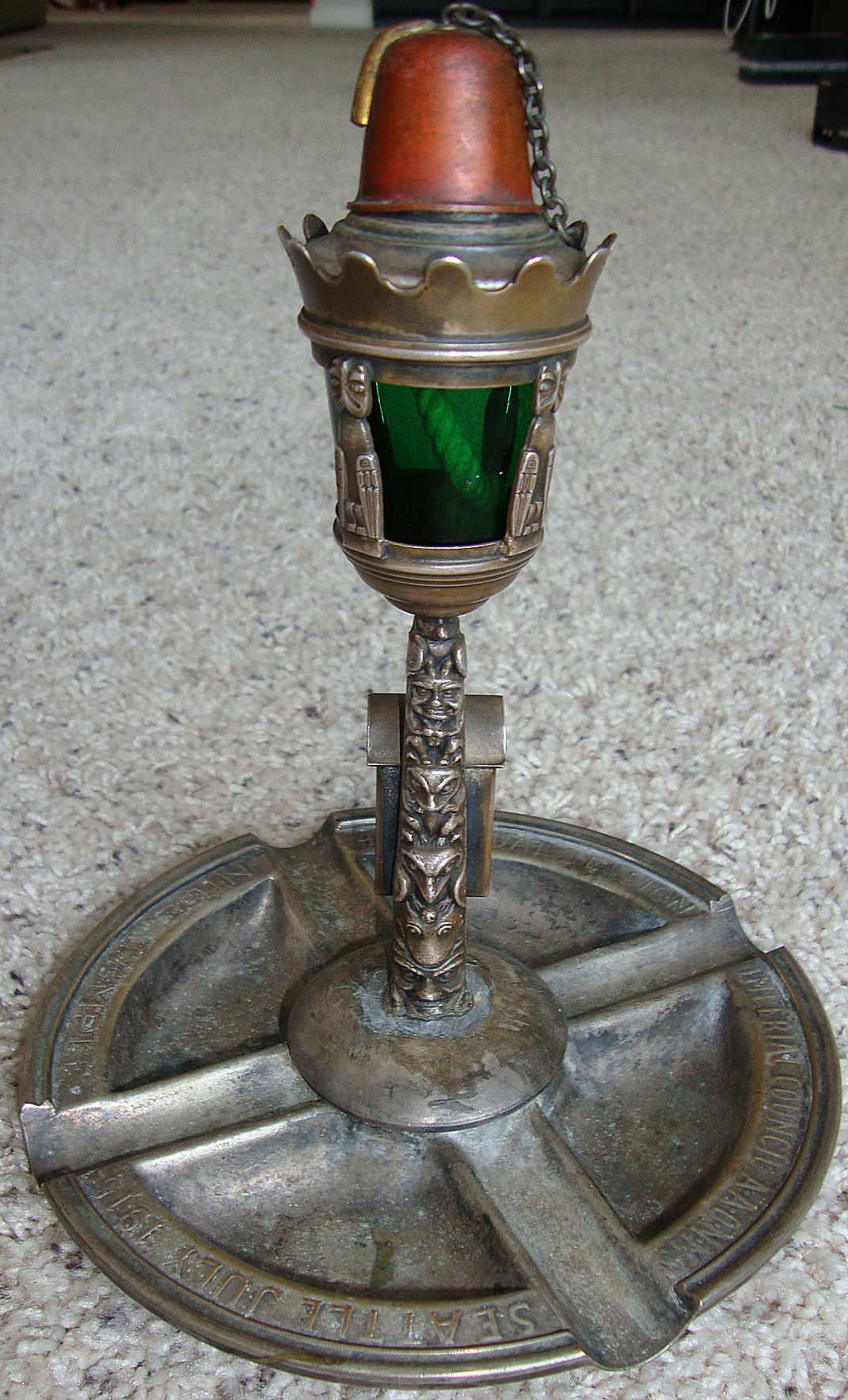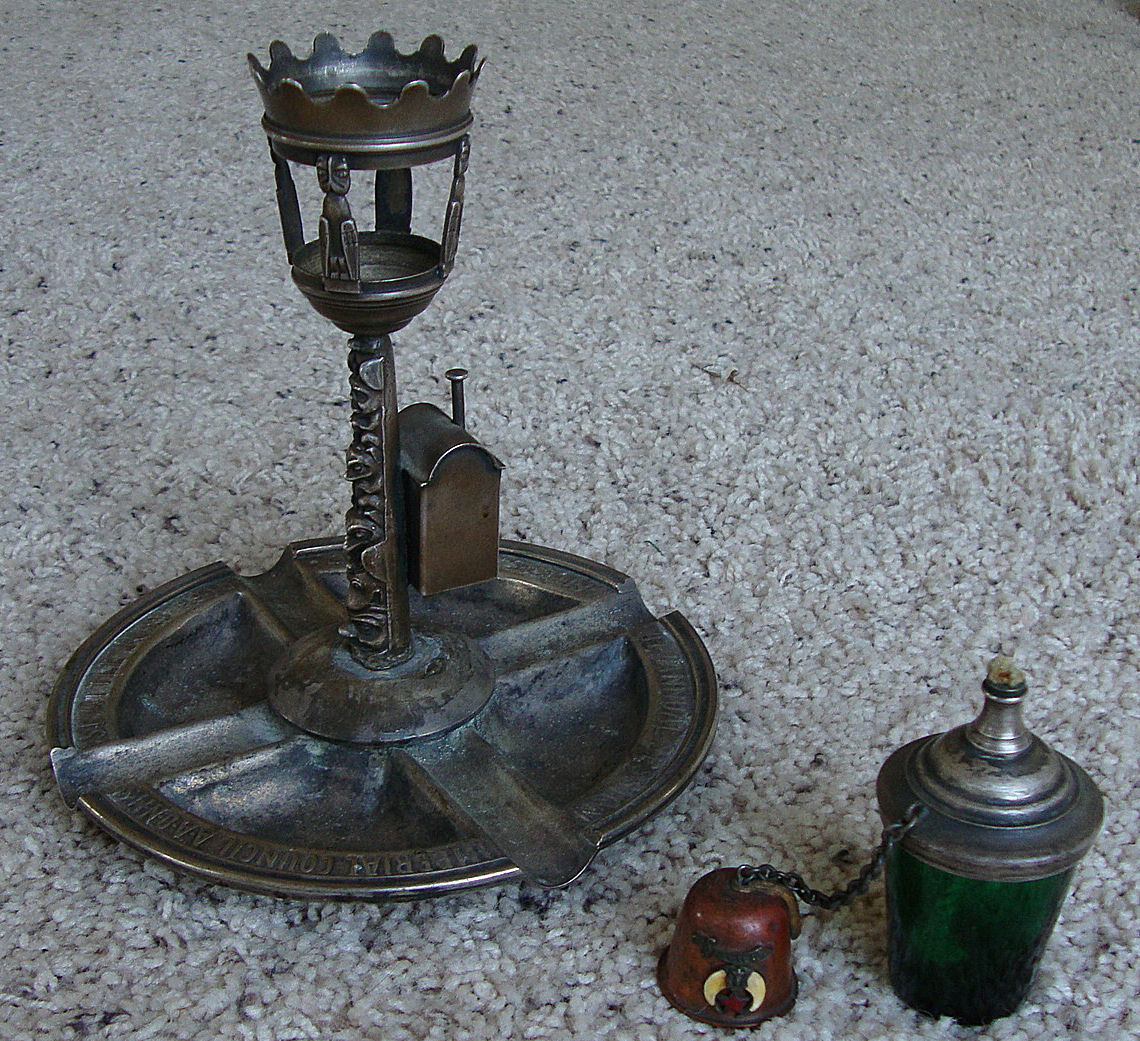 This is a complete piece with the ashtray. 7 ½" tall and tray is 6 ½" wide. On ashtray is "41st Annual Session. Imperial Council A.A.O.N.M.S. Seattle July 1915. Nile Temple." Top is attached to bottom with a bolt.
A special "Thank You" to Brother Fred Lowstetter for submitting picture of this beautiful piece to display in our museum!

Souvenir Pendant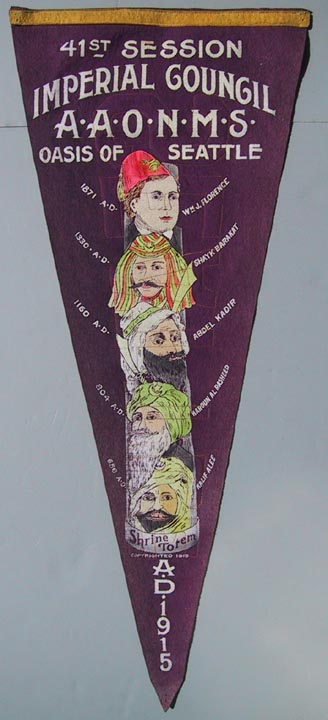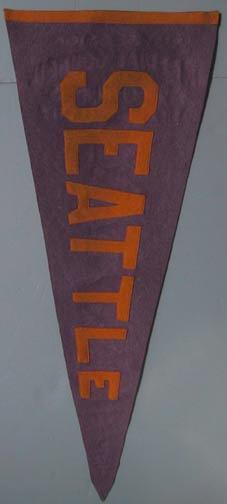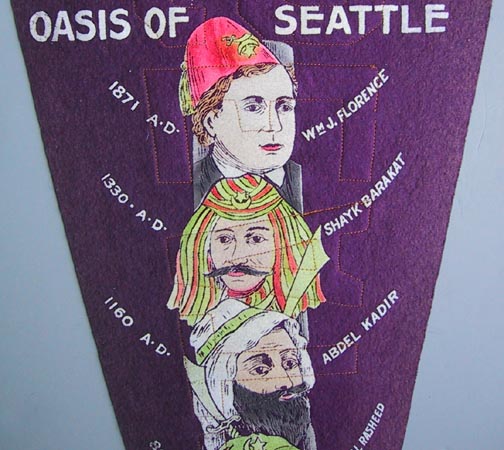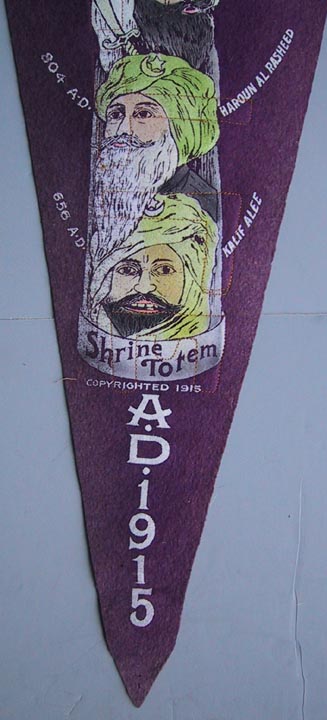 This beautiful pendant is in magnificent condition for its age! An item like this doesn't stand the test of time very well due to moths, mites, heat and light. It pictures the founder of the Shrine of North America, William J. Florence, at the top of the totem and the earlier Arabian Caliphs that came before him.

Souvenir Photo Album or Program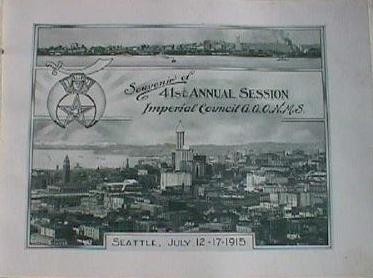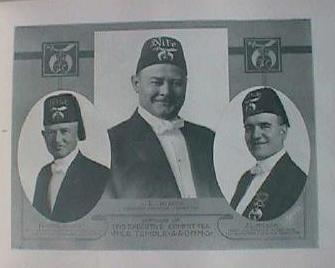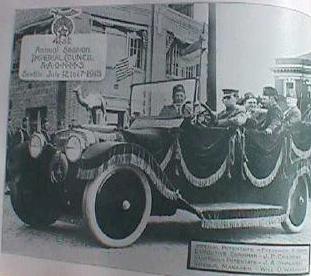 When the Shriners came to town they did so in style! Note the purple and gold fringe on the car above with the camel on the hood!

A special "Thanks" from Brother Al Lohman, a 30 year collector and 30+ year Masonic Lodge member from Wisconsin. Al trades on eBay under the User ID "lochlohman"