Early Shrine Wall Mirror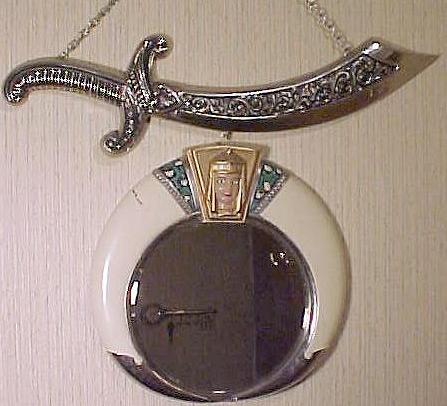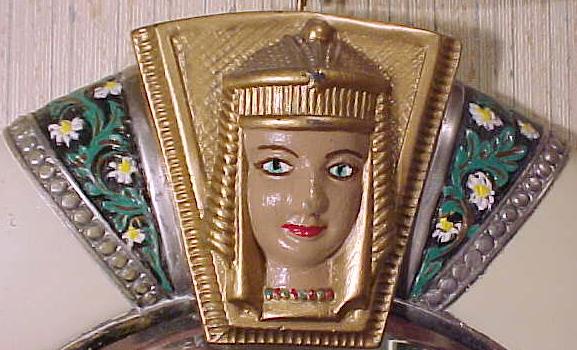 This beautiful Shrine mirror is hand-painted and has a real early silver backed beveled mirror. It is made of cast metal and chrome plated. The Scimitar measures 16 inches wide and the Crescent Moon that holds the mirror measures 9 1/4 inches in diameter.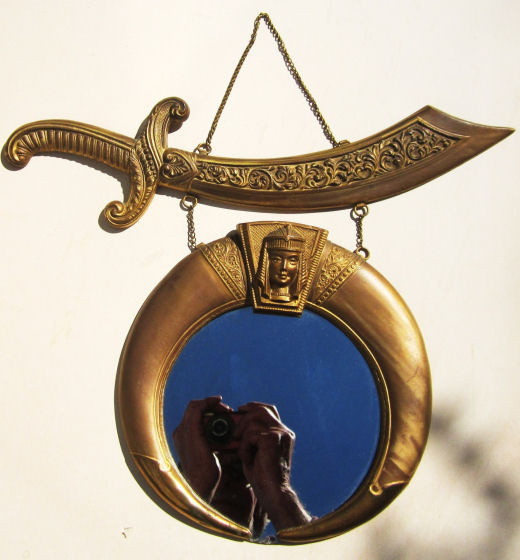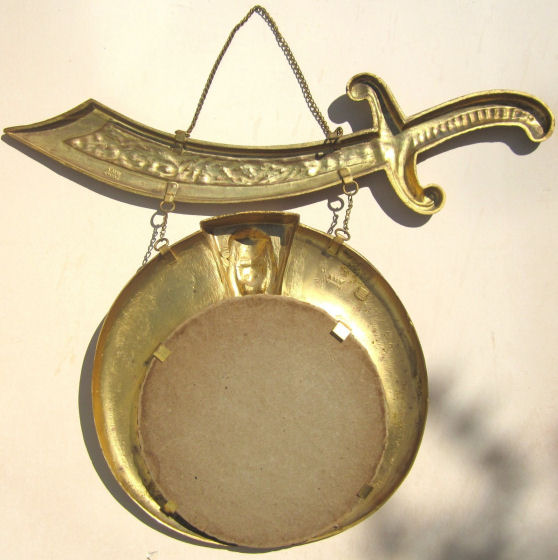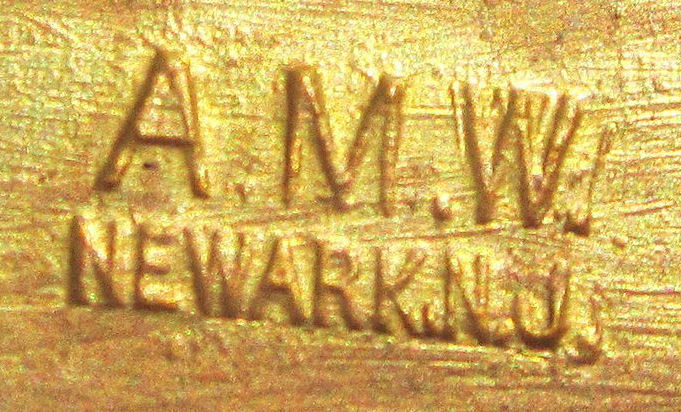 This mirror was painted in gold by the manufacturer. We have now seen them in two different versions.
A special "Thank You" to Noble Brother John Kemp for sharing the pictures of the goldtone mirror above!
History of the Manufacturer
Louis V. Aronson was born in New York City on Christmas Day 1869 to Jewish immigrant parents. He was drawn to metallurgy at a young age, and in the 1880s developed the Ormolu process of gold plating.
Aronson sold the rights to the Ormolu process and formed the Art Metal Company in 1886. Although the firm would become best known for cigarette lighters, at this time it made a diverse array of metal wares, sometimes on contract for other manufacturers.
Originally based in New York City, the firm relocated to the rapidly growing, industry-friendly city of Newark, New Jersey, in 1897, when it was renamed Art Metal Works (AMW). In the same year, Aronson patented a "Safety Match" that used sulfur instead of phosphorus.
In 1910, AMW trademarked the name "Ronson ," an abbreviation of the founder's name. This trademark was first used on toys and other products, rather than lighters.
The parent company's name was changed to Ronson Art Metal Works, Inc. in 1945. The British subsidiary was relocated to a giant new factory in Leatherhead, south London, in 1952. Employment there was 2,500 during the 1950s.