Shrine Jewel with Tiger Claws and Ruby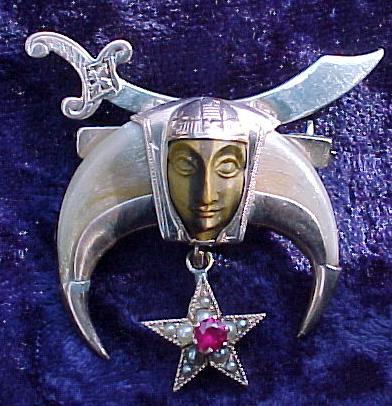 This beautiful Shrine Jewel was made with real Tiger Claws set into 14 kt gold to form the Crescent Moon, Tiger Eye Stone to carve the face of the Sphinx and the Star is a real ruby studded with seed pearls. It is a wonderful piece of Craftsmanship in both style and design.
Below is the catalog page from 1922-23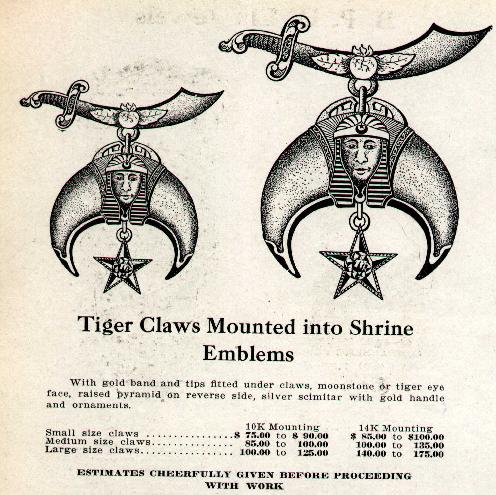 This use of real animal parts in today's market would be prohibited!
Prices in this catalog represent the value of money in 1922-23... for gold that was about $21.00 per ounce. Today, the value of gold is approx. $280.00 per ounce, so multiply the above listed catalog prices by at least 10 times to get a feel for what the current market value would be.

A special "Thanks" to Noble Brother Ed Veach for submitting the picture and description of this beautiful jewel. Brother Ed is a member of Meridian Lodge No. 2 (Blue Lodge), a 32nd degree Mason in the Valley of Oakland (Consistory), and a Shriner with Islam Temple in San Francisco. He is active in the Islam Temple (foot) Patrol. Thanks Noble Ed!