Shrine of North America Bookends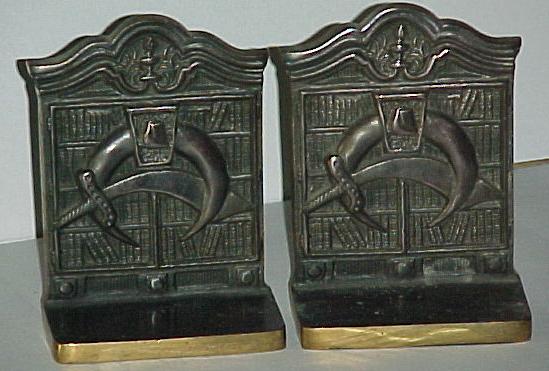 Here is a terrific set of old Shrine bookends cast in bronze. Great detail. They came from a 1930's bookend collection. They are 6 inches tall, 4 inches wide and 2 inches deep and weigh approximately 4 pounds.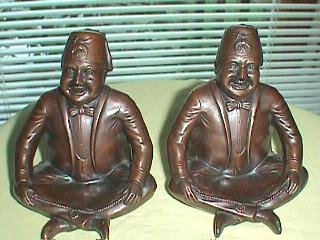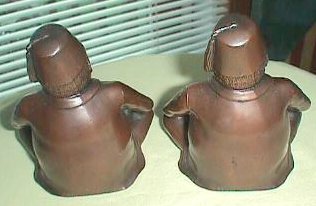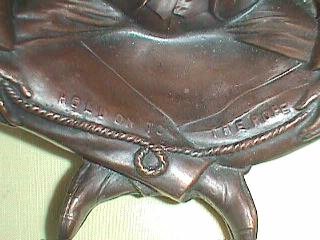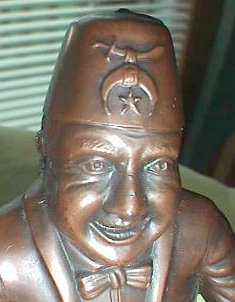 Here are a couple of "Happy Shriner" bronze bookends in a sitting position as if they are watching all the fun that takes place at a Shrine Ceremonial. Also seen in their laps is the infamous coiled rope with the inscription "Hold on to the Rope." Its a very cute set and highly sought after by Masonic collectors.