Shriners Cranberry Fez Shotglass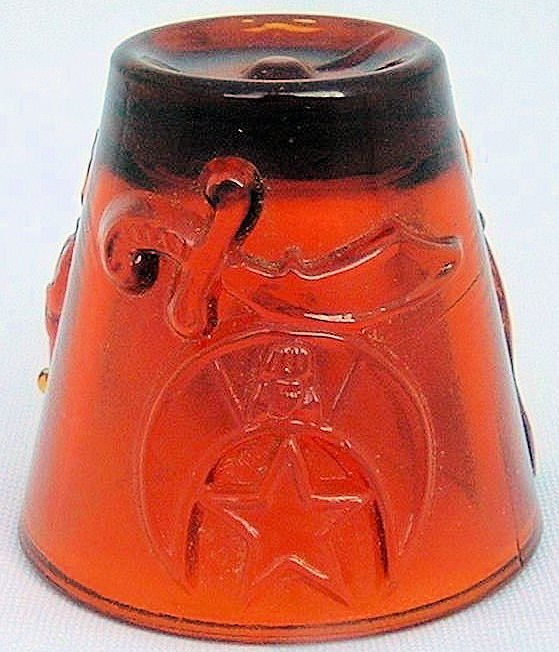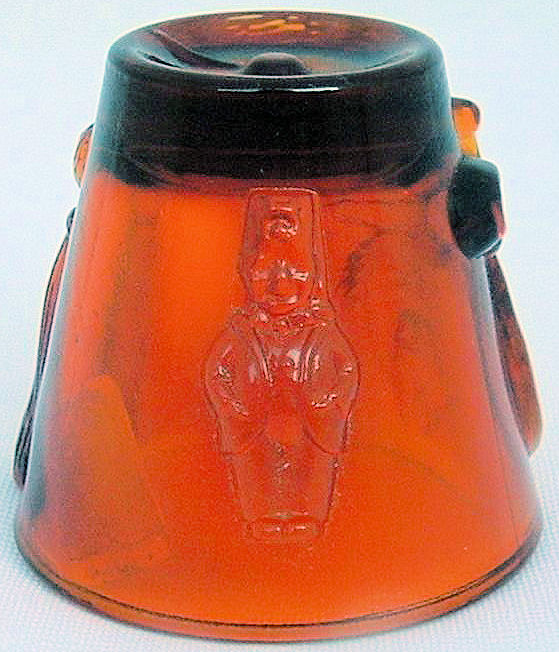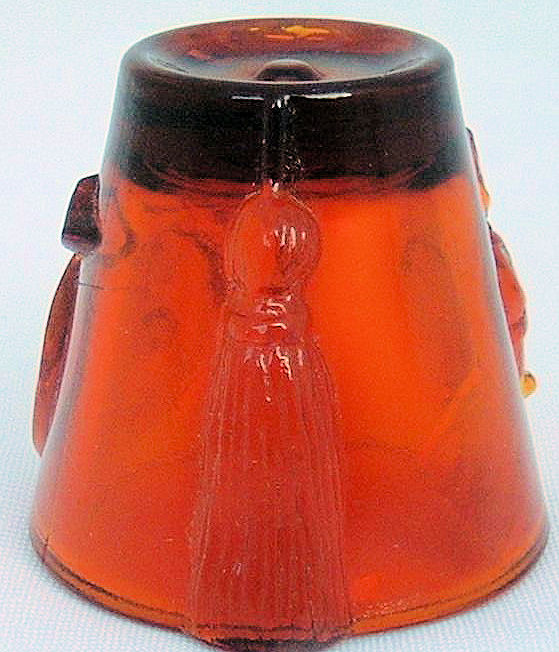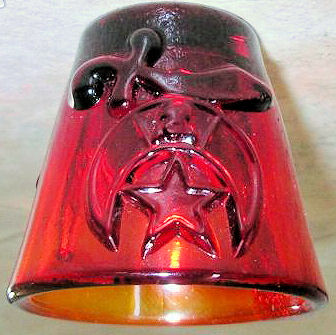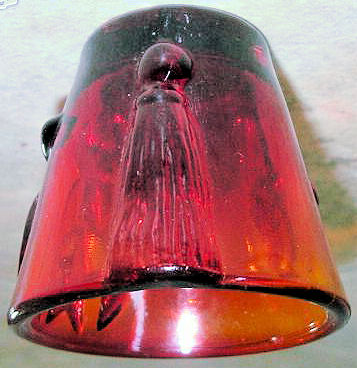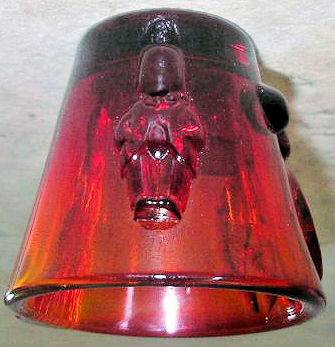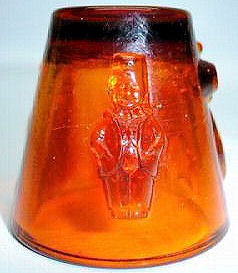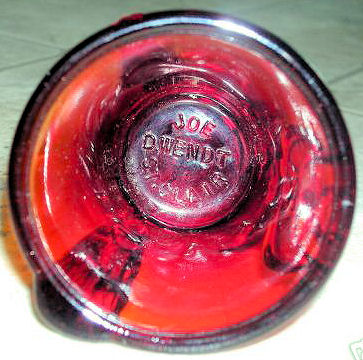 Here is a 2"-tall shot glass that is shaped like a fez. It is amberina and has three raised figures on the outside of the glass. The figures are of the Shriners' emblem, a Shriner, and a tassel. The tassel is connected to the top of the fez, and the figures are upside-down when the glass is right side-up. On the inside bottom of the glass is written "JOE D. WENDT ST.CLAIR."
A special "Thanks" to Brother Jerry Stotler (jstot on Ebay) of Dodge City, Kansas for donating this wonderful shot glass to our museum. Thanks Jerry!