Early Shriner's Plate and Triangle Mug
from New Orleans ca. 1910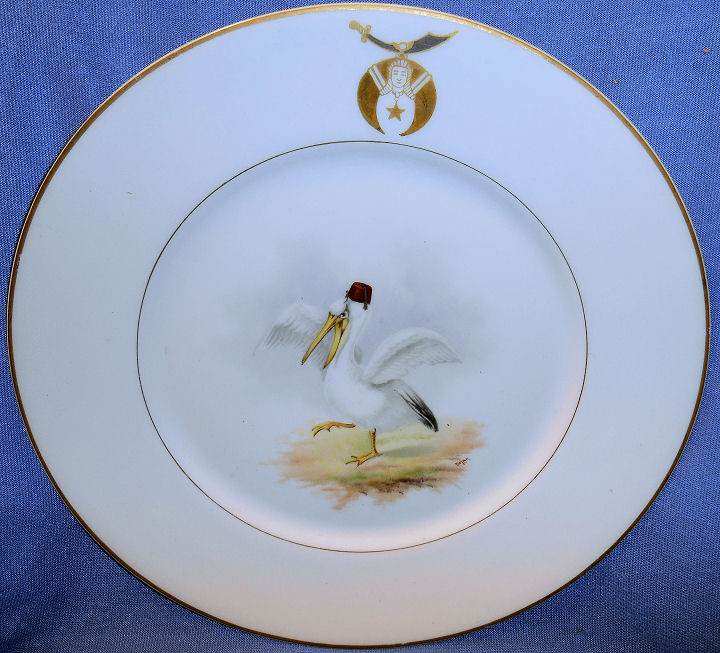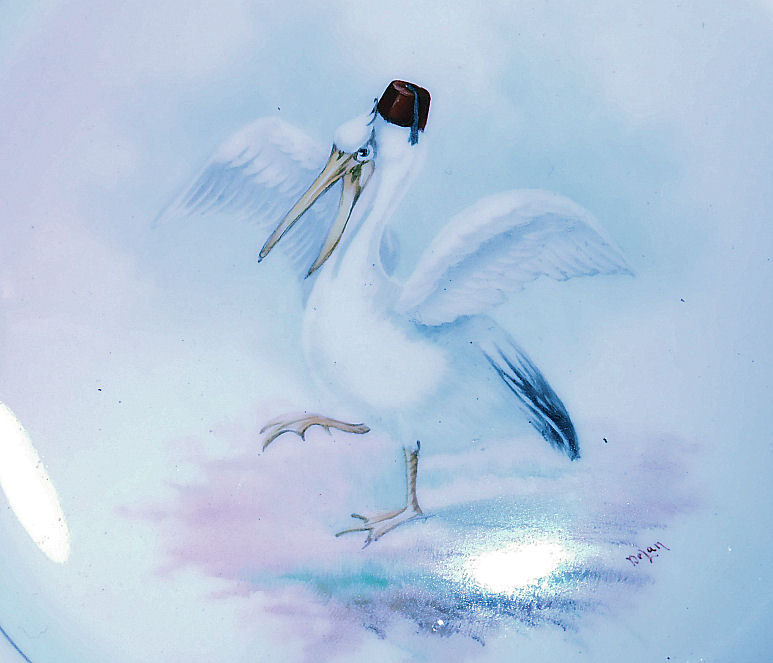 A special "Thank You" to Brother Fred Lowstetter for donating this beautiful Limoges hand painted plate to our museum.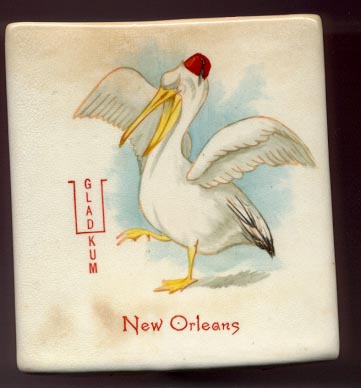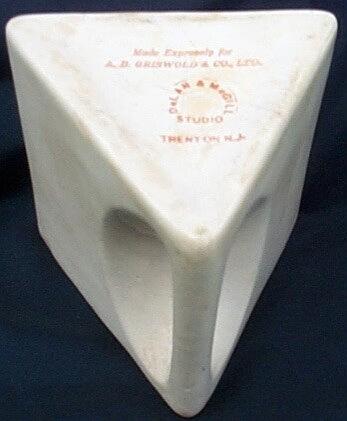 The above dinner plate and Triangle shaped mug were souvenir pieces from the 36th Imperial Council Session in New Orleans April 12, 1910. It pictures a Pelican wearing his fez with "Glad-U-Kum" lettered on the left hand side. On the bottom it reads "Made Expressly for A. B. Griswold & Co. Ltd. DeLan & McGill Studio, Trenton, New Jersey.
A special "Thanks" from Brother Al Lohman, a 30 year collector and 30+ year Masonic Lodge member from Wisconsin for submitting pictures of his mug. Al trades on eBay under the User ID "lochlohman"