Masonic Silver & Amber Cigar Holder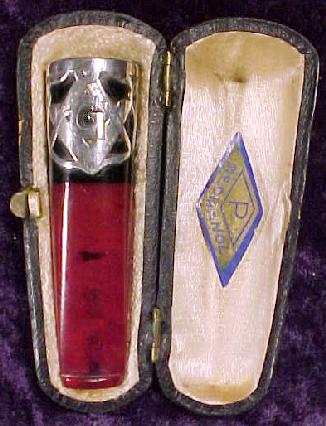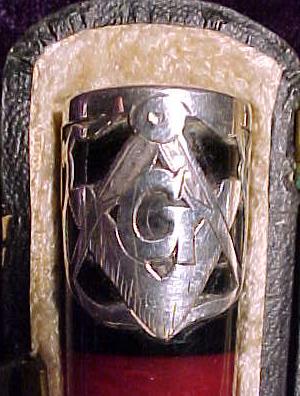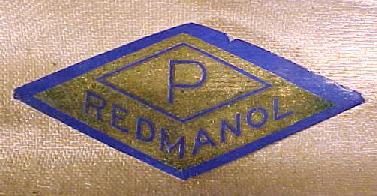 This beautiful Silver and Amber Cigar holder was custom made and surely a prized possession of the original owner. It measures 2 1/2 inches long by 3/4 inches wide at the silver filigree tip. It came with its own custom made case with the makers mark "Redmanol" inside.
The 19th century cigar smoker would frequently smoke his small, tapered, three or four inch long cigars in holders. Cigar holders have been made of wood, amber, plastic, gold, silver, rubber and plastic. Between 1860 and 1920, the most popular cigar holders were made of meerschaum, a white easily carved mineral found in Turkey.
Most holders are either straight or slanted at approximately a 45 degree angle. Some cigar holders are misidentified as pipes because their bowl is upright. Smoking cigars in the upright position may be strange to us today, but dates back at least to the 1880's. Cigar holders went out of fashion in the 1950's.