Early Scottish Rite Door Plate and Knobs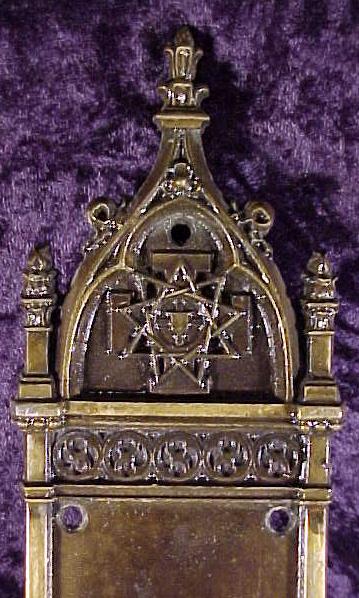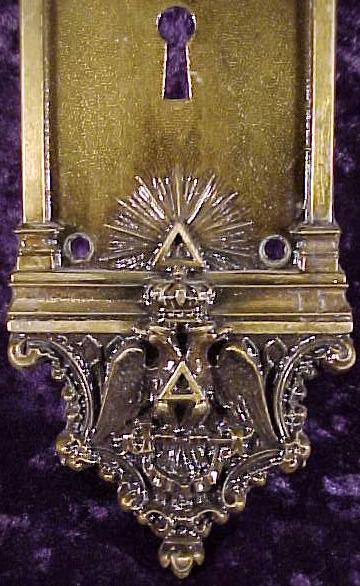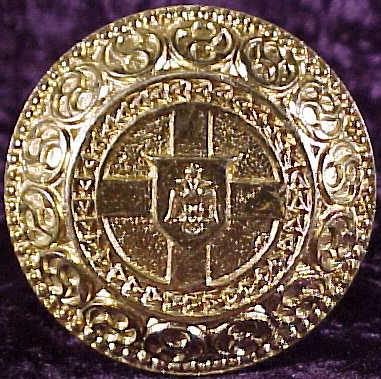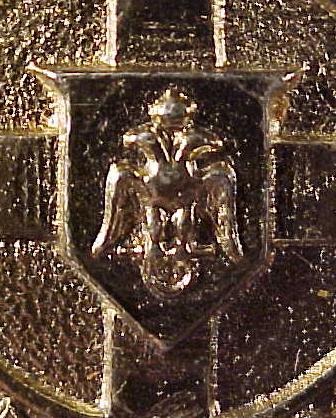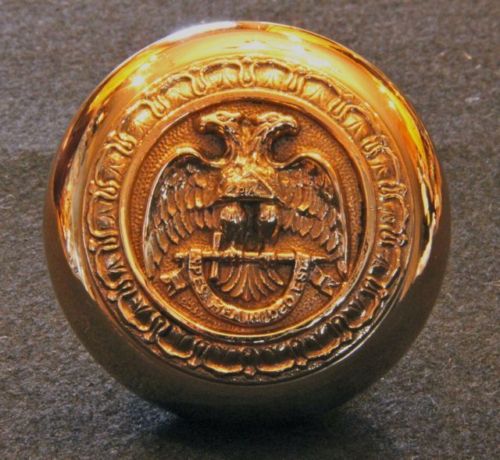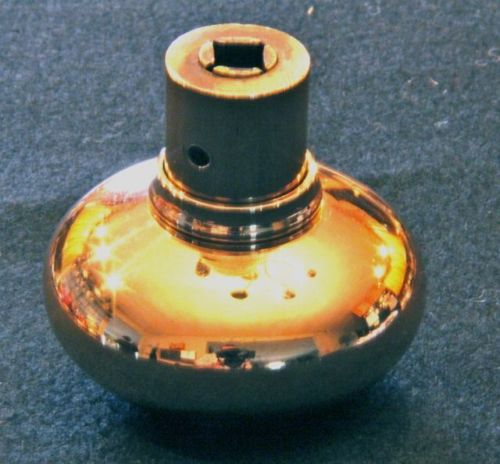 This early bronze door hardware was taken out of an old Scottish Rite building before being demolished. The doorplate is covered in heavy varnish from many years of maintenance. The bronze door knob is gilded in heavy gold plate and shows little sign of wear. The door plate measures 13 inches tall and is approximately 3 inches wide.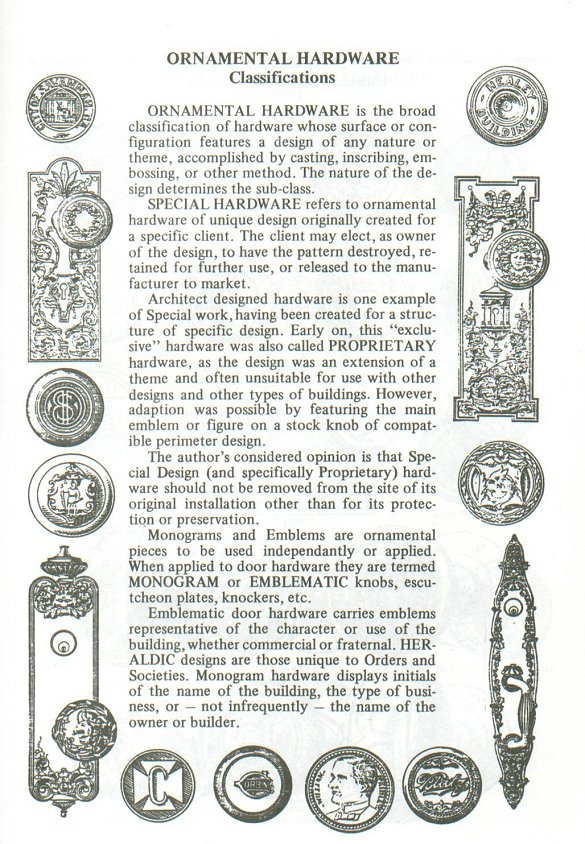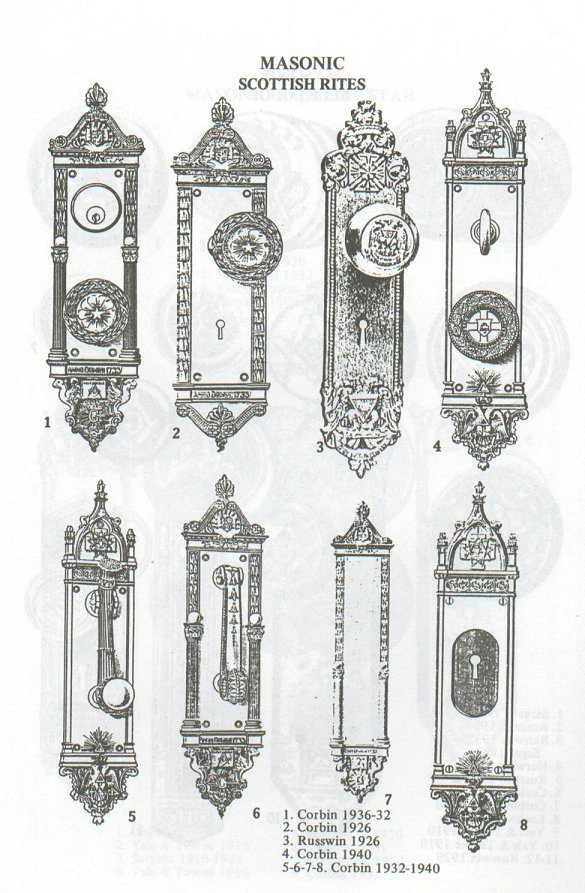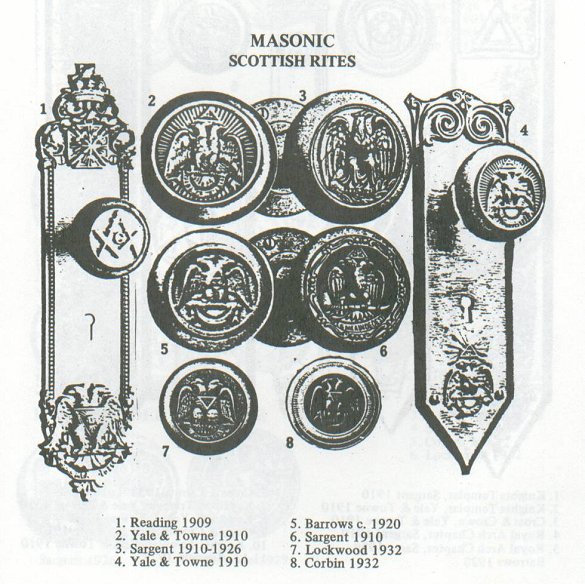 The pictures below are of the No. 8 Corbin 1932 knob.