"Three Great Lights"
Commemorative Paperweight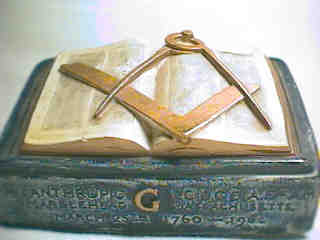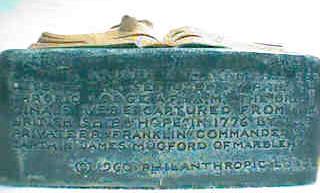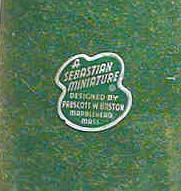 On the front of this "Three Great Lights" commemorative paperweight it says PHILANTHROPIC LODGE A. F. & A. M. MARBLEHEAD MASSACHUSETTS. March 25th 1760-1960. It is Commemorating the Lodge's 200th Anniversary. On the back it says: This Square and Compass represents the set used by Philanthropic Lodge A.F.&A.M. The originals were captured from the British Ship "HOPE" in 1776 by the Privateer "FRANKLIN" Commanded by Captain James Mugford of Marblehead. Below that is says: C.1960 PHILANTHROPIC LODGE. On the bottom the Sticker reads: A Sebastian Miniature Designed by Prescott W. Baston Marblehead Mass.