Masonic Working Tools
"Table of Contents"
(use your web browsers "back button" to return to this page)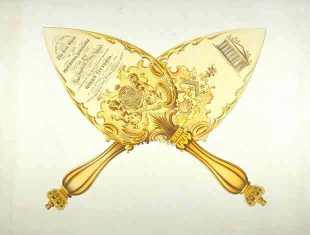 "There is a mystical virtue in right angles. There is an unspoken morality in seeking the level and the plumb. A house will stand, a table will bear weight, the sides of a box will hold together only if the joints are square and the members upright. When the bubble is lined up between two marks etched in the glass tube of the level, you have aligned yourself with the forces that hold the universe together." Scott Russell Sanders
Replica of the Ark of the Covenant
Masonic Wages Box from Jerusalem
Silver Masonic Presentation Trowel
George Washington's Silver and Ivory Trowel
George Washington's Walnut Masonic Square
Beautiful Solid Gold Square and Compass Set dtd 1785
Early Sterling Silver Senior Deacon's Folding Square
Sterling Silver Masonic Compasses
14ct Gold Set of Square and Compasses
Tool Chest Legacy by Brother Henry O. Studley
Early Gavel with Silver Plate Engravings
Early Stonemason's Setting Maul
Boxwood and Brass 24 Inch Gage
S. J. Addes Masonic Chisel Set
Miniature Set of Ivory Working Tools
Trowel Book Mark with Red Agate Handle
Portable Leather Case with Corn, Wine and Oil
Samuel L. Clemens alias "Mark Twain" Gavel
Early Engraved Burl Wood Setting Maul Gavel
Statue of "The Broken Column" with Father Time and the Weeping Virgin
Pictures of Various Masonic Trowels
Paperweight Anvil from Eagle River Lodge No. 248 F. & A.M.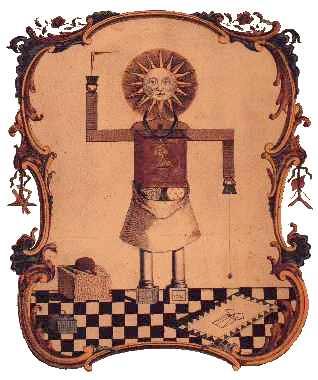 "A Mason Made from the Tools of His Lodge"